Major League Baseball
Major League Baseball
Rockies 6, Pirates 4
Published
Aug. 11, 2013 7:41 a.m. ET

Michael Cuddyer was trying to give his team a chance when he tagged up from first on a fly to center.
His hustle put him in scoring position and opened the floodgates for the Colorado Rockies.
Dexter Fowler had two hits and two RBIs and the Rockies rode Cuddyer's savvy baserunning to a big sixth inning and a 6-4 victory over the Pittsburgh Pirates on Saturday night.
''He got that inning going,'' manager Walt Weiss said. ''Nothing Cuddy does surprises me. Always thinking, always looking for an edge.''
The start of the game was delayed 1 hour, 48 minutes because of a weather cell that slowly moved into the area before the first pitch. Heavy rain and lightning hit Coors Field after the scheduled 6:10 MDT start.
The Pirates have lost two straight after winning 14 of 19, but stayed four games ahead of St. Louis in the NL Central.
In the seventh inning, leadoff man Starling Marte left the game with a left hand injury and manager Clint Hurdle was ejected.
''X-rays were taken and it's a contusion,'' Hurdle said of Marte.
Things had started to take a turn for the worse for the Pirates in the previous inning.
Pittsburgh was leading 3-1 and A.J. Burnett, who beat the Rockies with a complete game last Sunday in Pittsburgh, was cruising when the Rockies put together a two-out rally.
Cuddyer, who led off with a single, sparked it when he just beat the throw from center on Wilin Rosario's fly ball.
''At that point it's 3-1, get into scoring position and get a big hit,'' Cuddyer said. ''Obviously I didn't know it was going to lead to a five-run inning.''
The veteran move jump-started the Rockies. Nolan Arenado followed with a double to score Cuddyer, Jonathan Herrera walked and pinch-hitter Charlie Blackmon doubled to tie the game.
Fowler laced a two-run single to right to give the Rockies a 5-3 lead and end Burnett's night.
Burnett (5-8) allowed six runs - five earned - on eight hits and struck out eight in 5 2-3 innings.
''Felt good man,'' Burnett said. ''I was making pitches when I needed to with guys on base, getting out of jams. I have a tendency to get guys on and work out of the stretch a little bit, but you leave balls over the plate, that's what happens.''
It was a much different outing than last weekend when Burnett handcuffed the Rockies in tossing his 23rd complete game. He threw 110 pitches last Sunday but needed 99 to get two outs into the sixth Saturday.
''Burnett commanded everything that day and really commanded the ball away to righties,'' Weiss said. ''He still threw the ball really well, but our guys made some nice adjustments.''
Tony Watson came on and allowed Corey Dickerson's single to left field. Marte threw to Pedro Alvarez at third, but Fowler dislodged the ball on his slide and ran home when it rolled into foul territory. Alvarez came up shaking his left hand but stayed in the game.
''He caught a spike right on his index finger on his glove hand, but he was able to stay in the game,'' Hurdle said. ''Take some swings and we'll see how he feels tomorrow.''
Marte wasn't as lucky. He fell to his knees and grabbed his hand in pain after being hit by Josh Outman's pitch in the top of the seventh. Marte was clearly hurting as the team trainer examined the injured area.
Alex Presley ran for Marte.
During the next at-bat, Neil Walker grounded to short and Troy Tulowitzki appeared to miss stepping on second base before throwing to first, though the umpires ruled it a double play.
''It was a real athletic play to keep his foot on the bag there,'' Weiss said. ''It was a heck of a play.''
Hurdle came out and argued heatedly that Tulowitzki failed to touch the bag.
He was ejected for excessive arguing by second base umpire Adrian Johnson. It was the fifth ejection of the season for Hurdle, a former Rockies manager who drew some jeers from the crowd as he trudged off the field and into the clubhouse.
''I wouldn't have gone out there if I didn't think he was safe,'' Hurdle said. ''And when I got in I saw Adrian made a good call. He was on the bag. I trust my eyes and my eyes were wrong. When I went out there I really felt confident he was off the bag but Adrian made the right call.''
Rex Brothers gave up a run in the top of the ninth before striking out Andrew McCutchen and Alvarez to end the game for his ninth save.
Colorado starter Juan Nicasio kept Pittsburgh's offense in check before hitting a rough patch in the sixth. With two outs he allowed Martin's third hit, and Martin scored on Garrett Jones' triple to center.
Jose Tabata followed with an infield single up the middle to make it 3-1 and chase Nicasio.
The righty allowed three runs on six hits and struck out four in 5 2-3 innings.
Wilton Lopez (2-4) got the final out of the inning.
NOTES: Marte flew out to start the game to end his streak of six straight hits over the previous two games. ... Rockies RHP Rafael Betancourt (appendectomy) is scheduled to throw a simulated game Monday. The team will decide after that whether to send him on a rehab assignment. ... Pittsburgh will send lefty Jeff Locke (9-3) against Colorado right-hander Chad Bettis (0-1) in the series finale Sunday.
---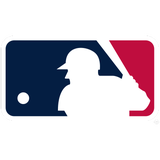 Get more from Major League Baseball
Follow your favorites to get information about games, news and more
---