Clayton Kershaw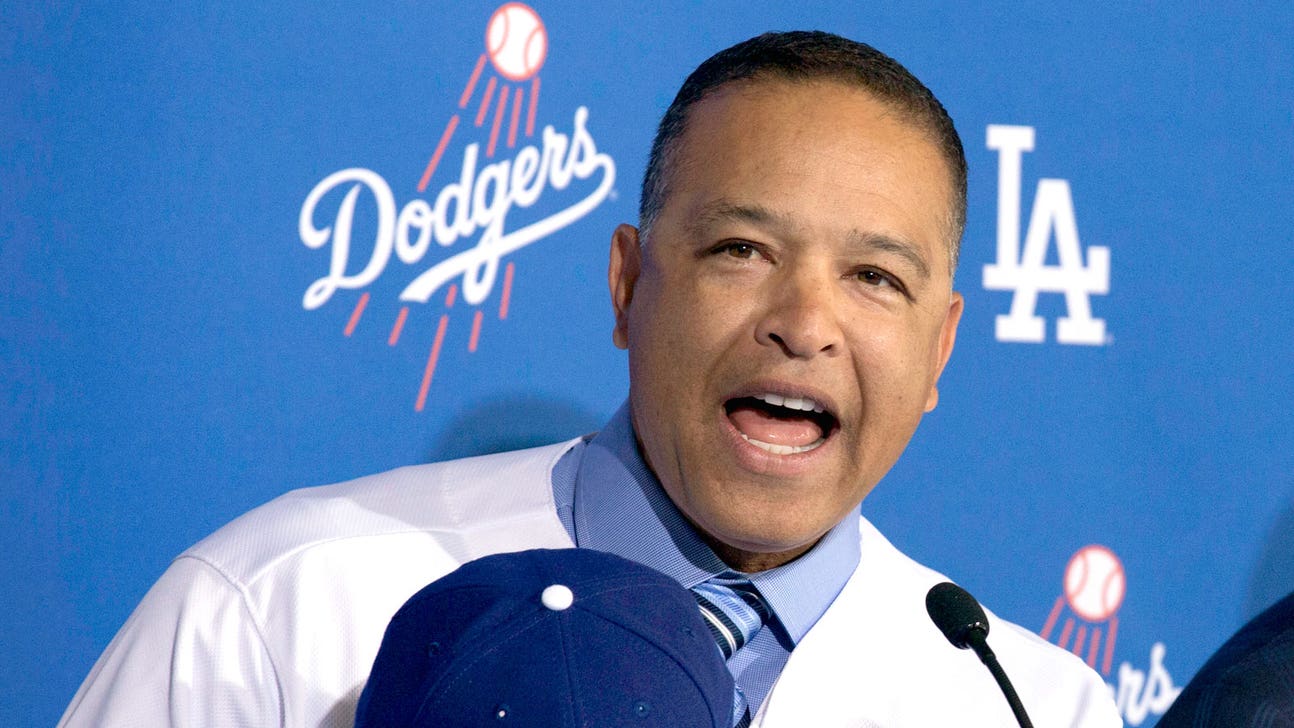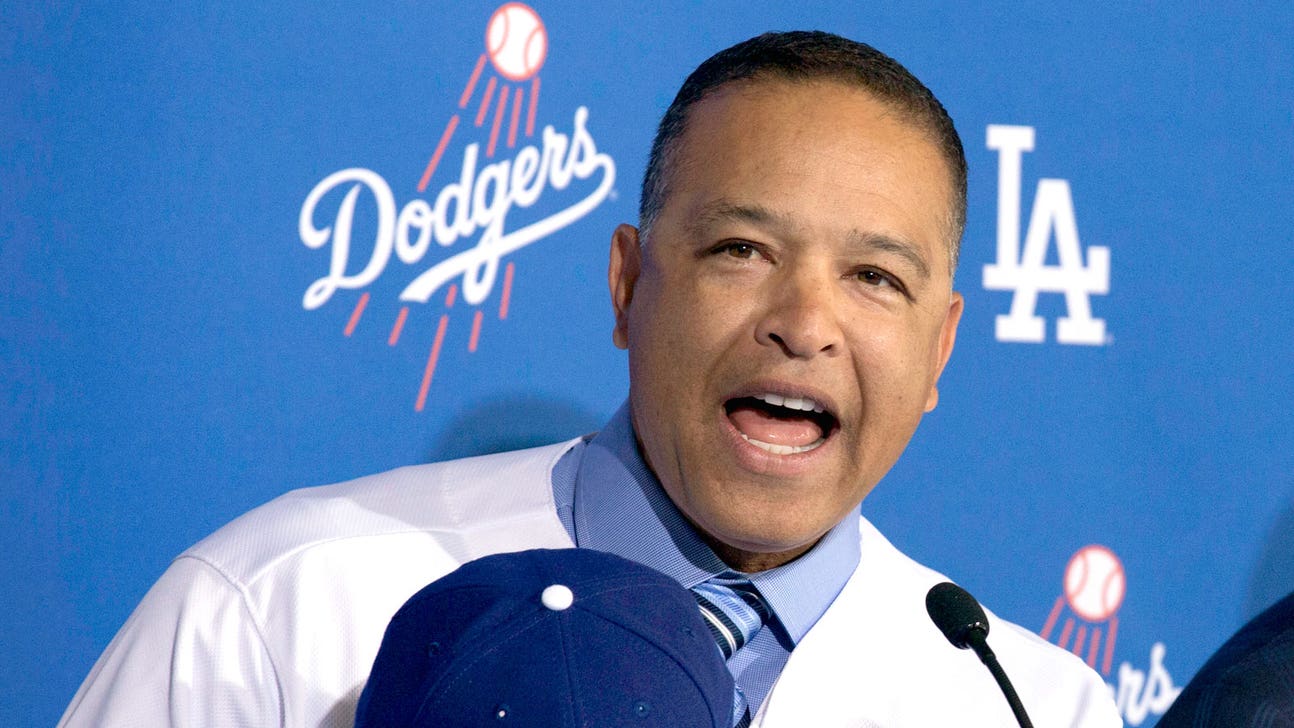 Clayton Kershaw
Roberts on managing Dodgers: 'This is my dream job'
Published
Dec. 2, 2015 8:42 a.m. ET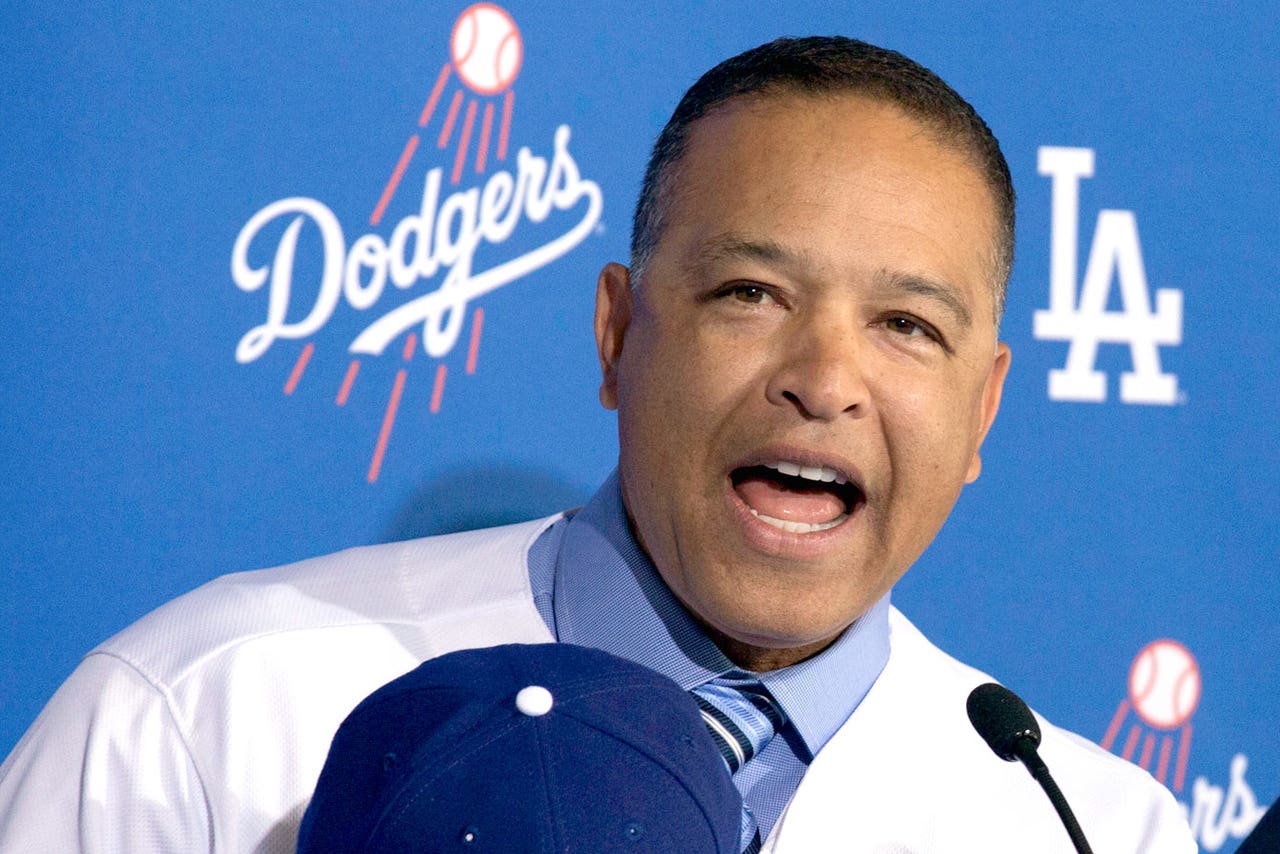 LOS ANGELES -- Dave Roberts was welcomed back to the Los Angeles Dodgers on Tuesday as the first minority manager in franchise history.
"This is my dream job," he said during a news conference at Dodger Stadium attended by first baseman Adrian Gonzalez, former manager Tom Lasorda, and Dodger greats Don Newcombe and Maury Wills.
Co-owner Magic Johnson handed Roberts a No. 30 jersey that he hastily buttoned up over his blue dress shirt and blue-and-white striped tie. Roberts took his new Dodger hat and bent the brim before donning it.
Roberts said he was so focused on landing the job that he didn't realize the magnitude of being the club's first minority manager. His father is black and his mother is Japanese.
"There's a lot of people that paved the way for me to ultimately have this opportunity," he said. "That isn't taken lightly."
Asked about the lack of minorities managing in baseball, Roberts said, "I have no idea. I'm very, very fortunate that it's me."
The 43-year-old former center fielder for the Dodgers was born in Okinawa, Japan, where his father was based with the Marines.
Roberts comes from the rival San Diego Padres, where he was bench coach the last two seasons.
He takes over a team that won three consecutive NL West titles under Don Mattingly, who mutually parted ways with the team in October and a week later became manager of the Miami Marlins. The Dodgers haven't won a World Series since 1988 despite having baseball's highest payroll last season.
"I don't succumb to pressure," Roberts said. "People should have expectations and goals. The goal is to be great."
The Dodgers lost 3-2 to the New York Mets in a decisive Game 5 of the NL Division Series this year, having made the postseason in three straight years for the first time in franchise history.
"We are highly confident that he is going to play a significant role in us shaping a culture of sustained success here," said Andrew Friedman, president of baseball operations.
Friedman said the front office conducted an "exhaustive search" involving nine candidates. None of them bowled over Friedman, general manager Farhan Zaidi and the team's ownership as much as the ebullient Roberts.
"After the first round interview it was almost like he had our answer key to the answers we would like to hear," Friedman said. "It was incredibly impressive. To a man, everyone was blown away by who he is and what he represents. We're thrilled with the result."
Zaidi added, "There's no way Dave walked out of that interview not thinking, `I totally nailed that' because that's how we all felt."
Friedman didn't give a direct answer when asked about speculation that Gabe Kapler was his first choice while ownership preferred Roberts. He said Kapler, another former major leaguer who is the team's director of player development, "definitely will be" part of the club next season. Kapler played with Tampa Bay when Friedman was that club's GM.
Sources: Gabe Kapler expected to be part of Dave Roberts' coaching staff with #Dodgers.

— Ken Rosenthal (@Ken_Rosenthal) December 2, 2015
Roberts has already begun the process of getting to know the players, having talked with about 15 of them so far. He's set to spend Sunday with ace Clayton Kershaw. He has yet to speak with outfielder Yasiel Puig, who sustained minor injuries in a scuffle at a Miami bar last week.
Last Sunday, Roberts received a welcoming call from Hall of Fame broadcaster Vin Scully, who turned 88 that day. Scully has indicated 2016 will be his final year in the booth.
"That was a big moment for me," Roberts said. "It was very humbling."
After the news conference, Roberts warmly greeted Newcombe, grasping the 89-year-old former pitching great's head in his hands and speaking to him. Newcombe later passed out and was taken by ambulance to a hospital for further examination.
Roberts started for the Dodgers from 2002-04. Gonzalez was on opposing teams back then and remembered Roberts' best qualities from his playing days.
"His passion, his attention to detail, his work ethic, the way he hustled and played hard every day," Gonzalez said. "He led by example."
Roberts played college baseball at UCLA after growing up in the San Diego area.
"This was a long process and for me to have an opportunity to put the Dodger uniform on again, it's come full circle," he said. "I look at it as a responsibility to kind of continue forward and do things the right way."
Roberts is perhaps best known for his stolen base in the 2004 AL playoffs that sparked the Red Sox to an elusive World Series championship.
In the AL Championship Series, Boston was three outs from being swept by the New York Yankees. Roberts pinch-ran after Kevin Millar drew a leadoff walk from Mariano Rivera. Roberts stole second and scored on Bill Mueller's single.
Boston won 6-4 in 12 innings, then became the first team in major-league history to overcome a 3-0 deficit and win a postseason series. Roberts did not play as the Red Sox swept St. Louis for their first championship since 1918, but will always be beloved in Boston because of that one play.
Roberts retired in 2008 after playing 10 years in Cleveland, Boston, San Diego and San Francisco besides Los Angeles. He was a career .266 hitter with 243 steals.
In 2010, he survived a bout with Hodgkin's lymphoma. 
---
---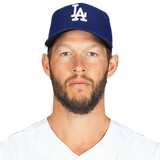 Get more from Clayton Kershaw
Follow your favorites to get information about games, news and more
---