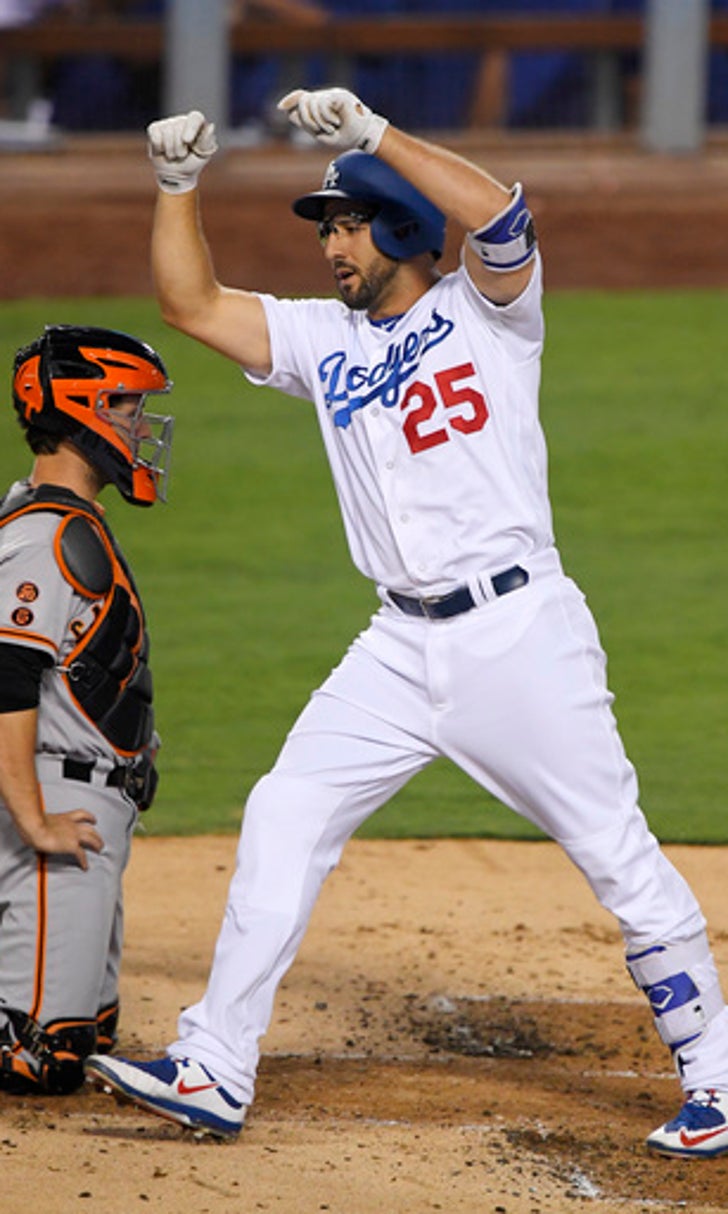 Roberts convinces Segedin to take 1-day paternity leave
BY foxsports • August 24, 2016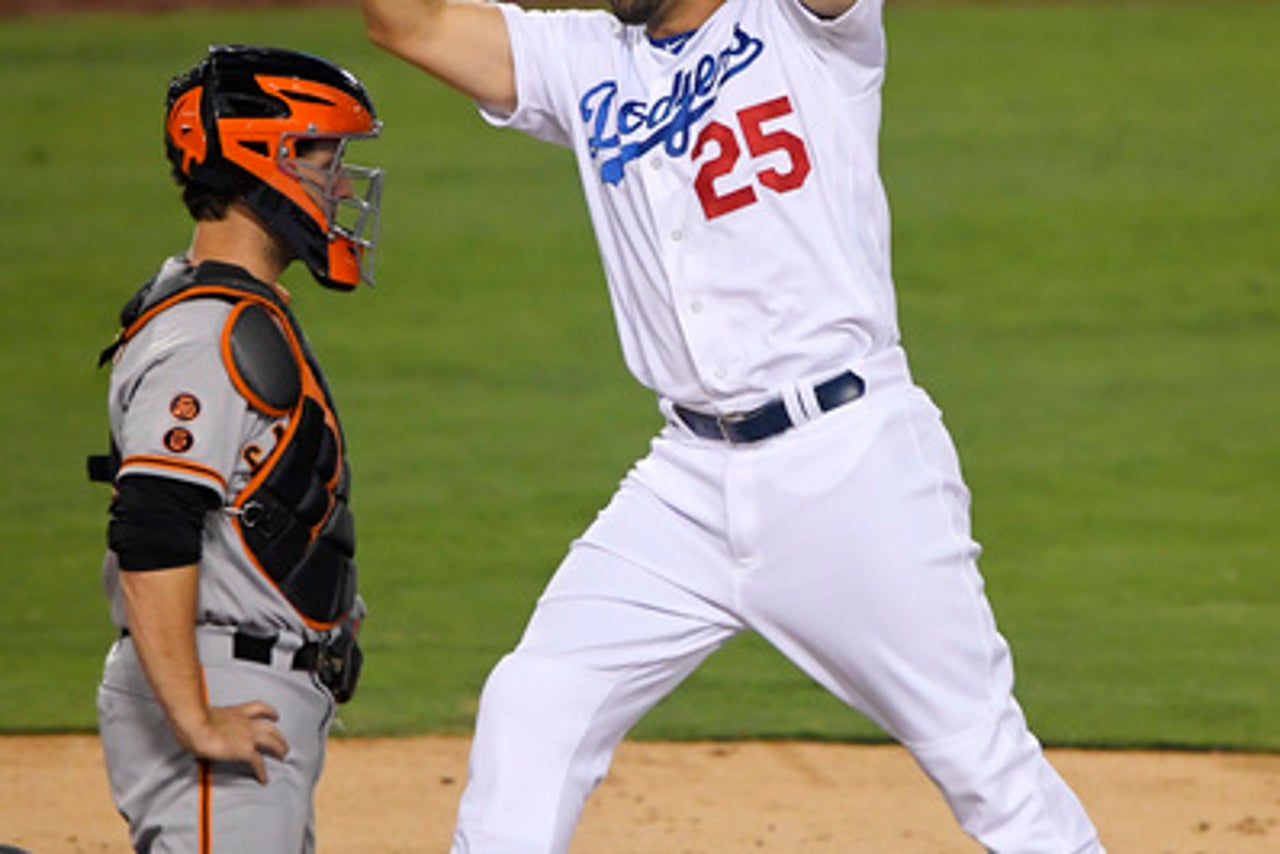 LOS ANGELES (AP) Dodgers outfielder Rob Segedin is going on paternity leave after exiting in the eighth inning Tuesday night to be there for the birth of his son.
Manager Dave Roberts said Wednesday he had to convince the rookie to take one day leave. Players can take up to three days.
''We talked and in his situation, he was saying all the right things and maybe to a fault as far as doing what's best for the team,'' Roberts said. ''Family takes priority. It took a little convincing. Obviously, he knew that was the right thing. For him and for all of us, he's very excited.''
Segedin hit his second big league homer off San Francisco Giants ace Madison Bumgarner in the second inning, then left in the eighth during a 9-5 win Tuesday. Segedin raced in from the outfield during a double switch and went straight to the hospital to be with his wife, Robin. He made it just in time for the birth of the couple's first child, Robinson Marley, at 11:36 p.m.
Segedin posted photos on Instagram early Wednesday of him, his son and his wife. Robinson weighed in at 6 pounds, 14 ounces and is 20 1/2 inches long.
Segedin hit his first major league homer on Monday in Cincinnati. The rookie made his big league debut this month after playing 561 minor league games.
Dodgers catcher A.J. Ellis and pitcher J.P. Howell were already scheduled to do a hospital visit with the Dodgers at Cedars-Sinai Medical Center on Wednesday, so they stopped by to congratulate their teammate.
''I didn't think he could get more excited than your first major league home run,'' Ellis said, ''but then to see him holding his baby boy, to see him holding little Robinson, with a smile on his face, that was just a really cool moment to be there and support him and his wife Robin and the newest Dodger.''
When Roberts made the double switch to get Segedin out of the game late Tuesday, the rookie ran from left field to the dugout and scrambled around, receiving high-fives from teammates before racing down the stairs to the clubhouse.
''He didn't give us a chance to engulf him,'' Ellis said with a laugh. ''He was out of there. He was giving air high-fives down the dugout and all the way out the door.''
August has been an incredible month for the 27-year-old Segedin. He set a Dodgers record with four RBIs in his debut on Aug. 7, then homered in back-to-back games Monday and Tuesday - his first in the majors - before becoming a father.
''I can't (imagine),'' Roberts said. ''He was adamant he didn't want to miss any games because of the birth and his wife amazingly supported that. Everything lined up. He was there for the birth and they can spend 24 hours together. It's great. To endure all the stuff that was going through his head and the expectation to still go out there and perform is something pretty special.''
Segedin has become quite a story. He considered retirement a year ago when the Yankees demoted him from Triple-A to Double-A but stuck with baseball at his family's insistence. The first-place Dodgers have tied a major league record with 27 players on the disabled list this season, and Segedin has been a welcome surprise with a .286 average and 12 RBIs in 15 games.
''Same player we had in spring training,'' Ellis said. ''A guy who was driven and worked extremely hard. He carried that through his Triple-A season (in Oklahoma City) and he carried that through with us. Same guy. Great personality. A guy everyone in the clubhouse gravitates toward. One of those great success stories of a guy who kind of fought and grinded his way through to get his chance and made the most of it right away.
''To get big hits off guys like David Price and Madison Bumgarner, helping us win games here as we enter a pennant race, it's just great memories for him and great memories for us. To cap it all off, and the most important thing, becoming a brand new dad.''
---
---