Major League Baseball
Major League Baseball
Reyes gets first win since 2008
Published
May. 31, 2011 2:42 a.m. ET

Jo-Jo Reyes ended a three-year wait between wins in impressive fashion.
Reyes won for the first time in 29 starts by throwing his first career complete game and Jayson Nix hit a two-run home run to lead the Toronto Blue Jays to an 11-1 rout of the Cleveland Indians on Monday night.
''It was just an awesome game,'' a smiling Reyes said. ''I guess this was the way to do it if I had to choose.''
Reyes (1-4) allowed one run and eight hits, earning a win for the first time in almost three years. His previous victory came with Atlanta against the Los Angeles Dodgers on June 13, 2008. The left-hander went 0-13 with a 6.59 ERA in his 28 starts between wins.
Rajai Davis went 3 for 4 with two RBI and scored three runs as Toronto won its fourth straight, but the end of Reyes' streak was the talk of the clubhouse.
''To do it in this fashion is superb,'' Davis said. ''It's awesome.''
The crowd of 12,902 stood and cheered ''Jo-Jo'' as Cleveland's Jack Hannahan batted with two outs in the ninth. Catcher J.P. Arencibia embraced Reyes after Hannahan struck out, and the rest of Toronto's pitchers streamed to the mound in celebration. One fan held up a sign reading ''I believe in Jo-Jo.''
''The whole pitching staff is happy for him,'' fellow left-hander Ricky Romero said. ''I was one of the first guys (to reach the mound). He was kind of serious when I first went out there. I was like 'Hey man, you can smile now, it's over.' I gave him a big hug.''
Reyes avoided becoming the first pitcher to go winless in 29 starts. Oakland's Matt Keough went 28 starts between wins in 1978 and 1979, matching the dubious mark first set by Boston's Cliff Curtis in 1910 and 1911.
''This night belongs to Jo-Jo,'' Blue Jays manager John Farrell said. ''Just an outstanding game on his part.''
Shelley Duncan's solo homer was the only offense for the Indians, who have lost five of six.
''We're scuffling this week,'' Indians manager Manny Acta said.
Reyes almost ended his streak on May 20, pitching seven shutout innings against Houston and leaving with a 2-0 lead, but Hunter Pence's two-run double off reliever Jon Rauch kept Reyes waiting a little longer.
Thanks to an offensive explosion from the Blue Jays, there was little doubt of a bullpen meltdown costing Reyes this one.
Nix got the barrage started with a two-run homer to left in the third, his third, and the Blue Jays pounded Cleveland right-hander Fausto Carmona for seven runs in the fourth, their biggest inning of the season.
Arencibia led off the fourth with a single, Aaron Hill was hit by a pitch and Eric Thames singled to load the bases for Davis, who hit a two-run double to left. Nix struck out and Yunel Escobar walked before Corey Patterson hit a bouncer to second baseman Asdrubal Cabrera, who couldn't come up with the ball as Thames scored. A frustrated Cabrera kept his back turned as Davis streaked around from second.
''I was just a brain cramp,'' Acta said. ''He just flat-out didn't react accordingly.''
The Blue Jays still weren't done. Jose Bautista hit a two-run double to right and, after Juan Rivera grounded out, Arencibia capped it with his second hit of the inning, an RBI double to left.
''They really hit (Carmona) around and he couldn't get himself out of that inning,'' Acta said.
Carmona (3-6) lost his third straight outing and has not won since May 3, a span of five starts. He allowed nine runs, seven earned, and nine hits in four innings, walked two and struck out three.
Duncan hit a towering homer into the fifth deck in the fourth inning, his second. The blast was the 15th homer to reach the highest level seating of Rogers Centre, which opened as SkyDome in 1989.
''That was quite a shot,'' Acta said. ''Duncan's a very strong guy, but it only counts for one run. It doesn't matter how far you hit it.''
NOTES: After playing DH in his first three games since returning from a right knee injury, Cleveland OF Grady Sizemore got the day off Monday and will return to the outfield Tuesday. Sizemore has gone 0 for 12 with seven strikeouts since coming off the DL last week. ... Blue Jays 1B Adam Lind (back) went 1 for 4 with a triple and a walk as the DH in an extended spring training game Monday. He is set to DH again Tuesday. ... Rivera went 0 for 4, ending his hitting streak at 11 games.
---
---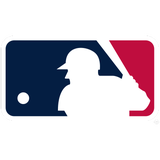 Get more from Major League Baseball
Follow your favorites to get information about games, news and more
---