Reporter gets drenched after Hamilton's walk-off
BY foxsports • May 31, 2015
Emily Jones is a pro.
No stranger to knowing what happens after a walk-off win, Jones had Powerade hurled at her by a couple Texas Rangers and shrugged it off like it happens every morning. Does it, Emily? Because this was impressive.
The Powerade bath came after Josh Hamilton delivered a pinch-hit, two-RBI double in the bottom of the ninth to win Sunday's game for the Rangers 4-3. The big hit against the Boston Red Sox is a separate feel-good story altogether, coming just two days after Hamilton connected for his first two homers of the season.
As is customary, the tops to the jugs were kicked off and then this happened: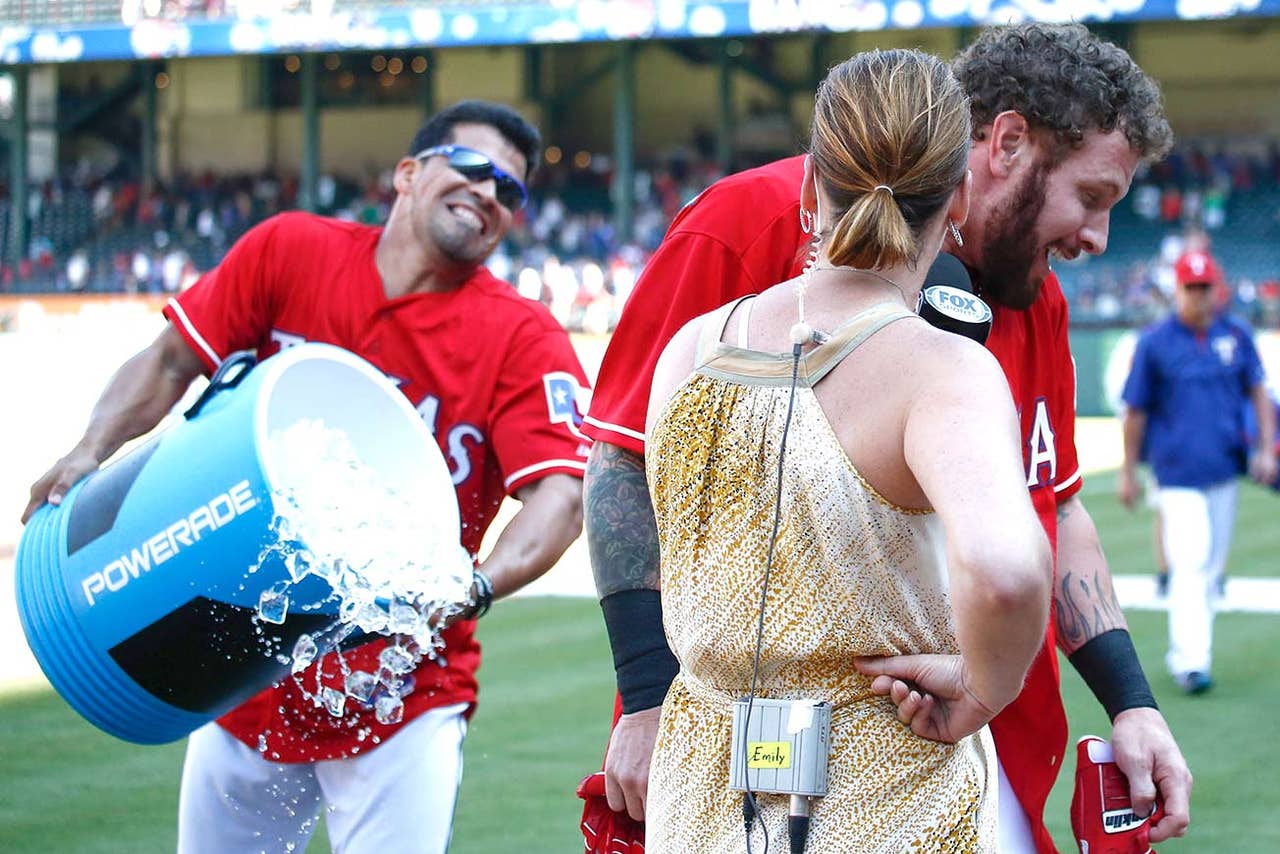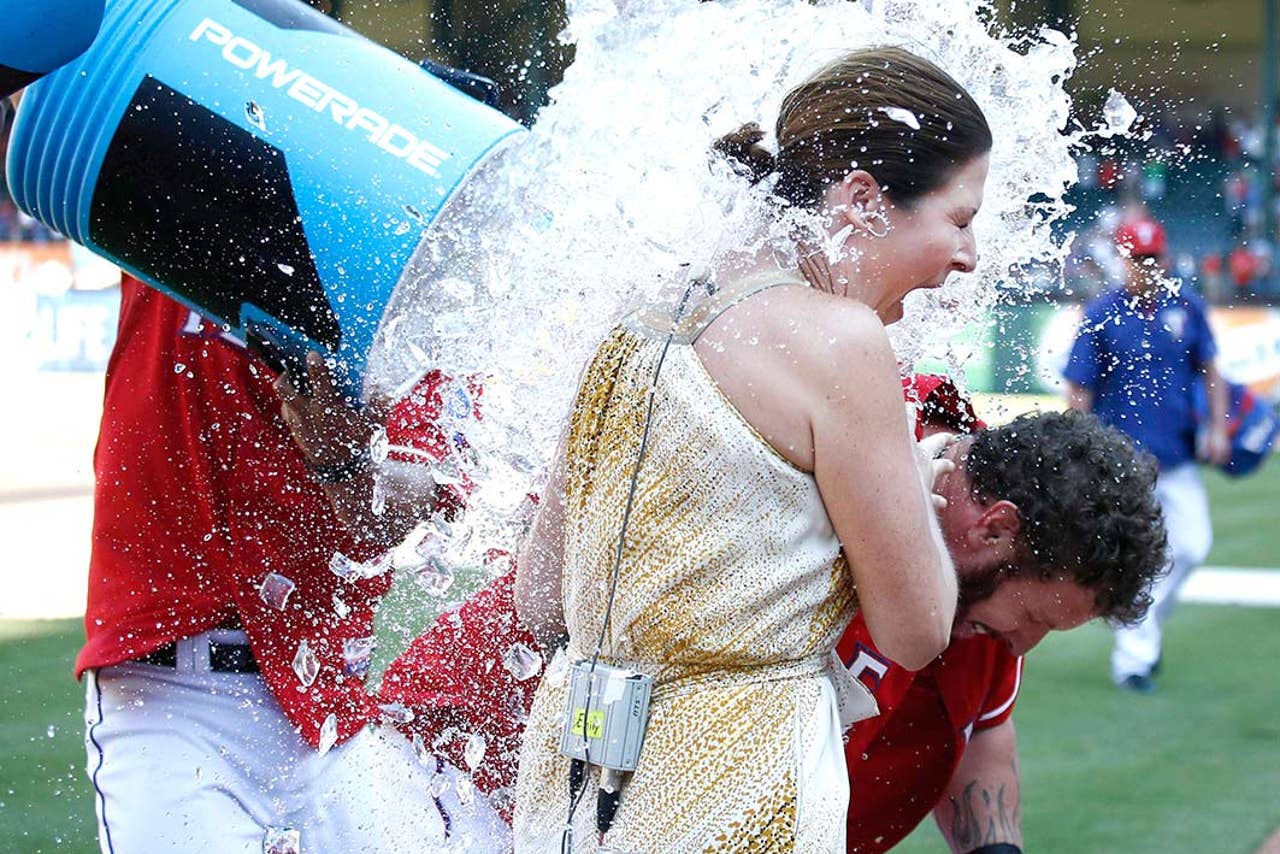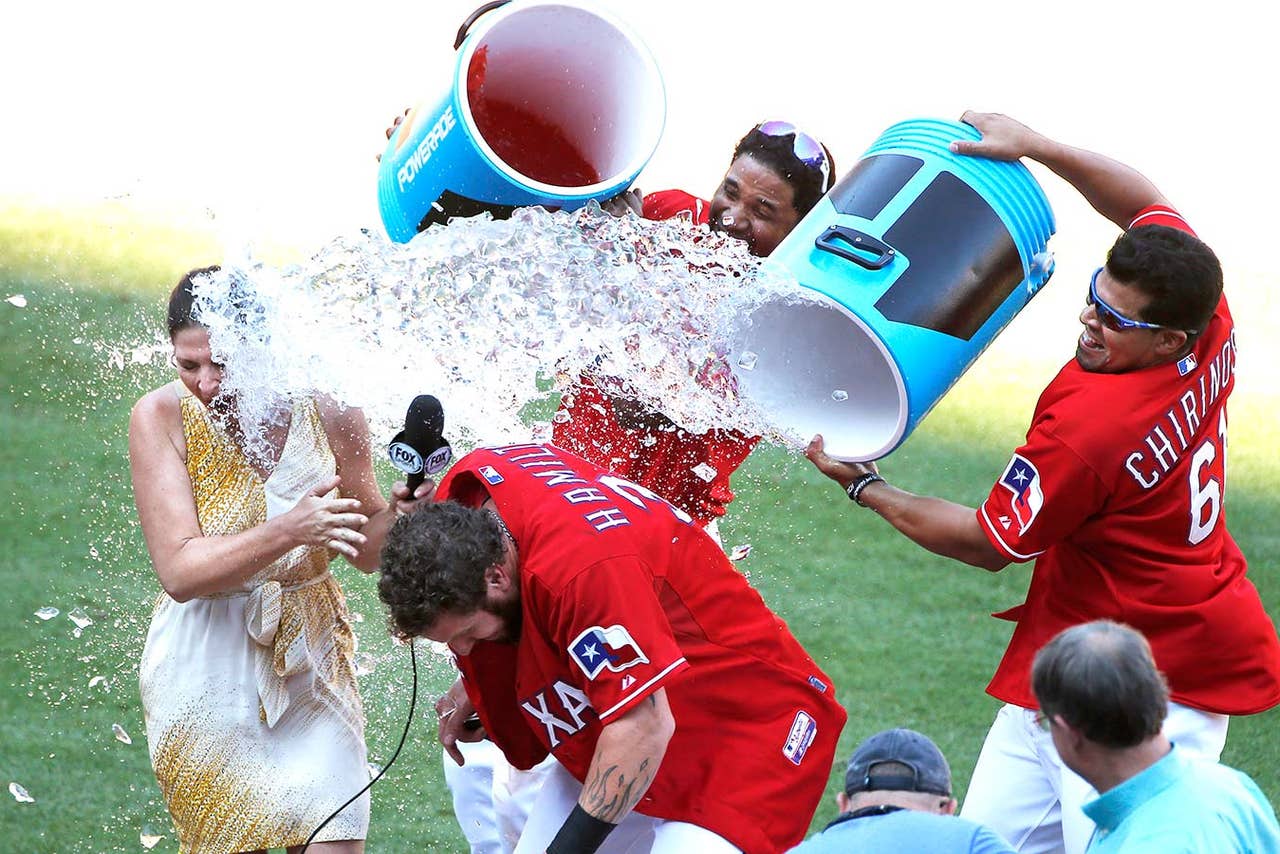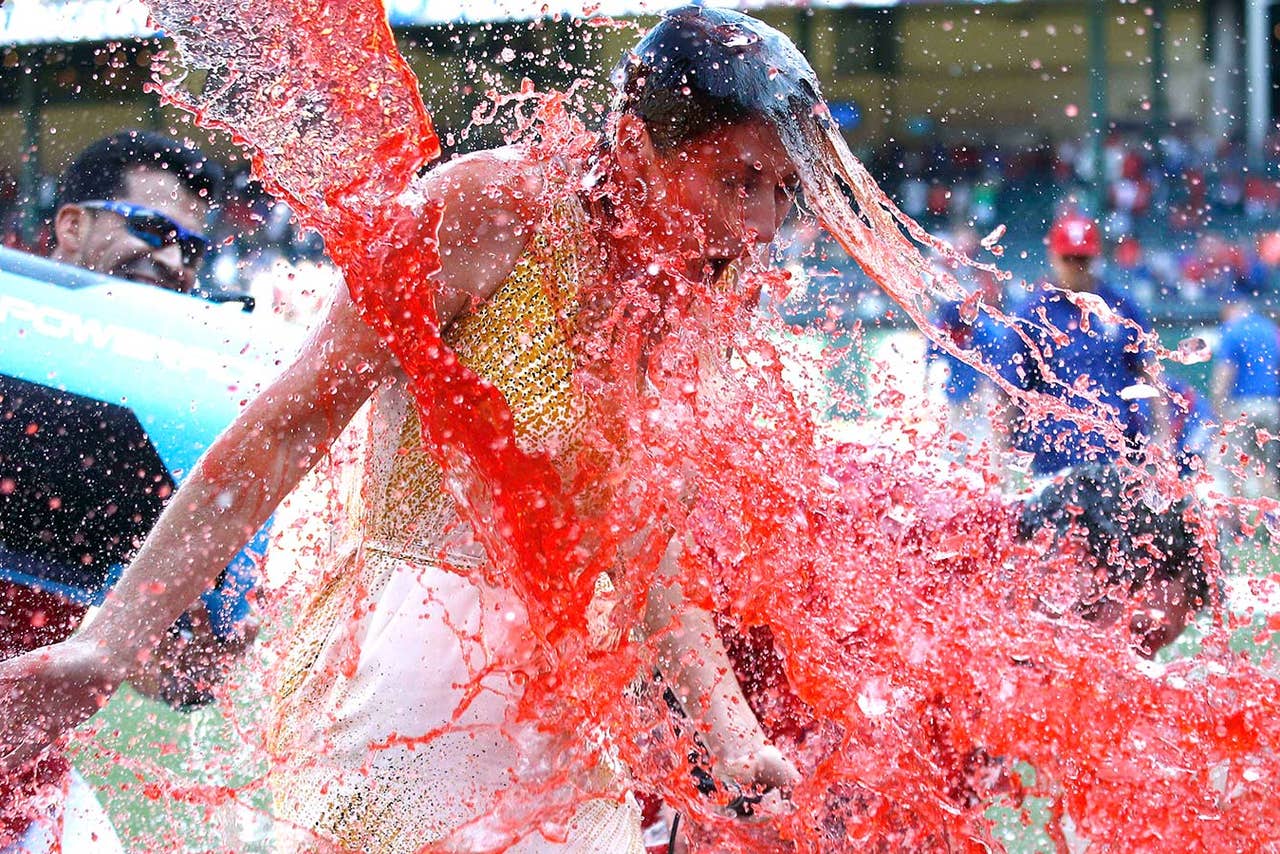 What a day. Jones tweeted a photo of her poor dress afterward suggesting there might be some payback on the way for Elvis Andrus.
---
---