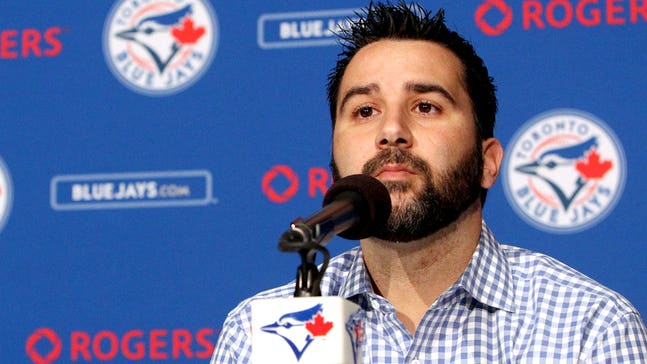 Report: Blue Jays GM Anthopoulos, incoming CEO Shapiro butted heads
Published
Oct. 29, 2015 11:40 a.m. EDT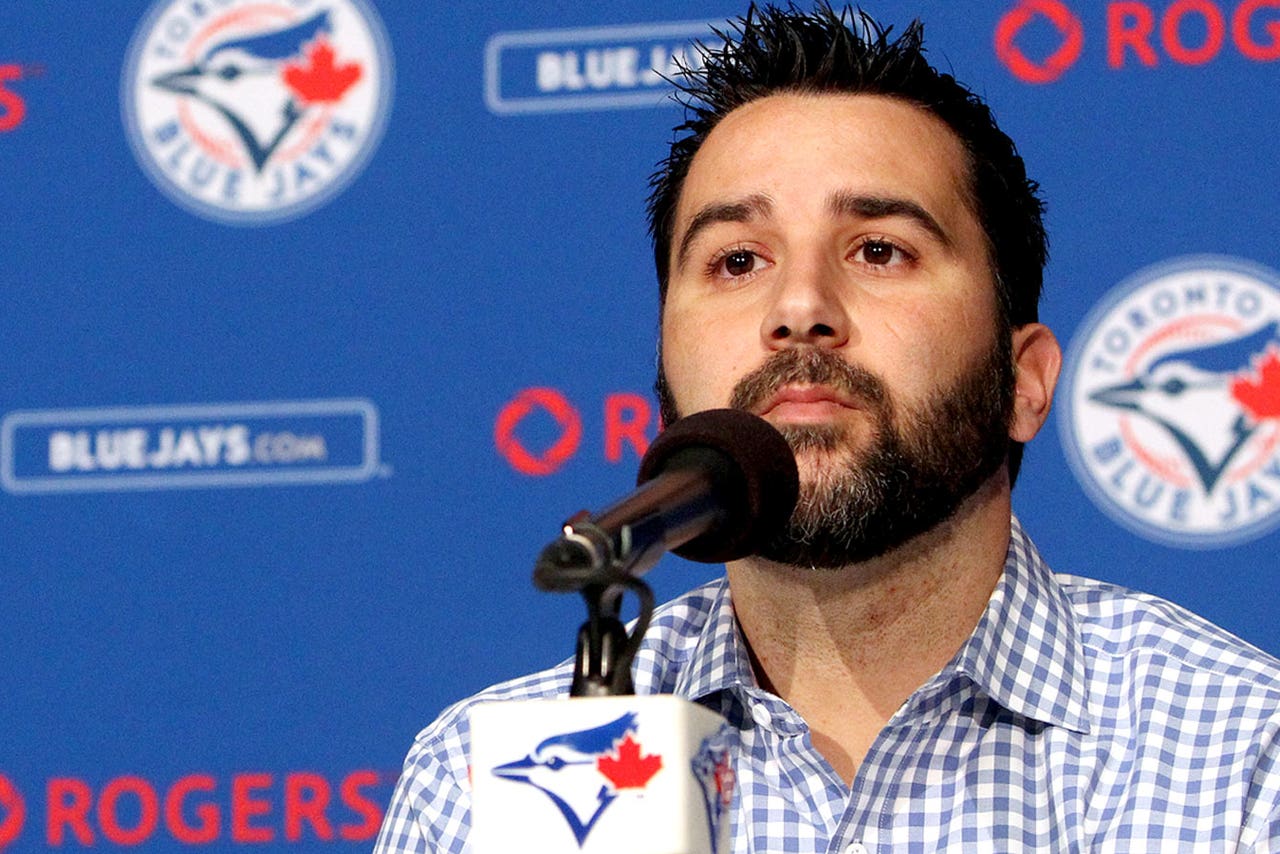 Toronto Blue Jays general manager Alex Anthopoulos is leaving the team after rejecting a contract extension.
The move is shocking, as Anthopuolos was the architect of the 2015 team, swapping and signing players en route to 93 wins and the first American League East title (and playoff appearance) since 1993.
Since 2009, Anthopolous has enjoyed autonomy over the Blue Jays roster, making several impactful trades.
In 2015 alone, he acquired Josh Donaldson in a trade with the Oakland Athletics, giving up Brett Lawrie, Kendall Graveman, Sean Nolin and prospect Franklin Barreto. At the trade deadline, he traded top pitching prospects Daniel Norris and Matt Boyd as key pieces to acquire David Price. In a separate trade, he swapped 2014 first-rounder Jeff Hoffman, flame-thrower Miguel Castro, prospect Jesus Tinoco and shortstop Jose Reyes for Troy Tulowitzki.
While Anthopoulos was praised for these moves -- all while working within the team's allotted payroll -- incoming president and CEO Shapiro reportedly scolded him in their first and only meeting for trading so many prospects in one season:
Shapiro, the longtime Cleveland Indians general manager is set to become the president and CEO of the Blue Jays on Monday.
It's unclear what will happen to the rest of the Blue Jays staff; Shapiro will have to select a new general manager, often a franchise-altering process.
With Anthopolous leaving, the Blue Jays will be the only team with a GM opening -- the Boston Red Sox, Detroit Tigers, Los Angeles Angels, Milwaukee Brewers, Philadelphia Phillies and Seattle Mariners have all hired a general manager in recent weeks.
---
---