Major League Baseball
Major League Baseball
Reds' Votto agrees to 12-year contract
Published
Apr. 4, 2012 10:24 p.m. ET

Joey Votto got the big payday by staying in a small market, agreeing to a 12-year deal with the Cincinnati Reds on Wednesday that is the longest guaranteed contract in major league history.
The deal adds 10 years to his previous contract and includes a club option for 2024.
After watching NL Central rivals St. Louis and Milwaukee lose their first basemen to big deals in bigger markets, the Reds secured their 2010 National League MVP for more than $200 million, easily eclipsing the package that Ken Griffey Jr. got to return home in 2000 as the largest in Reds' history.
''It's hard to compete with the bigger markets,'' manager Dusty Baker said before a workout at Great American Ball Park. ''You see those guys who have left - they couldn't come up with a deal - and they go to bigger markets like New York, L.A., Philadelphia, Chicago, Detroit, Anaheim.
''It means a lot not only for the franchise but also for the city. It means kids can grow up emulating him and pretending to be Joey Votto.''
Albert Pujols helped St. Louis win the World Series, then got a $240 million, 10-year deal from the Angels in December. Prince Fielder led Milwaukee to the division title, but left for a $214 million, nine-year contract with the Tigers.
The Reds have been trying to lock up the young core of their team. Outfielder Jay Bruce received a six-year, $51 million deal after the 2010 season, when Cincinnati won the division but got swept in the playoffs by Philadelphia.
Votto was offered a long-term deal then as well, but chose a $38 million, three-year contract through 2013. The 28-year-old first baseman gets base salaries of $9.5 million this year and $17 million in 2013.
With the additional 10 years, Votto's contract tops the 11 guaranteed seasons Colorado gave Todd Helton in 2001.
It's an aggressive move for a small market franchise.
The Reds essentially kept their roster intact after their 2010 championship season and slipped back to third place last year. They changed strategies in the past offseason, trading for starter Mat Latos and reliever Sean Marshall while remaking their bench.
Votto is the cornerstone of an offense that is one of the most productive in the National League, playing in one of its most homer-friendly ballparks. Votto batted .324 with 37 homers and 113 RBIs in 2010, and followed that by batting .309 with 29 homers, 103 RBIs and a career-high 40 doubles last year.
His contract eclipses the nine-year, $116 million deal that Griffey got to return to his hometown team in a trade with Seattle in 2000 as the richest in club history. Griffey was the face of the franchise then, even though much of his time in Cincinnati was spent recovering from injuries.
Now, it's Votto's turn.
''It means a lot to the city to have Joey as the face of the franchise,'' Baker said. ''He's a very good role model for the task.''
---
---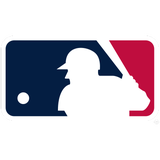 Get more from Major League Baseball
Follow your favorites to get information about games, news and more
---