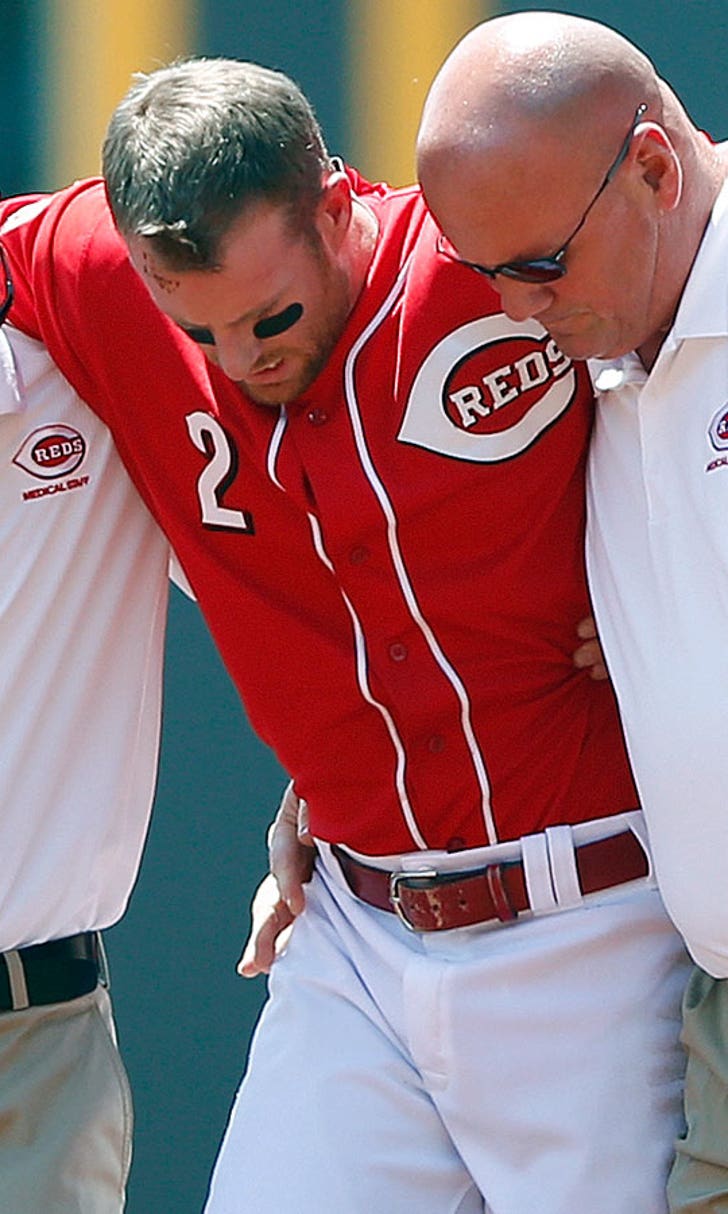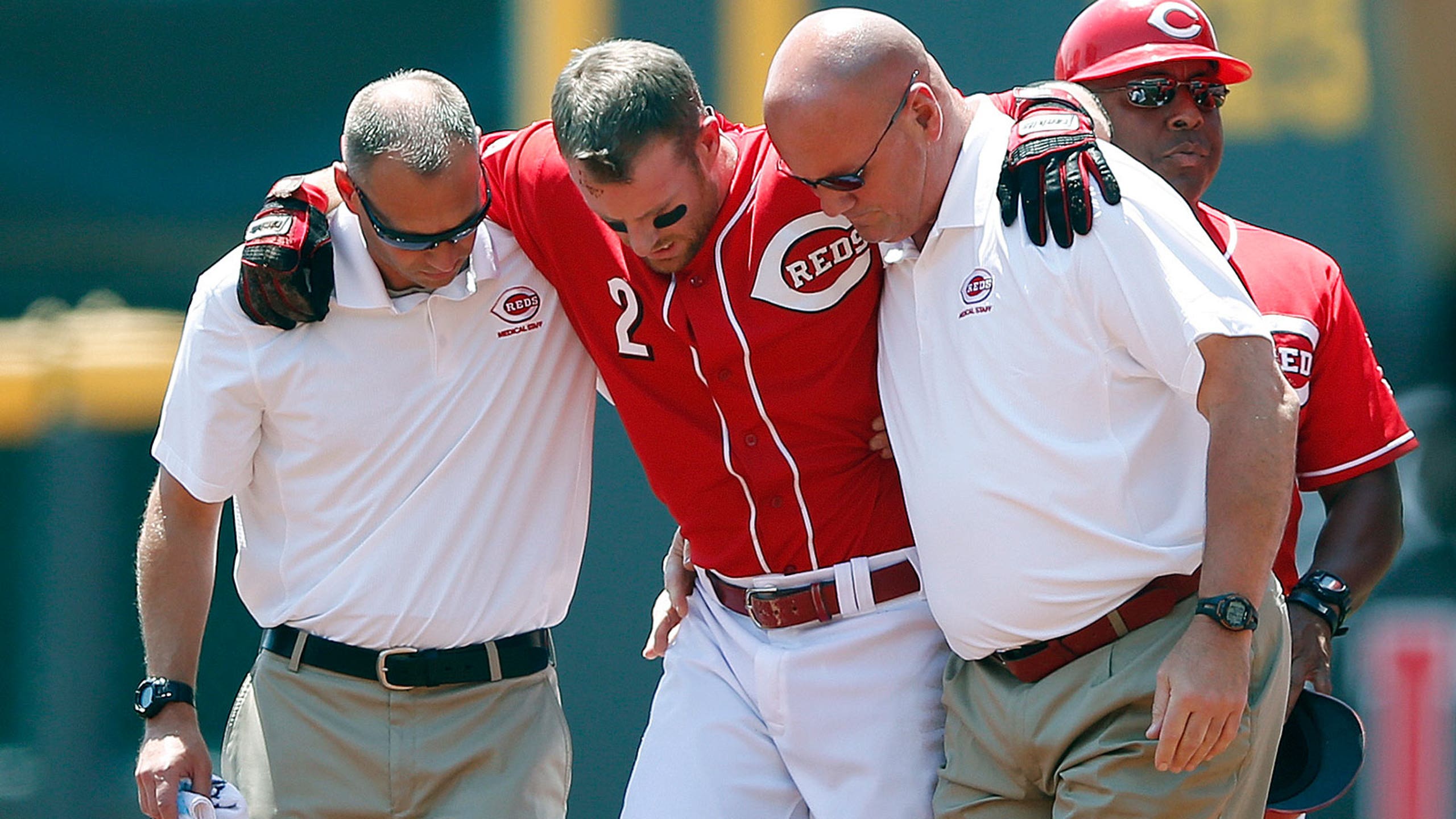 Reds SS Cozart out 9 months with torn knee ligaments, tendon
BY foxsports • June 11, 2015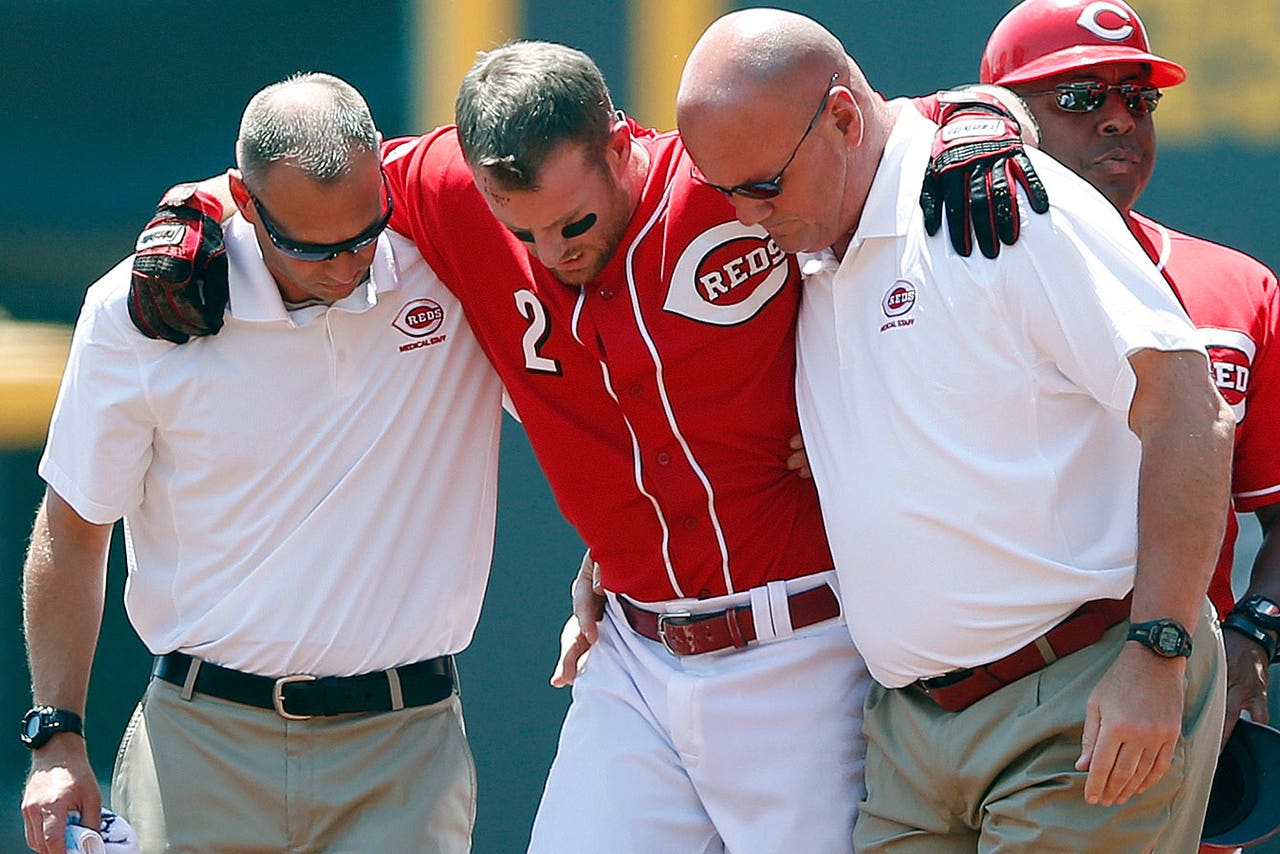 CHICAGO -- Cincinnati Reds shortstop Zack Cozart tore a tendon and two ligaments in his right knee and will need reconstructive surgery, leaving him with a nine-month rehabilitation.
Cozart hurt the knee when he slipped on first base while trying to beat out a grounder during a 5-2 win over Philadelphia on Wednesday. The team hadn't received results of tests on the knee when it headed to Chicago for the start of a four-game series.
The Reds announced before the game on Thursday that tests revealed a torn ACL, lateral collateral ligament and biceps tendon in his right knee. Cozart is scheduled for surgery on Monday.
It's a stinging setback for the Reds. Cozart is among the NL's top shortstops in numerous offensive categories, with nine homers and 28 RBIs.
He also was the Reds' second-leading candidate for the All-Star Game that will be played in Cincinnati next month. Only third baseman Todd Frazier has gotten more fan votes.
"It's really unfortunate for Zack," Reds Hall of Fame shortstop Barry Larkin said Thursday, during a conference call about the All-Star Game. "He did get off to a great start. He's a great guy. Injuries are part of the game. You just have to deal with it. Timing's everything."
The Reds put Cozart on the 15-day disabled list Thursday and optioned reliever Pedro Villarreal to Triple-A Louisville. They recalled infielders Chris Dominguez and Eugenio Suarez from Louisville.
Cincinnati is short-handed in the infield with second baseman Brandon Phillips temporarily sidelined by a strained groin. The Reds already were missing catcher Devin Mesoraco, left fielder Marlon Byrd and starter Homer Bailey.
Mesoraco has a hip problem that prevents him from catching and will require surgery. He's trying to learn to play left field at Louisville to fill in while Byrd recovers from a broken right wrist. Bailey is out for the season following Tommy John surgery.
---
---