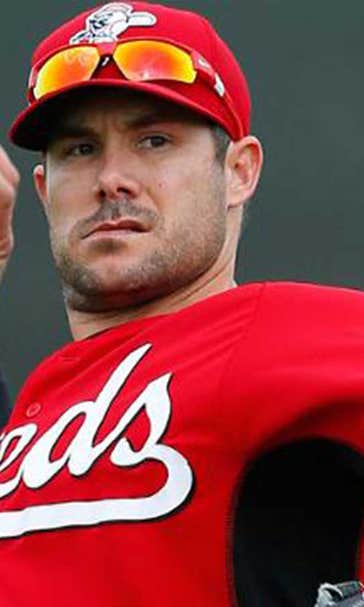 Reds' Schumaker will miss a month with dislocated left shoulder
March 22, 2014

GOODYEAR, Ariz. -- Skip Schumaker dislocated his left shoulder and will miss about a month.
Schumaker left the game between the Reds and Royals on Friday after making a diving attempt to cut off a line drive hit by Angel Franco in the left centerfield gap in the seventh inning.
Schumaker's glove stuck in the hard ground on the Arizona field. The injury is similar to the injury suffered on opening day last year when Ryan Ludwick's hand stuck in the ground at Great American Ball Park while sliding into thirdbase.
The veteran utility player signed a two-year contract with the Reds on November 26. He is expected to provide backup at second base and the outfield.
Schumaker, 34, was hitting .441 this spring with a home run and seven RBI.
---
---