Major League Baseball
Major League Baseball
Reds' Baker upset over Lowe's comments
Published
Jun. 15, 2012 1:10 a.m. ET

An inside pitch to Indians starter Derek Lowe - and comments he made afterward about Dusty Baker - have the Reds manager riled up.
Cincinnati starter Mat Latos threw an inside fastball to Lowe during the fifth inning of Cincinnati's 5-3 win on Wednesday night. Lowe gestured toward Baker, who shook his finger back at him. Lowe hit Brandon Phillips with a pitch in the bottom of the inning, and both benches were warned.
Lowe suggested after the game that the inside fastball was a payback for a personal issue between him and Baker from a few years ago. Lowe wouldn't talk about the issue.
Lowe said he has ''zero respect for the guy,'' and suggested reporters should ask Baker about the matter.
Baker became angry when addressing Lowe's comments before the final game of the intrastate series on Thursday morning, saying the pitcher had it wrong. He also dropped a hint about the nature of the issue.
''He don't respect himself because the word was that whatever he did and said, there was probably a good chance he was drinking at the ballpark at that time three or four years ago, so he don't remember what he said or what he did, OK?'' Baker said with an edge to his voice.
Baker acknowledged having Latos throw inside to Lowe, but said it didn't involve any personal issue between the two of them. Rather, it was retaliation for Lowe hitting Joey Votto in the back during a game in 2009 at Great American Ball Park, when Lowe was with Atlanta. Players from both teams were hit during that series.
''I'm not denying nothing,'' Baker said. ''I didn't order anybody to hit him, but I told him to buzz him and make him uncomfortable. That's what happened. Understand what I'm saying? Nobody hit him. But then he hit our guy.
''And what he was talking about was something that he said and did a few years ago. You've got to ask him what that was. Understand? And he got a lot of people involved in the situation that didn't need to be involved in the situation.''
Baker declined to be any more specific about it, leaving that up to Lowe.
''Since he's such a big man, wants to run his mouth, tell him to run his mouth about himself,'' Baker said.
The Reds manager said that when Lowe looked at him in the dugout after the inside pitch, he waved his finger back to send a message about hitting Votto.
''That means don't mess with me or my team, that's what that means,'' Baker said.
When Lowe arrived at Great American Ball Park on Thursday before the final game of the series, a 12-5 Reds win, he was called into a meeting with manager Manny Acta. Lowe said he was aware of Baker's response, but wasn't going to say anything more.
''I'm not saying anything about it,'' Lowe said. ''I don't care what he said today. I'm not saying anything.''
Acta also declined to comment, saying, ''I'm not into gossiping.''
---
Follow Joe Kay on Twitter: http://twitter.com/apjoekay
---
---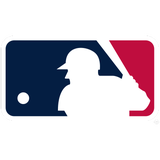 Get more from Major League Baseball
Follow your favorites to get information about games, news and more
---