Major League Baseball
Major League Baseball
Reds 3, Mets 1
Published
Jun. 18, 2012 12:46 a.m. ET

Brandon Phillips loves to fool around in the field during batting practice, trying all sorts of ''crazy'' stuff with his glove. It's fun and besides, someday those tricks might come in handy.
As in the sixth inning Sunday.
The star second baseman made a between-the-legs flip to start a flashy double play and also hit a tiebreaking single, leading Johnny Cueto and the Cincinnati Reds over the New York Mets 3-1 for their sixth straight win.
''It just happened,'' the three-time Gold Glove winner said. ''It just came naturally.''
Naturally, said Reds manager Dusty Baker.
''Anything you see him do out there, he's practiced,'' Baker said. ''Bare hand, behind-the-back.''
The NL Central leaders completed their first three-game sweep in New York since 2001 and matched their longest winning streak of the season. The Reds also finished 6-2 this year in visits to Citi Field and Yankee Stadium.
Cueto (8-3) overcame an early bout of dizziness and struck out a season-high eight in seven innings. He also doubled for the first extra-base hit of his career.
The only run against Cueto came when he issued a bases-loaded walk to pitcher Chris Young - at 6-foot-10, the Mets starter has a strike zone as large as anyone in the majors.
Sean Marshall got four outs for his ninth save in 10 chances.
It was 3-1 in the sixth when Lucas Duda led off with a single and Ike Davis followed with a hard grounder up the middle that Phillips backhanded. While in full stride, the All-Star tossed the ball with his bare hand between his legs to shortstop Zack Cozart, who made the DP relay. Phillips broke into a big smile after his latest highlight-reel play.
''I'd probably give it an 8 1/2,'' Phillips said.
Phillips' single capped a three-run rally in the fifth, helped by Duda's wild throw from right. There was plenty of wildlife on the field, too - a squirrel scampered into the Reds' dugout in the ninth, and several pigeons spent part of the game wandering around the infield dirt.
Phillips noted that the birds stayed on the left side of the infield, closer to third baseman Miguel Cairo.
''He had the pumpkin seeds,'' Phillips said. As for the squirrel, ''I don't like them. I don't like things that can't talk.''
Young (1-1) gave up two earned runs in seven innings. His four-game winning streak, which began in 2010 and was prolonged by a series of injuries, came to an end.
Davis, whose dad, Ron, was a longtime pitcher in the majors, scored New York's only run on Father's Day when Young walked with two outs in second.
Cincinnati outscored the Mets 14-5, right after New York outscored pitching-rich Tampa Bay 29-9 while sweeping a three-game series.
''We got outpitched, we got outhit,'' Mets manager Terry Collins said. ''They did exactly what we've been doing, and that is they get the top of the order up with that outstanding middle of the lineup they have to come in and drive in runs.''
Cueto had been 0-3 lifetime against the Mets and had consistently been hit hard by them. He allowed six hits and walked one.
Cueto had gone 216 at-bats at the plate with only singles until he crept up in the batter's box and led off with an opposite-field drive that bounced over the right-field wall in the third. He was left stranded and then in the bottom of the inning, he threw one pitch and needed a break.
Baker and a trainer went to Cueto and eventually a cup was brought to give the right-hander a drink. Cueto also got some medication for his stomach.
After his double ''my eyes were blurry,'' he said through a translator. ''I was dizzy. I felt like I wanted to drop.''
Cozart doubled with two outs in the fifth and scored the tying run on a single by Wilson Valdez. Joey Votto was intentionally walked and Phillips hit an RBI single, with another run scoring when Duda's throw to third bounced into the stands for an error.
NOTES: A day after the Mets put LF Jason Bay on the 7-day disabled list for concussions, Collins said it was too early to predict his future. ''I'm really worried about the severity of this injury,'' Collins said. ''There's always the possibility that he doesn't bounce back.'' ... Two-time Super Bowl MVP Eli Manning threw out the first ball as part of a promotion to celebrate Father's Day. ''I'd like to get up on the mound, toe the rubber, whip it in there,'' said the Giants QB and former high school 2B. Instead, clutching 15-month-old daughter, Ava, in his left arm, he lobbed a toss to Mets star David Wright from the grass. Manning said he took a few warmups in the bullpen during his first trip to Citi Field. Asked whether he preferred the Mets or Yankees, he smartly answered: ''I'm a New York fan.'' ... Mat Latos (5-2, 4.64 ERA) starts for the Reds on Monday night at Cleveland vs. Derek Lowe. Baker and Lowe had a verbal dustup a few days ago. ... Knuckleballer R.A. Dickey (10-1, 2.20) starts for the Mets on Monday at home against Baltimore's Jake Arrieta.
---
---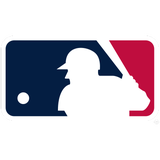 Get more from Major League Baseball
Follow your favorites to get information about games, news and more
---