Major League Baseball
Major League Baseball
Red Sox fall to 0-5 after loss to Indians
Published
Apr. 6, 2011 1:00 a.m. ET

They don't have Boston's bankroll, lineup or lofty expectations.
The Cleveland Indians, though, have something the Red Sox don't - wins.
Asdrubal Cabrera had four RBIs, Shin-Soo Choo hit a two-run homer, Matt LaPorta added a solo shot and the Indians kept the built-to-win Red Sox winless on Wednesday night with their third straight victory, 8-4 over one of baseball's big spenders, who are now 0-5.
From Cambridge to Cape Cod, the panic buttons are glowing.
In Cleveland, fans may be starting to notice they have a pretty good team - at least one that's better than the Red Sox right now.
''We can't get caught up with all their potential Hall of Famers and payroll,'' said outfielder Travis Buck, who scored on a bizarre play in the Indians' four-run sixth. ''We just go out and play the game. You're playing against the baseball anyway.
''We're very scrappy. We're getting timely hitting. We're doing the little things,'' Buck added.
The Red Sox are off to their worst start in 15 years and look nothing like the team many forecast to be the last one standing in October. Boston hasn't started this poorly since 1996, and after finishing this series Thursday, the Sox head home to face the rival New York Yankees on Friday and what could be angry fans in Fenway Park.
Reliever Rafael Perez (1-0) worked 1 1-3 perfect innings for the Indians, who have won three straight and are over .500 for the first time since Sept. 27, 2008.
''The bullpen was fantastic,'' Indians manager Manny Acta said. ''It was a good team effort, but you are never satisfied.''
Cabrera hit a three-run homer off reliever Dan Wheeler to cap a strange sixth inning, when mistakes on the mound and in the field cost the Red Sox four runs.
In the sixth, Boston relievers Dennys Reyes, on for Daisuke Matsuzaka (0-1), hit the first two batters and walked the third, forcing manager Terry Francona to make another switch. Wheeler got Michael Brantley to line to third, where Kevin Youkilis dropped the ball.
Youkilis quickly recovered, stepped on the bag and threw home. Veteran catcher Jason Varitek, assuming a force was still in effect, caught the ball with his foot on the plate. However, because Youkilis had already gotten one out, Varitek had to tag the runner, but Buck scored without being touched.
Buck didn't no why fans were cheering.
''I had no idea,'' he said. ''When I saw the umpire say, 'Safe,' I was like, 'Me? The guy on third?' I got back to the bench and they yelled good baserunning. I don't even know what I did. I thought I would be out by 30 feet.''
The play underscored Boston's many struggles so far, and Cabrera made things worse by belting his first homer to right, putting Cleveland ahead 7-2.
While the Red Sox spent millions during the winter, bolstering an already loaded lineup with All-Stars Carl Crawford and Adrian Gonzalez, the Indians signed non-roster invitees like Buck, third baseman Jack Hannahan and reliever Chad Durbin, who had a big strikeout in the fifth.
Cleveland starter Mitch Talbot struck out seven and held the Red Sox to two runs and five hits in 4 1-3 innings. Acta didn't take any chances when the right-hander got into trouble the fifth, pulling him with one out and runners at the corners.
Durbin came in and struck out Youkilis before Acta brought in Perez, a left-hander, who retired David Ortiz on a routine grounder.
''It's not very often you get a guy like Youkilis,'' Acta said. ''Durbin's strikeout was huge.''
Cleveland's best hitter last season, Choo came to the plate in the first batting .063 and in an 0-for-13 slump. He busted out by driving a 1-0 pitch from Matsuzaka over the wall in right-center, scoring Brantley, who led off with a single, to give the Indians a 2-0 lead.
The Red Sox tied it in the second, getting the RBIs on balls that never left the infield.
Notes: Indians DH Travis Hafner is batting .368 and has hit safely in all five games. ... The Indians drew a major league-low 1.3 million fans last season, and they're off to a bad start in 2011 with fewer than 10,000 at four of five games. Acta believes winning will cure the attendance issue. ''The fan base is there,'' he said. ''I see it everywhere I walk. I see people wearing Cleveland paraphernalia. Do I want to see it packed every day? Of course I want to, but that's something I can't control. If you win, they'll come. My job is to try to make these guys as good as possible as soon as possible so we can bring people to the stadium.''
---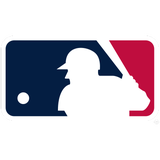 Get more from Major League Baseball
Follow your favorites to get information about games, news and more
---