Major League Baseball
Major League Baseball
Red Sox 8, Orioles 7
Published
May. 17, 2011 5:42 a.m. ET

Adrian Gonzalez loves to hit to left field and the Green Monster is a perfect fit.
It certainly was on Monday night when his opposite-field swing capped a big comeback for the Boston Red Sox.
The powerful lefty smacked a two-run double off the high wall at Fenway Park with one out in the ninth to give the Red Sox an 8-7 win over the Baltimore Orioles and put them over .500 for the first time this season.
''I don't worry about statistics or is the park good for me or not,'' Gonzalez said. ''I just go out there and have fun.''
Lately, in his first season since being obtained from San Diego, his statistics have been outstanding no matter where he's played.
In the last 10 games - in Toronto, New York and Boston - Gonzalez is hitting .348 with seven homers and 16 RBIs in 46 at bats. He hit three homers to left field against the Blue Jays and leads the majors with 37 RBIs.
The Red Sox won their fourth straight game but trailed 6-0 after 5 1/2 innings.
Coming back from that is pretty tough.
''We've definitely got the team that's more than capable of doing it,'' Gonzalez said. ''Collectively, we were able to have good, consistent at bats.''
The Red Sox scored five runs in the bottom of the sixth with Gonzalez singling in one of them.
Mark Reynolds' solo homer gave Baltimore a two-run lead in the seventh. Then Jason Varitek singled in a run in the bottom of the inning, making it 7-6.
When he came up in the ninth after walks to Jacoby Ellsbury and Dustin Pedroia, Gonzalez pounced on the first pitch he saw from Kevin Gregg (0-1).
''He's definitely going to try to get ahead'' in the count, Gonzalez said. ''I just told myself, 'be ready to hit, be ready for something middle away and just stay on top and behind it.' ''
Pedroia ran hard from first, figuring Gonzalez had enough power to hit the wall on a night with the wind blowing in. He had little doubt he'd be able to score.
''If I don't, man, I need to go have surgery again,'' said Pedroia who had an offseason operation for a broken left foot. ''I got a good jump on it.''
Alfredo Aceves (1-0) got the win, allowing one run in three innings.
Gregg, going for his eighth save, gave up two runs on one swing.
''I wasn't executing pitches, walking two guys to get to their best hitter,'' he said. ''It was a curveball and it was actually a pretty good pitch. He went down and hit if off the wall like he knew what he wanted to do.''
Chris Tillman pitched five scoreless innings for the Orioles while they capitalized on Daisuke Matsuzaka's wildness to build their 6-0 lead.
''We had a lot of chances to open it up,'' Baltimore manager Buck Showalter said. ''You get a lot of walks and you never have enough (runs). We had a chance to stem the tide early.''
On the opening pitch of the game, Brian Roberts reached first on a liner that struck Matsuzaka just above the belt. The next batter, Nick Markakis, drew the first of seven walks off the right-hander. One run then scored on a double by Derrek Lee and another on a groundout by Vladimir Guerrero.
Matt Wieters made it 3-0 in the third with an RBI single.
In the fifth, Matsuzaka left after walking two of the first three batters. Scott Atchison came in and gave up an RBI single by Reynolds and a sacrifice fly by J.J. Hardy.
Baltimore went ahead 6-0 in the sixth on a run-scoring single by Adam Jones. Then Mike Gonzalez started the sixth in place of Tillman.
''We would have liked to see him go longer, but his back stiffened up a little,'' Showalter said.
When Tillman left, the Red Sox came back.
J.D. Drew led off the sixth against Mike Gonzalez with a single and took second when the ball got by left fielder Luke Scott for an error. Jed Lowrie then doubled in Drew. Lowrie took third when Carl Crawford reached on a fielding error by third baseman Reynolds and scored on a single by Varitek.
Gonzalez retired Ellsbury on a fly to left. Jeremy Accardo came in and got Pedroia on a fly out to center before Adrian Gonzalez singled in one run and Kevin Youkilis doubled in two, making it 6-5.
On the winning hit, Pedroia slid home even though he would have scored standing up.
''Youk told me to. I do what I'm told,'' a smiling Pedroia said. ''If I'd have stood up, he'd probably clothesline me, so it worked out good.''
For Gonzalez, things are working out great.
Notes: Scott, who entered the game with 12 walks, walked four times. ... Lee was listed as day-to-day after leaving the game in the bottom of the third with a strained left oblique. He was replaced by Jake Fox. ... left The Red Sox placed RHP John Lackey on the 15-day disabled list with a strained right elbow and recalled Atchison from Triple-A Pawtucket. ... The Orioles scored just nine runs while Tillman was in the game in his other seven outings. ... Baltimore was successful on all four steal attempts.
---
---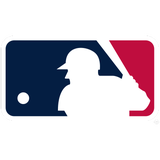 Get more from Major League Baseball
Follow your favorites to get information about games, news and more
---