Major League Baseball
Major League Baseball
Red Sox 2, Mariners 1
Published
Jul. 24, 2010 7:19 a.m. ET

Josh Beckett thought he was initially ''methodical'' in his return from two months on the disabled list.
These days, methodical is plenty good enough to beat the bickering Mariners. They are beating on each other inside their own dugout.
Beckett was in command in his 5 2-3-inning return from a low back strain, and Bill Hall homered in the seventh inning to lift the Boston Red Sox to a 2-1 victory Friday night over squabbling Seattle.
Mariners second baseman Chone Figgins argued with manager Don Wakamatsu in the dugout after misplaying a throw in the top of the fifth. Then came a brief, intense scrum along the bench, with third baseman Jose Lopez getting his jersey pulled off his back.
All of that meant nothing to the Red Sox. They feel a healthy Beckett being back in top form can get them back in the AL East race.
Boston improved to 4-5 after the All-Star break and remained seven games behind the first-place New York Yankees in the division.
''The first inning I was a little methodical with things,'' said Beckett, who was shut down two weeks in his recovery because he said he was too anxious to get back. ''I sped things up a little bit and it turned around pretty good.''
The last-place Mariners sunk to a season-low 23 games under .500 with their 16th loss in 20 games. But at least they didn't go down without a fight.
Among themselves.
''With the way we've been playing, it'd be hard to convince any fan to come out and watch us play. Because it hasn't been pretty,'' Mariners slugger Russell Branyan said. ''But on the other hand, we're working hard. Guys are trying too hard.''
Figgins, who's been struggling mightily all season in the first year of a $36 million free-agent contract, was standing near second base as Boston's Mike Cameron was pulling into second on a double into the left-field corner leading off the fifth. Figgins inexplicably let the throw in from left fielder Michael Saunders, which sailed over cutoff man Jack Wilson, bounce a few feet to his left and then dribble past the bag without moving toward it. Cameron alertly took third in another boneheaded play by the Mariners in a week full of them.
Cameron was stranded at third and the game remained tied at 1.
After the top of the fifth, an argument broke out inside the Mariners' dugout between Figgins at the far end and Wakamatsu, who was closer to the plate-side of the bench. While Figgins was shouting, Lopez was between the two. Lopez was pushed back away from a teammate toward the far end of the dugout by numerous Mariners, and primarily by hitting coach Alonzo Powell. Starting pitcher Jason Vargas was among those trying to separate combatants. Lopez got his game jersey pulled off his back in the brief but intense scrum.
Minutes later, Wakamatsu pulled Figgins for pinch-hitter Josh Wilson. Figgins watched the final innings of the game inside the clubhouse, and teammates said he did not leave the stadium until immediately after the game.
Wilson doubled but was stranded at second when Gutierrez grounded out and Lopez - with his jersey back on - flew out.
Wakamatsu said it was Figgins' responsibility to catch Saunders' errant throw. He said Figgins would not be suspended for arguing with him.
''I was trying to keep people from getting hurt,'' Vargas said. ''It was a crazy game.
''Eventually that's going to happen with how frustrated we've been. But we've all got to get along these last couple months.''
Beckett was much like most pitchers against the team with the lowest batting average, fewest runs and fewest hits in the major leagues - barely threatened.
Throwing fastballs that clocked at 95 mph, the two-time All-Star and former World Series MVP allowed just five hits and one run in 5 2-3 innings. He struck out five in his first start since he felt a strained low back on May 18. His only issue was efficiency. He walked three and threw 98 pitches, 62 for strikes.
''It's what we have been working toward,'' he said. ''I've had two months off but it's not like I haven't picked up a baseball.''
Pace it what he and his Sox need to pick up next.
''That was so encouraging,'' Boston manager Terry Francona said. ''I don't think letting him go 120 (pitches) in his first time back is in his best interests. I thought he was really good, but I thought he had had enough.''
Hall golfed a low first-pitch slider from Seattle starter Jason Vargas (6-5) leading off the seventh inning. Hall dropped his bat and admired the high drive, watching to see if it stayed inside the left-field foul pole. It did, for his 10th home run - and second in as many nights against the team for which he hit two home runs in 34 games last season.
Another former Mariner, Scott Atchison (2-1), pitched 1 1-3 scoreless innings behind Beckett to earn the win. Daniel Bard threw a scoreless eighth and. Then Jonathan Papelbon allowed a two-out double to Jack Wilson before he intentionally walked Ichiro Suzuki. Throwing 96 mph, Papelbon then endured five consecutive foul balls before he struck out Josh Wilson, who entered following the benching of Figgins, for his 22nd save in 26 chances.
Vargas allowed eight hits and two runs in seven innings. He struck out three and walked three. His ERA improved to 2.94, seventh-best in the AL.
Notes: Former University of Washington star basketball guard Nate Robinson, who just re-signed with the Celtics, threw out the ceremonial first pitch. He then made waiting home plate umpire Chris Guccione laugh when he grabbed a microphone and demanded over the public-address system that the crowd, half of them Red Sox fans, chant ''Let's go Mariners!'' Half did. Only after Robinson yelled ''Play ball!'' did the game begin.
---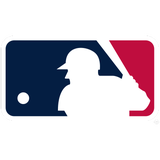 Get more from Major League Baseball
Follow your favorites to get information about games, news and more
---