Major League Baseball
Major League Baseball
Rays take advantage of Doc, beat Blue Jays
Published
Sep. 21, 2009 1:03 a.m. ET

Roy Halladay made one bad pitch and that's all it took for another loss to Tampa Bay.

David Price allowed one run over 6 2-3 innings, Carl Crawford hit a two-run homer and the Rays beat Halladay and the Toronto Blue Jays 3-1 on Sunday.

"The only way to beat a real good pitcher with any kind of consistency is to pitch well," Tampa Bay manager Joe Maddon said. "You have to pitch well to beat him and David was very good."

The Rays are 4-1 against Halladay this year, and became the first team to beat the Toronto ace four times during the same season.

"They're aggressive," Halladay said. "They were swinging early today."

Halladay (15-10) allowed two runs and 10 hits over seven innings. The right-hander has lost five of his last seven starts.

"He's probably the best in the business, so it feels good to come away with four wins against him," said Crawford, who has homered twice off Halladay this season.

The Blue Jays have scored just 18 runs in the six games Halladay started this year against Tampa Bay.

"He hasn't had a lot (of run support) lately," Toronto manager Cito Gaston said. "You always have to keep in mind he's going to be up against a pretty good pitcher most times when he's pitching."

Price (9-7) gave up three hits and has beaten Halladay twice this season. Crawford put the Rays up 2-0 with his 14th homer of the season in the first.

"I did what I had to do," Price said. "I didn't have my good stuff and I was able to go out there and compete with what I did have and that's good."

Toronto got a homer from Edwin Encarnacion. The Blue Jays are 4-14 against Tampa Bay this season.

Willy Aybar added a solo homer for Tampa Bay, which completed its sixth series sweep (three games or more) of the season.

The Blue Jays snapped a 15-inning run-scoring drought when Encarnacion made it 2-1 on a fourth-inning solo homer.

Tampa Bay wasted two late scoring chances against Halladay. Jason Bartlett flew out with the bases loaded and two outs in the sixth, and Ben Zobrist was thrown out at the plate one inning later trying to score from second on Pat Burrell's two-out single.

Aybar extended the Rays lead to 3-1 with a solo homer in the eighth off Jesse Carlson, who was making his first appearance since serving a three-game suspension stemming from a bench-clearing incident Tuesday against the New York Yankees.

Grant Balfour, Brian Shouse, Dan Wheeler, Russ Springer and J.P Howell, who got the final out for his 17th save, combined for 2 1-3 scoreless innings.

Toronto shortstop Marco Scutaro left in the sixth when he aggravated a nagging right heel injury while charging in on a grounder hit by B.J. Upton. He walked gingerly off the field after Upton's infield single and was replaced by John McDonald.

Scutaro said he will have an MRI Monday. Gaston didn't rule out shutting down Scutaro for the rest of the season.


Notes


Halladay is 12-11 all-time against the Rays. ... Gaston said there is a good chance LHP Brian Tallet (bruised right foot) will make his next scheduled start on Tuesday against Baltimore. ... During Toronto's 15-inning scoreless stretch, Tampa Bay pitchers allowed just five hits. ... Blue Jays LHP Scott Downs remains sidelined by a hamstring injury. ... The Rays won eight of nine against Toronto in Florida. ... Crawford has 500 career RBIs.
---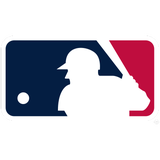 Get more from Major League Baseball
Follow your favorites to get information about games, news and more
---