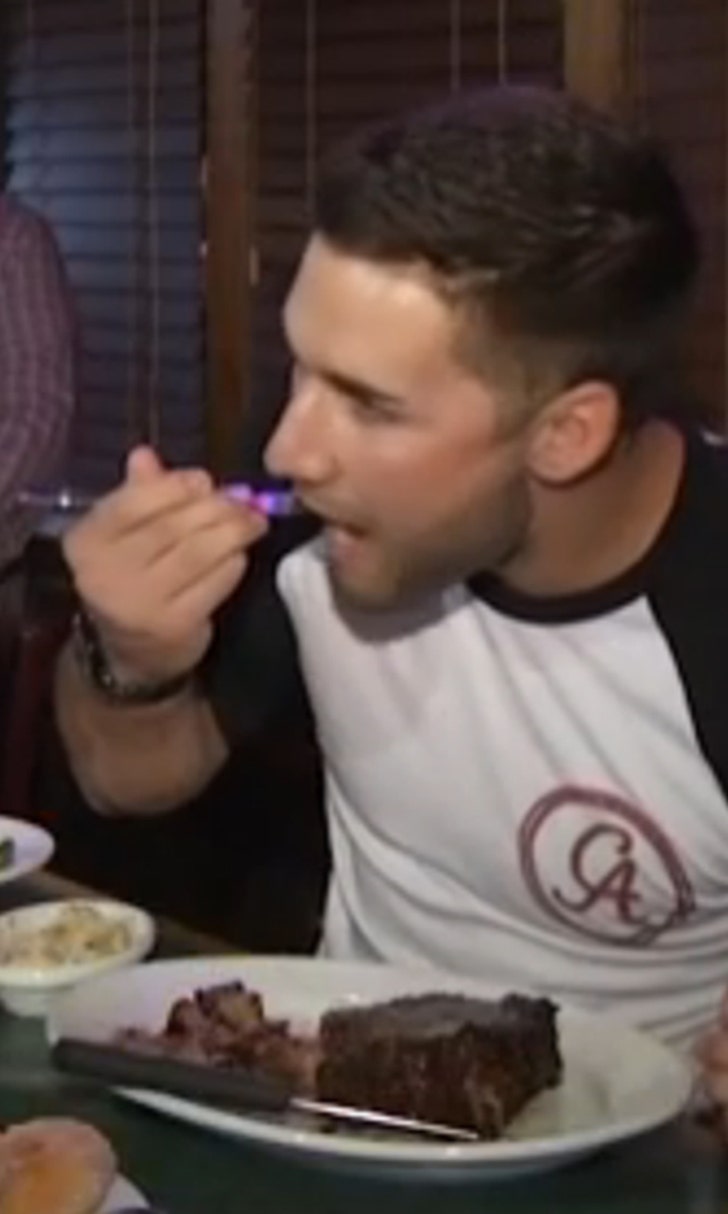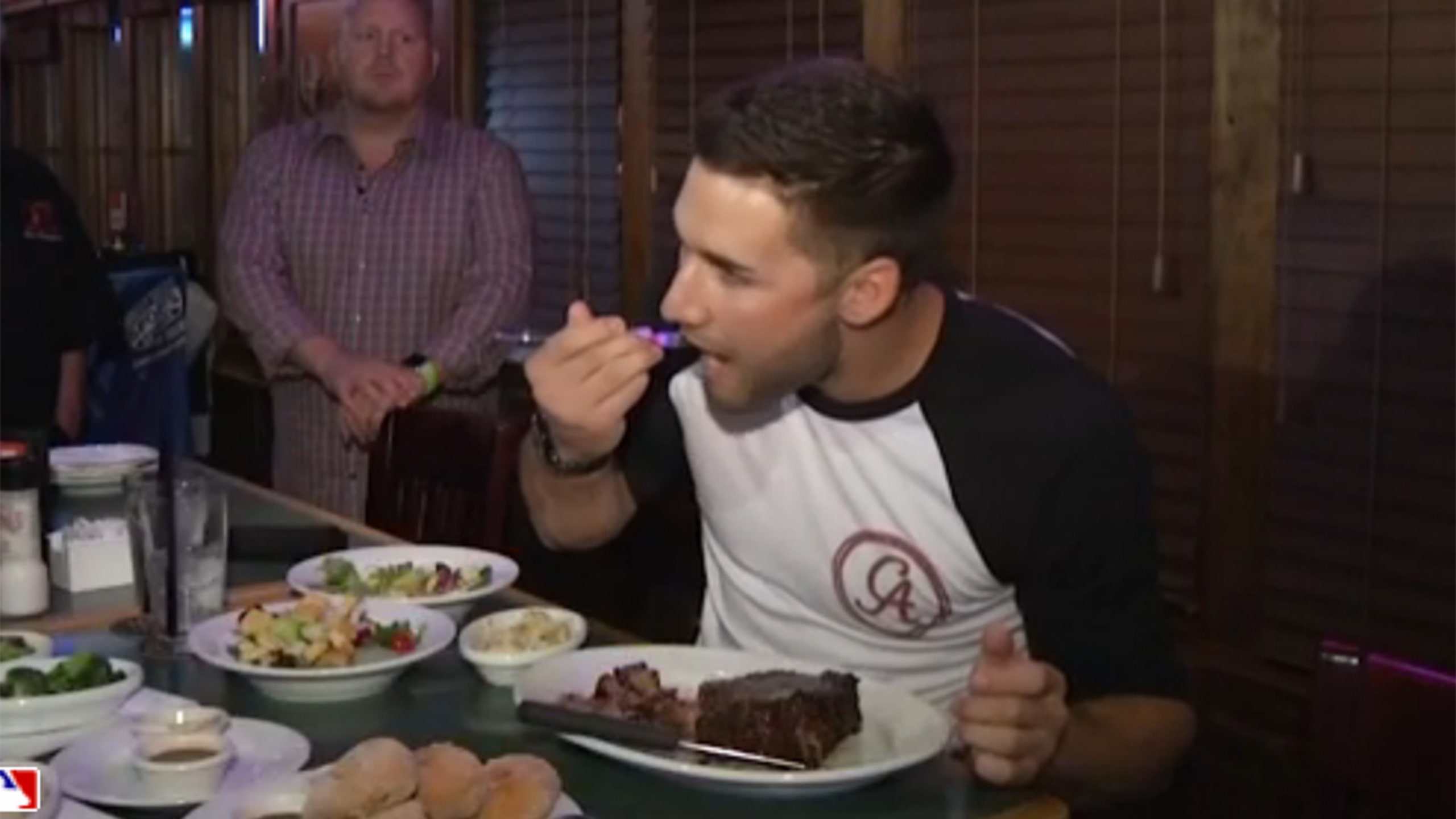 Rays outfielder attempts to eat 35-ounce steak to raise money for charity
BY foxsports • February 5, 2016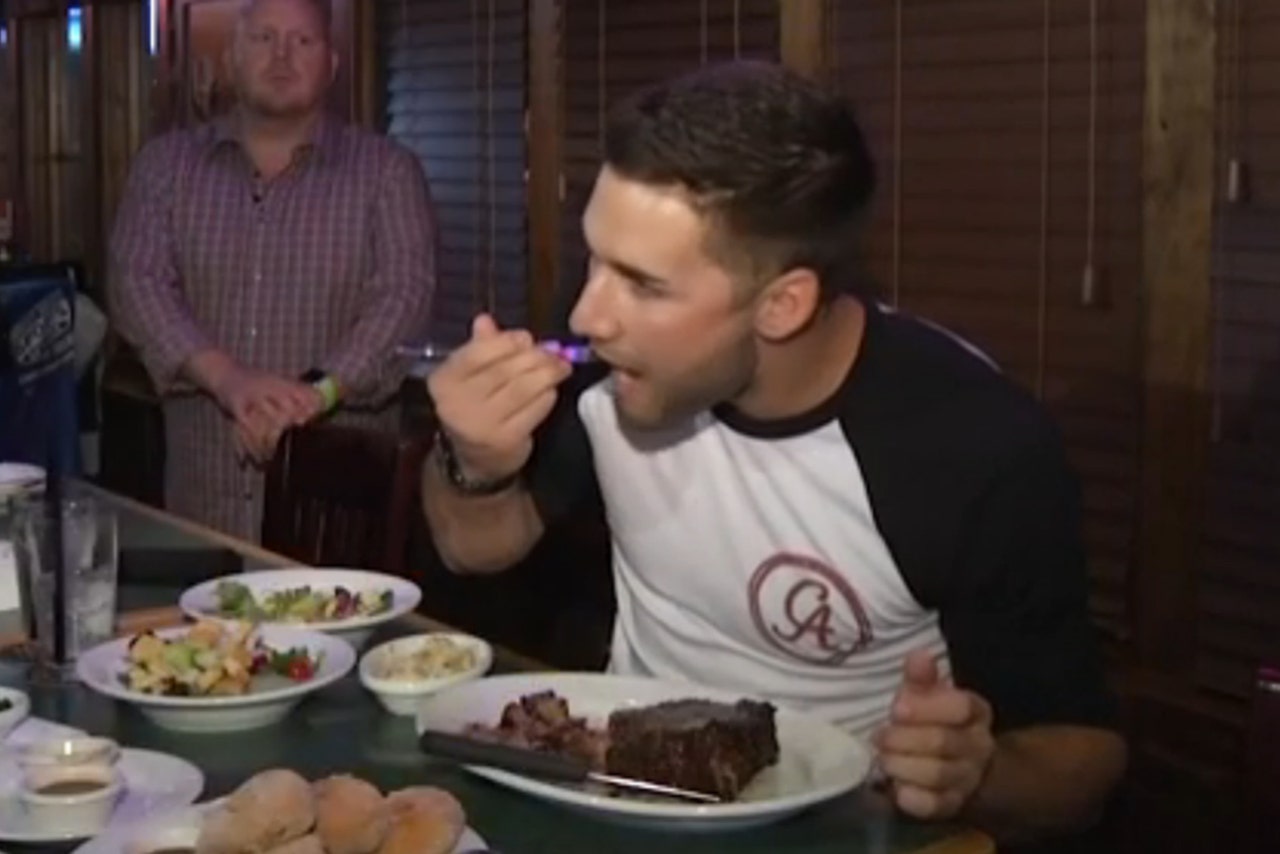 Rays outfielder Kevin Kiermaier channeled his inner-Joey Chestnut on Thursday, attempting to eat a 35-ounce ribeye steak as part of an event to raise money for charity.
The charity challenge took place at Clearwater's Smokey Bones Bar & Fire Grill. Kiermaier took on the monstrous steak, in addition to vegetables, two salads, two regular sides and a bag of homemade donuts.
"I love steak," Kiermaier told MLB.com. "I'm hungry enough to eat the whole thing. I'm ready to eat, but I'm not [competitive eating champion] Joey Chestnut."
The Gold Glove center fielder did his best to complete the meal, but ended up eating only two-thirds of the steak, some veggies and salad -- and most of the donuts.
However, Kiermaier's charity of choice, Joshua House, was awarded $4,000 by Smokey Bones for his spirited endeavor.
"Obviously, the full dinner usually feeds two to three people," Sergio Mankita, Smokey Bones' director of marketing, told MLB.com.
Mankita, who didn't expect Kiermaier to finish the full-course meal, said that the purpose of the event was to help the charity while also promoting the restaurant's "shareable dinner."
If the whole pro baseball thing doesn't work out for Kiermaier, he might have a shot in the competitive eating circuit -- with a little bit of practice, of course.
---
---