Major League Baseball
Major League Baseball
Rays hit 3 HRs in 7-4 win over Orioles
Published
Mar. 19, 2014 5:06 p.m. ET

SARASOTA, Fla. (AP) Wil Myers, Sean Rodriguez and Jayson Nix homered, and the Tampa Bay Rays scored six runs on 10 hits against Wei-Yin Chin in a 7-4 victory over the Baltimore Orioles on Wednesday.
Myers opened the game with a drive to center and Rodriguez hit a two-run shot in the third. Both home runs came against Chen, who lasted only 3 2-3 innings.
Nix connected off South Korean right-hander Suk-Min Yoon, who gave up two hits and a run over two innings in his second appearance with Baltimore. After the game, he was optioned to Triple-A Norfolk.
Yoon signed a three-year contract with the Orioles after spending nine seasons with the KIA Tigers of the Korean Baseball Organization.
''We think he's got a chance to be with us at some point,'' Baltimore manager Buck Showalter said. ''He needs to go down there and pitch innings.''
Chen gave up three runs and nine hits over nine innings in his first three starts before struggling against the Rays, who finished with 14 hits after getting 20 on Tuesday night against Minnesota.
Adam Jones homered and scored three runs for the Orioles. Chris Davis hit an RBI single and is batting .480 this spring.
In addition to Yoon, Baltimore optioned catcher Johnny Monell to Norfolk and re-assigned outfielder Xavier Paul to the minor league camp.
STARTING TIME
Rays: Mark Lowe allowed two runs over 2 1-3 innings but both were unearned, leaving him with a 1.08 ERA.
It was the right-hander's first start this spring following five relief appearances. He got the start because the Rays didn't want the Orioles to see Chris Archer, who threw against Baltimore's minor leaguers at Port Charlotte.
Lowe, 30, was released by the Los Angeles Angels on June 6. He signed with the Nationals, who sent him to Triple-A Syracuse.
His best season was in 2009 with Seattle, when he had 26 saves in 75 appearances.
Orioles: Despite the ugly pitching line, Chen wasn't too discouraged about his performance.
''I got more swings and misses with my fastball,'' he said. ''I am happy about that. And I'm also happy about not issuing any walks. So overall it was pretty good.''
The Rays made it tough on Chen by hitting a lot of foul balls.
''How do you tell a guy to quit throwing pitches that they foul off?'' Showalter said. ''That's what we hope the changeup and the breaking ball do.''
LEADING OFF
Tampa Bay manager Joe Maddon placed Myers in the leadoff spot for a second straight day in an effort to get the right fielder to focus on some of the game's finer points.
''It's just all a mental situation - don't try to do too much, get on base, take your walks, use the middle of the field,'' Maddon said. ''When you stick somebody in the leadoff spot you just ask them to think in that manner.''
Myers went 2 for 3, scored twice and homered after hitting three doubles against Minnesota on Tuesday. A manager couldn't ask for more from his leadoff hitter, but Myers won't be atop the order on opening day.
''He's not going to be there,'' Maddon said.
Myers was the AL rookie of the year last season, batting .293 with 13 homers in 93 games with the Rays.
MR. HUSTLE
Maddon has been impressed with the enthusiasm of Brandon Guyer, who's trying to make the team as a backup outfielder.
''He's got one speed. He's one of those guys that plays hard all the time,'' the manager said. ''We really appreciate that about him. It's really starting to come together for him.''
Guyer went 1 for 3 and is batting .345 this spring.
TRAINING ROOM
Rays: Third baseman Matt Joyce left the game early with a stiff neck.
''Probably a couple of heat packs and a rubdown and he'll be all right,'' Maddon said.
Orioles: Left Fielder David Lough is ready to return from a stiff neck that sidelined him from several days. He is expected to play in a Triple-A game on Thursday and will likely play with Baltimore on Friday.
Also, outfielder Francisco Peguero will likely start the season on the disabled list with a right wrist injury. He will have to wear a brace for the next two weeks.
''It's frustrating because I can't do anything right now,'' he said.
---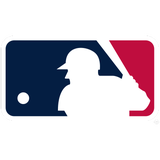 Get more from Major League Baseball
Follow your favorites to get information about games, news and more
---