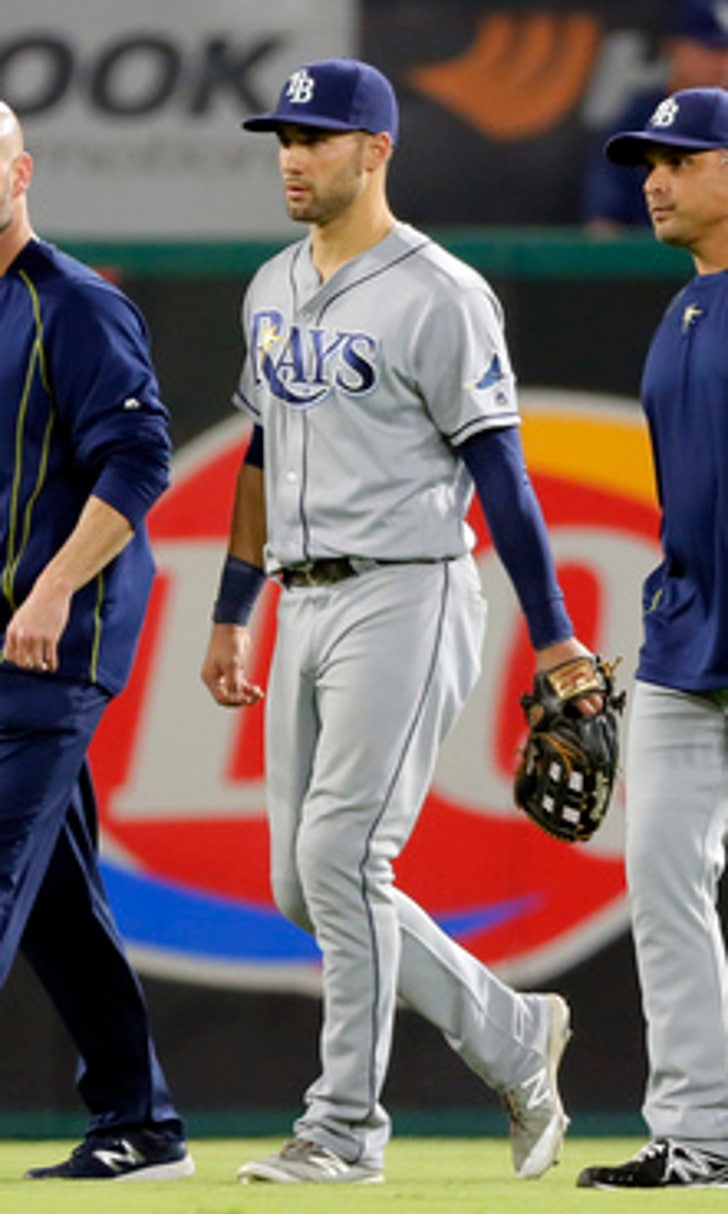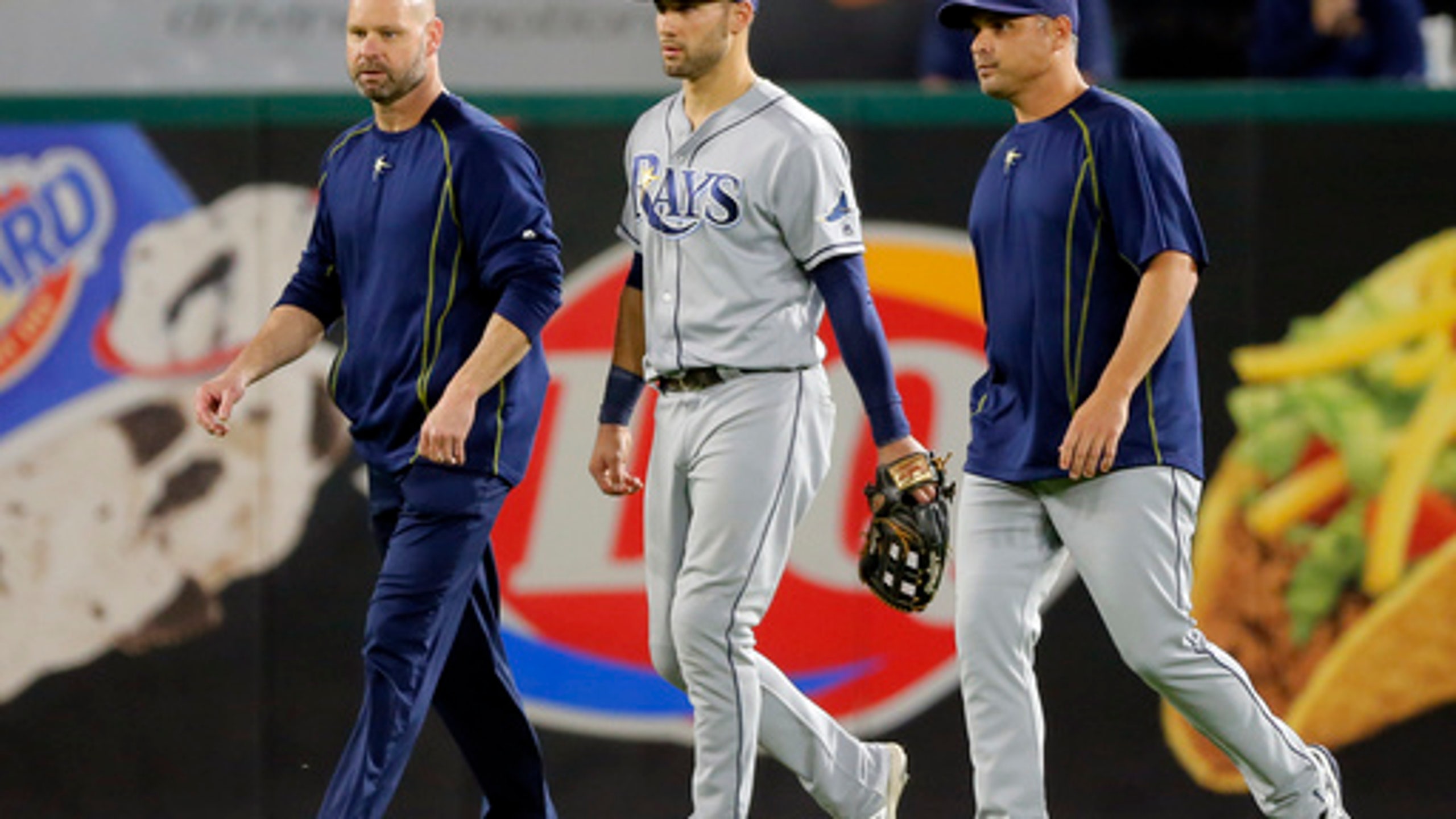 Rays feel they're better than last-place finish in AL East
BY foxsports • October 3, 2016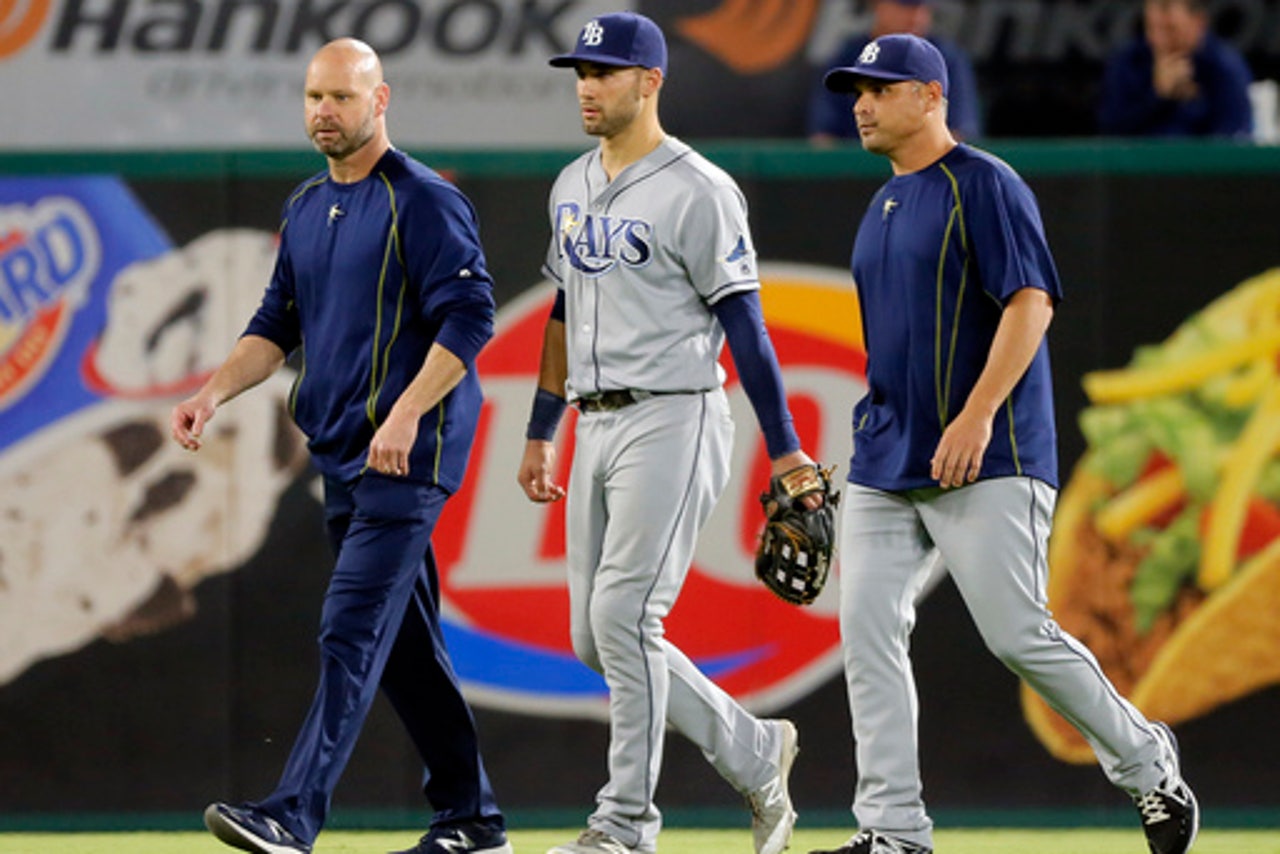 ST. PETERSBURG, Fla. (AP) The Tampa Bay Rays insist they aren't as bad as their worst finish in nearly a decade might suggest.
You have to go all the way back to 2007, when the franchise was still known as the dreadful Devil Rays, for an inferior record to this year's 68-94 mark that matched the second-worst in the majors and kept Tampa Bay in the basement of a division that sent three teams to the playoffs.
''We're not far off,'' manager Kevin Cash said. ''We all believe that.''
As strange as that might sound, considering the Rays finished 25 games behind AL East champion Boston and weren't much closer (21 games) to division co-runner-ups Toronto and Baltimore, it's not far-fetched if you accept the argument the season essentially was undermined by a stretch in which Tampa Bay dropped 22 of 25 games leading into the All-Star break.
Injuries were a factor, most notably losing center fielder Kevin Kiermaier for nearly two months. But so was inconsistent starting pitching, which was expected to be a strength, and an overworked bullpen.
One year after being a first-time All-Star, No. 1 starter Chris Archer lost 19 games. All-Star closer Alex Colome was outstanding, converting 37 of 39 save chances, but far too many games were out of reach by the late innings because the rest of the bullpen struggled to maintain leads or keep the score close.
Evan Longoria had one of his best seasons offensively, batting .273 with a career-best 36 homers and 98 RBIs. Two key offseason additions, Brad Miller and Corey Dickerson, added some much-needed power to the middle of a lineup that hit 216 homers (sixth in the majors) yet only ranked 25th in runs scored.
''In the middle of the season it got pretty dark. We've sat around and talked about it - the talent in this room is unquestionable. You look around and we're just as good as any team across the majors,'' outfielder Steven Souza Jr. said.
''We're probably missing a couple parts that hopefully next year we can fill in,'' he added, ''but there's no reason that we can't compete for the AL East next year.''
FOR THE RECORD
The 2007 Devil Rays won 66 games. The franchise became the Rays the following year, which began a stretch when Tampa Bay made the playoffs four times in six seasons. This is the third consecutive season the team has failed to reach the postseason.
LONGO'S RESURGENCE
Longoria appeared in at least 160 games for the fourth consecutive season, posting career highs for hits (173) and extra-base hits (81), in addition to home runs. He attributed some of the success to some adjustments he began making last offseason.
''I wasn't afraid to make changes that in the past I may have shied away from, whether it be stance or approach or things I had been working on in the cage,'' the third baseman said. ''For a long time I was a believer in just sticking with a routine and (hoping) that would get me back on track. Eventually it did at some point. It just took a lot longer than it did this year.''
MILLER TIME
The Rays felt Miller would add some power to the lineup, but no one projected he'd hit 30 homers and drive in 81 runs. He began the season as the everyday shortstop, but finished as the first baseman, where he'll likely remain next year.
COBB'S RETURN
RHP Alex Cobb returned in September from Tommy John surgery that sidelined him for all of 2015 and went 1-2 with an 8.59 ERA in five starts. The good news is he didn't have any setbacks health-wise.
''We're very thrilled with where he's at,'' Cash said. ''The most exciting thing is Alex is going to have a normal offseason, and come into spring training totally healthy, so we can pencil him in every five days.''
STRONG SECOND HALF
RHP Jake Odorizzi rebounded from a rough stretch heading into the All-Star break to finish 10-6 with a 3.69 ERA in 33 starts. He's another reason the Rays are confident their starting pitching should be better in 2017.
''We view him as much more than just your average starting pitcher. He's young. He's still learning what he's capable of doing,'' Cash said. ''I know the win-loss record. It is what it is. But for the innings that he goes out and provides, he keeps us in a ton of ballgames. More often than not, we're going to find a way to win ballgames for him.''
---
---