Major League Baseball
Major League Baseball
Rays 5, Marlins 1
Published
Jun. 9, 2012 5:26 a.m. ET

The game dragged on for nearly 4 hours as five Tampa Bay pitchers combined to throw 185 pitches, yet they allowed only one run.
Pretty ugly, huh?
''It wasn't an oil painting,'' Rays manager Joe Maddon said.
But it was a win. Tampa Bay wiggled out of several jams Friday night to beat the slumping Miami Marlins 5-1.
The Marlins went 0 for 8 with runners in scoring position. They are 1 for 28 in those situations during their homestand, losing all four games while totaling four runs.
''The only thing I don't see is running across the plate,'' manager Ozzie Guillen said. ''Whatever they're doing, do the opposite. We have to do better.''
Matt Joyce homered, doubled and scored three times for the Rays. He went 2 for 3 with two walks, hiking his on-base percentage to .409.
Jose Lobaton added two doubles and scored once.
''We really had to battle and grind out some at-bats, and I thought we did a great job,'' Joyce said.
Rays pitchers allowed seven hits and a season-high eight walks. They led 3-1 when former Marlin Burke Badenhop (1-1) came on in the fifth and induced a double-play grounder to end a threat.
''That's why I'm here - to get the ball on the ground,'' Badenhop said. ''It worked out pretty nice. Nice to stay ahead of them there.''
Badenhop threw 1 2-3 shutout innings. Fernando Rodney pitched a hitless ninth - the only inning in which the Marlins didn't strand a runner.
''The bullpen was fantastic,'' Maddon said. ''The star of the game: Badenhop.''
Tampa Bay starter Jeremy Hellickson gave up a career-high seven walks and threw 108 pitches in 4 1-3 innings, but he allowed only one run. The Marlins went 0 for 5 against him with runners in scoring position, and he has held batters to a .106 average with runners in scoring position this season, lowest in the majors.
''Helly had really good stuff, but the command just wasn't there with any of his pitches,'' Maddon said.
Before the game, Guillen said the demotion of outfielder Bryan Petersen to Triple-A served as a warning to several other struggling hitters, but it was more of the same for their dormant offense.
Miami loaded the bases with none out in the third but scored only one run - on a sacrifice fly by Greg Dobbs. Hellickson walked two when he loaded the bases again with two outs in the fourth, but Giancarlo Stanton flied out to end the inning.
Miami stranded 13 runners.
''We just have to keep battling,'' Jose Reyes said. ''We're going through a rough stretch, but we are better than what we're showing right now.''
Reyes had two hits. Omar Infante had three and scored the Marlins' run in the third. Ricky Nolasco (6-4) allowed three runs in six innings.
The Rays scored the game's first run in the third inning. Joyce hit a bloop double and came home when B.J. Upton singled on an 0-2 pitch.
An unexpected bunt in the fourth paid off for Tampa Bay. Lobaton doubled and with one out, Hellickson sacrificed the runner to third. Lobaton then scored on a two-out infield hit by Will Rhymes.
Maddon declined to take credit for any unconventional strategy, saying Hellickson wasn't supposed to bunt.
''He just got confused right there,'' Maddon said with a laugh.
Joyce hit his 10th homer leading off the fifth to make it 3-1. Ben Zobrist lifted his average above .200 with a run-scoring single in the seventh, and Carlos Pena followed with an RBI single.
NOTES: Hellickson has won one of his past seven starts despite allowing only 13 earned runs. ... Thank goodness for a roof: Lightning was visible through the windows beyond left field during batting practice. ... Hall of Fame football coach Don Shula threw the ceremonial first pitch to Guillen. ... Stanton committed his sixth error, the most among major league outfielders. ... Maddon described the Marlins' outfield wall as ''Dodge Challenger green circa 1970 - a very desirable color.'' As for the home run sculpture, he said, ''Somebody liked it.''
---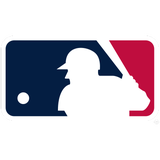 Get more from Major League Baseball
Follow your favorites to get information about games, news and more
---