Major League Baseball
Major League Baseball
Rangers pound Lester, Boston bullpen
Published
Apr. 1, 2011 1:00 a.m. ET

The Boston Red Sox are counting on Jon Lester, Carl Crawford and Daniel Bard to be among their leaders this season.
On opening day, they shared much of the blame for a 9-5 loss to the Texas Rangers.
Lester gave away a pair of early leads and Crawford was a bust in his first four at-bats for Boston, stranding runners in scoring position each time. David Ortiz bailed them out with a tying homer in the top of the eighth, but then Bard blew it by giving up four runs in the bottom of the inning.
''Nobody wants to start this way,'' said Bard, who gave up four runs on four hits while getting only two outs, producing a cartoonish 54.00 ERA. ''But I think we'll be looking back on this and laughing about it a couple of months from now.''
Lester was in no joking mood after getting roughed up in his first career opening-day start.
He took the mound leading 2-0, and his teammates put him back in front 4-2. Boston was trailing 5-4 by the time he headed for the showers.
He allowed three home runs for the first time in 125 career outings and failed to strike anyone out for just the second time. Last year, Lester led the AL with 9.7 strikeouts per nine innings.
Then again, rocky outings are no surprise from him at this time of year. The lefty was 0-2 with an 8.36 ERA in his season debut over the last three years.
Lester and Bard (0-1) both were frustrated that the Rangers smacked some of their best pitches. Lester already had seen video to support his belief that he had good location on pitches to Nelson Cruz and Mike Napoli that wound up over the fence.
Texas' other homer was by leadoff hitter Ian Kinsler in the first inning. Lester had just thrown a ball and wanted to come inside with a fastball, but left it too far over the plate.
Bard's meltdown began with a two-run double by pinch-hitter David Murphy on a ball that kicked up chalk down the left-field line.
''We were going sinker down and away,'' Bard said. ''It was on the knees, outer black. He just barely got the bat to it. Three inches to the left and that's a foul ball, and we're having a different conversation. That's baseball.''
Manager Terry Francona was similarly dismissive of Crawford's forgettable start.
The new left fielder and No. 3 batter hit a weak liner to shortstop his first time up, then struck out swinging each of his next three at-bats. The last one took only three pitches.
''That was a tough day,'' Francona said. ''There will be a lot better days. Hopefully it'll start tomorrow.''
It wasn't all bad for Boston.
New slugger Adrian Gonzalez drove in three runs, getting two-out hits in his first two at-bats. Ortiz homered off a left-handed pitcher. And leadoff hitter Jacoby Ellsbury got the offense going by reaching base in four of his five plate appearances, notching a single, double, walk and reaching on an error. He also scored twice.
''Jake had good at-bats all day,'' Francona said.
Murphy's decisive hit drove in Napoli and Yorvit Torrealba, helping make winners of the Rangers exactly five months after a Game 5 loss to San Francisco at home ended their first World Series.
Napoli and Cruz each went 2 for 3 with two runs scored. Napoli had three RBIs.
Texas starter C.J. Wilson, who won a Rangers-best 15 games last year, gave up four runs, but only two earned because of an error by center fielder Julio Borbon on a routine fly ball on the game's first batter. Wilson struck out six with two walks in 5 2-3 innings.
Darren Oliver (1-0) gave up the homer to Ortiz, but wound up getting the win.
NOTES: Boston fell to 55-55-1 in season openers. ... Gonzalez stole a base for only the second time in his career. Strangely enough, both have come with Torrealba behind the plate. Gonzalez and Torrealba were teammates last year in San Diego, and joked about it later. ... This was the third straight year Boston opened the season against the defending AL champion. The Red Sox beat the New York Yankees last year and Tampa Bay in the 2009 opener.
---
---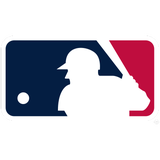 Get more from Major League Baseball
Follow your favorites to get information about games, news and more
---