Major League Baseball
Major League Baseball
Rangers Josh Hamilton skipping Home Run Derby
Published
Jun. 5, 2012 11:54 p.m. ET

Texas slugger Josh Hamilton said Tuesday he will pass on this year's All-Star Home Run Derby after being offered the chance to captain the American League team.
Hamilton likely will still be an All-Star for manager Ron Washington's AL team for the July 10 game, and Rangers teammate Yu Darvish would love to join them in Kansas City - even though the Japanese pitching star is far from ready to pronounce himself worthy in his rookie season.
''It's just not the right time,'' Hamilton said of the Derby. ''I haven't done it in the last couple years. I want to be healthy and be the best I can be for the team. I don't want to take a chance of going out and hurting anything trying to entertain folks in the (Derby). That's why I declined again.''
Ever the diplomat, Darvish isn't sure he has earned that distinction just yet.
''That's hard to say,'' Darvish said Tuesday through interpreter Joe Furukawa. ''Just looking at my numbers, it's not a bad performance. If you take away my last outing, it's good and bad. I can't say right now that I should make the All-Star team.''
Hamilton, the 2010 AL MVP who hit a record 28 clouts in the first round of the 2008 event, had 21 homers and 57 RBIs entering Texas' game at Oakland on Tuesday night.
Yankees second baseman Robinson Cano instead will serve as captain for the AL Derby team. While Hamilton said he hasn't had problems after the Home Run Derby in the past, he's not only in a contract season but is determined to do everything he can to get the Rangers their first World Series championship after near misses the past two seasons.
''No, it didn't hurt in 2008, but it takes one swing (to get hurt),'' Hamilton said. ''You've got to be smart about it. I understand that I play Major League Baseball, but I work for the Texas Rangers. I understand they need me healthy and I want to be healthy. I would love to go out and hit as many home runs as I can. I enjoy doing it. I have fun doing it, but it's not fair to go out there and do something for myself and possibly get injured.''
The 31-year-old Hamilton would be an All-Star for the fifth time in his six-year big league career.
Considering the players pick five starters and two relievers, Darvish's chances appear strong to join Hamilton and other likely Rangers selections such as Nelson Cruz.
''Yeah, why not?'' Washington said when asked whether Darvish had done enough to earn an All-Star nod. ''He's one of the top winners in the American League.''
The 25-year-old Darvish is 7-3 with a 3.21 ERA in 11 starts and 67 1-3 innings heading into his next start, Thursday afternoon against the Athletics.
But Darvish, a physical presence at 6-foot-5 and 215 pounds, has lost two of three and hasn't pitched more than 6 1-3 innings during that stretch. Darvish said his statistics and everything else must be on par to the best pitchers in baseball to be an All-Star.
''If my numbers and my approach and everything is worthy to be an All-Star, then I would be happy to,'' Darvish said.
Washington hopes to have a full cast of All-Stars at his disposal this time around. The AL - minus aces such as Justin Verlander, Felix Hernandez and CC Sabathia - lost 5-1 to the NL squad managed by Giants skipper Bruce Bochy of 2010 World Series champion San Francisco.
''What he had was all his All-Stars from the National League,'' Washington said. ''I didn't have all mine. I just want to have all my All-Stars, then I'll take my chances. I'm tired of going against the National League weak.''
---
---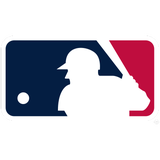 Get more from Major League Baseball
Follow your favorites to get information about games, news and more
---