Major League Baseball
Major League Baseball
Rangers get C Treanor, LHP Gonzalez in trades
Published
Aug. 31, 2011 11:04 p.m. ET

AL West-leading Texas made a pair of trades Wednesday to strengthen its roster for the stretch run, acquiring reliever Mike Gonzalez and bringing back catcher Matt Treanor.
Treanor was with the Rangers last season when they won their first AL pennant and he set a career high with 82 games played. Texas traded him to Kansas City at the end of spring training for cash, then got him back from the Royals for cash.
''We know Matt,'' general manager Jon Daniels said. ''We'll get a third catcher for September. He's just the right fit for us. He's a good fit in the clubhouse who knows our pitchers.''
Gonzalez was 2-2 with a 4.27 ERA in 49 relief appearances this season for Baltimore, which traded the Texas native to the Rangers for a player to be named.
''We weren't necessarily looking to land just any left-hander,'' Daniels said. ''It had to be the right guy, with the ability to get both lefties and righties out. We felt Mike was above the line. ... He seems to have locked in right now.''
Gonzalez has made 13 consecutive scoreless appearances since July 22, allowing only five hits over 12 1-3 innings in that span.
''Gonzo is going to be a really nice piece for Ron Washington and the Rangers. He's pitching as good as any American League reliever, left-hander, reliever period,'' Baltimore manager Buck Showalter said. ''They're catching him at a great time. He's familiar with the American League, so there should be little transition. He's obviously familiar with the state of Texas. So it's a really good situation for them.''
The Rangers also recalled right-hander Wilmer Font and placed him on the 60-day disabled list, and designated right-hander Tim Wood for assignment.
Font hasn't pitched this season after undergoing Tommy John surgery last October. Wood was acquired from Pittsburgh on Aug. 18, but had a 9.64 ERA in four relief appearances at Triple-A Round Rock since then.
Gonzalez has a 2.89 ERA in 380 career appearances for Pittsburgh (2003-06), Atlanta (2007-09) and Baltimore (2010-11).
''I'm excited. I'm going to go out there and I'm going to try to win the championship now, and especially right now that I'm feeling good,'' Gonzalez said. ''The bad part is obviously I wanted to do more here in Baltimore. ... I'm going to go to Texas and see what these guys are about over there. If they're anything like Tommy (Hunter), I'm going to be all right.''
Just before the non-waiver trade deadline last month, the Rangers got right-hander Koji Uehara from Baltimore for Hunter and infielder Chris Davis.
The deals for Gonzalez and Treanor were completed hours before the deadline for players to be eligible for the postseason roster.
Treanor spent the entire season with the Royals, batting .226 in 65 games, including a team-high 62 starts at catcher. Treanor had been on the concussion disabled list since July 31, but had since played seven games at Double-A Northwest Arkansas on an injury rehab assignment.
''He brings experience, he's been with these guys before, he brings energy,'' Washington said. ''We're happy to have him back.''
After the Rangers added catcher Yorvit Torrealba and Mike Napoli last winter, Treanor became the third catcher in spring training. Napoli also has been a designated hitter and played first base this season for Texas.
''It allows Wash some flexibility when he wants to DH one of the catchers,'' Daniels said.
---
---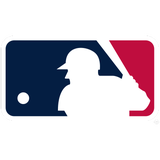 Get more from Major League Baseball
Follow your favorites to get information about games, news and more
---