Cleveland Guardians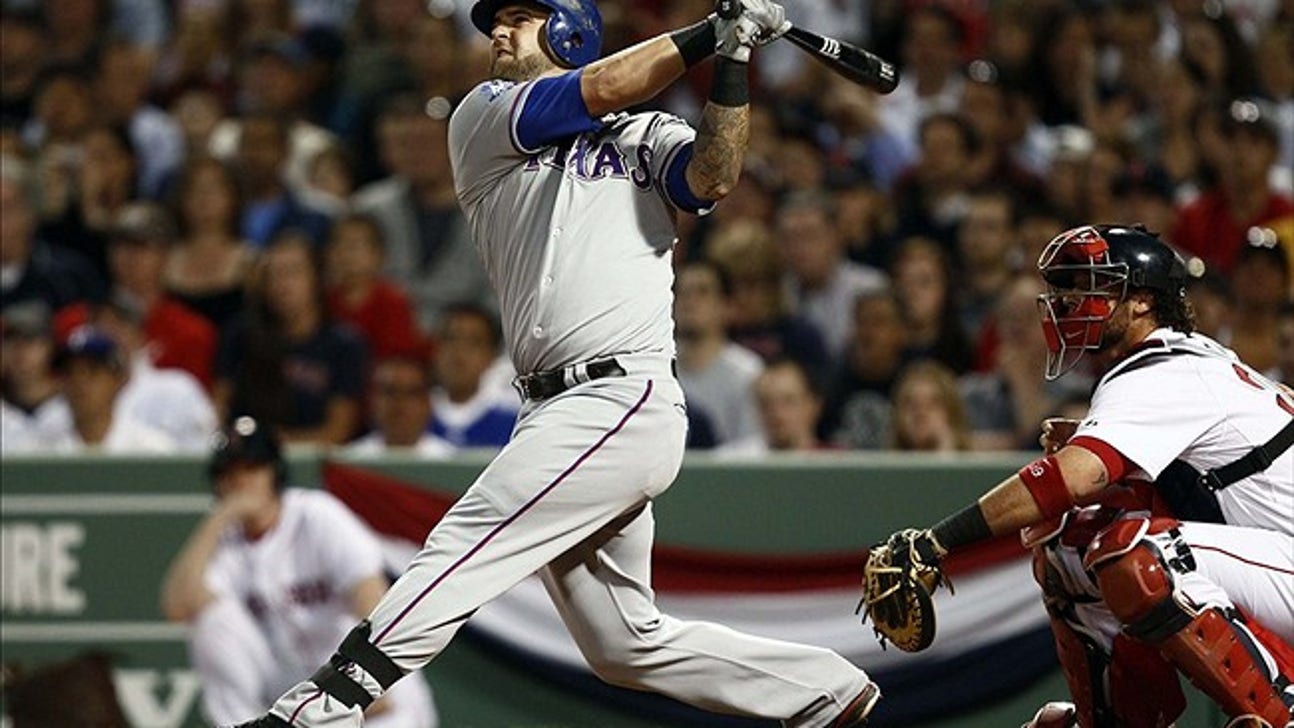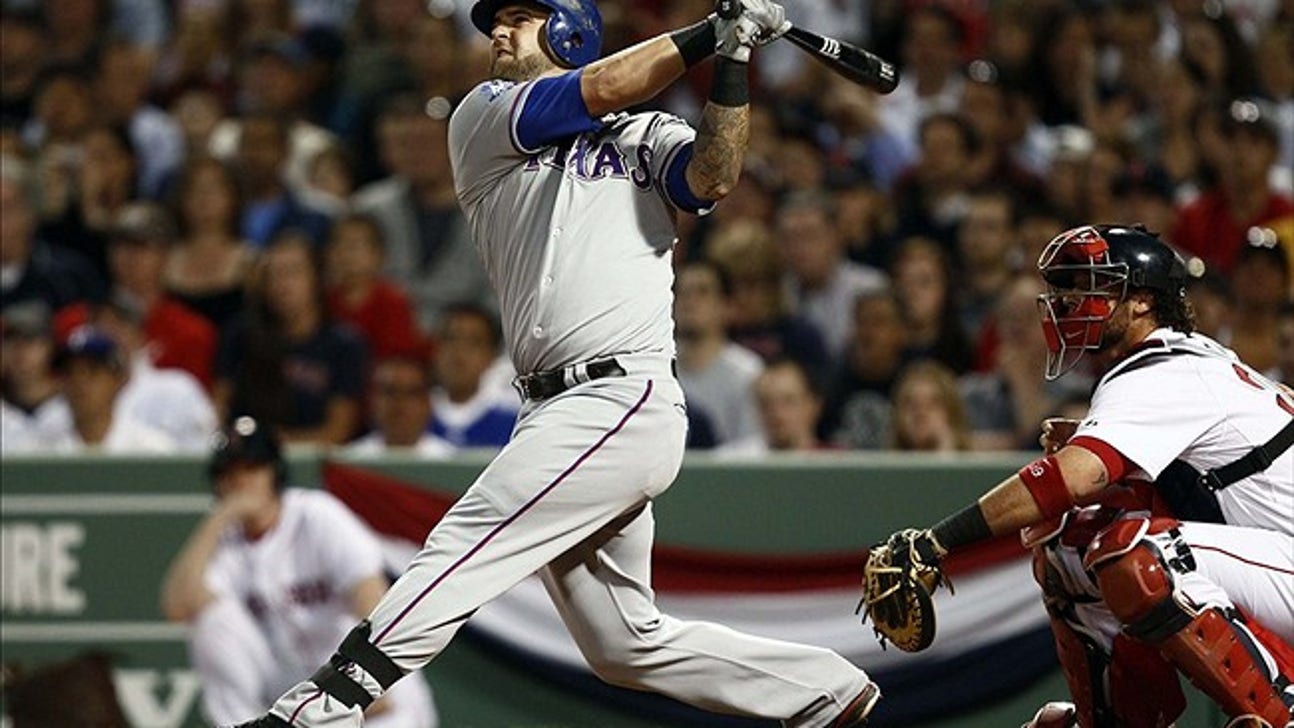 Cleveland Guardians
Rangers eyeing the returns of Mike Napoli and Josh Hamilton
Updated
Mar. 4, 2020 3:34 p.m. ET

Fansided, Travis Koch/FanSided via Call to the Pen
With Edwin Encarnacion out of the picture, the Texas Rangers must look elsewhere for additional power bats. Mike Napoli and Josh Hamilton have caught their attention.
It is difficult to figure the intentions of the Texas Rangers this offseason. They have been silent, so silent that it was assumed they were holding out for a big move. The back-to-back division champs have done little to nothing to guarantee a third consecutive contending season. Their notable signings this offseason are the uncertain cases of Andrew Cashner and Carlos Gomez. Texas watched Ian Desmond, Mitch Moreland, Carlos Beltran and Derek Holland walk away. They must do something to fill the voids left by their free agents. Former Ranger, Mike Napoli could be a start. And if you want to look outside of the box, perhaps the forgotten Josh Hamilton could play a factor.
Texas missed out on a major impact player with Edwin Encarnacion signing with the Cleveland Indians. Perhaps the "Encarnacion to Texas" rumors were more popular among fans rather than Rangers' GM Jon Daniels. Nevertheless, Texas still needs a first baseman/DH to replace Mitch Moreland/Prince Fielder.
According to MLB.com's T.R. Sullivan, there is a "strong possibility" the Rangers bring back Mike Napoli for his third stint with Texas. Talks between the Rangers and the 35-year-old slugger have intensified in the short history of the Encarnacion-less free agent market. The market is running bare and time is running out for the Rangers to sign a quality first baseman.
More from Call to the Pen
Napoli still possesses desirable power. He knocked a career high 34 home runs and drove in 101 runs last season. The Rangers' ballpark has always been very friendly to Napoli. He posted the best year of his career with the Texas Rangers in 2011. Although five years ago, it's evident Napoli would feel comfortable if back in a Texas uniform. The Rangers would expect significant power numbers from him, likely out of the 5th or 6th spot in the lineup. He is a great fit to flex in at either first base or DH.
Of course, there is additional incentive to bring Napoli to Texas. Napoli is known for his outstanding clubhouse comradery and leadership. The Rangers would hope he could provide guidance to the up and coming Joey Gallo. Gallo has unbelievable talent, however, he has struggled mightily during his brief time in the big leagues. He could clearly use some insight on plate discipline and hitting approach. Mike Napoli's 1,401 games of major league experience make him a perfect nominee for mentoring Joey Gallo.
Mike Napoli is the big fish in the sea, the Rangers need his power in their lineup. Another player worth taking a shot at is Josh Hamilton. Hamilton's rambunctious and debilitating past has caught up to him in a hurry. After his remarkable display of baseball from 2008 to 2012, playing time has become impossible for the 35-year-old. He simply cannot stay healthy, therefore, the demand for Hamilton has been minimized to a possible Spring Training invite.
The Texas Rangers are certainly interested in inviting Josh Hamilton to Spring Training. Per Sportsday-Dallas News, the Rangers' medical staff examined Hamilton this past week. The signs were encouraging enough for Jon Daniels to say that re-signing Hamilton is "possible". They can sign him to a non-risky minor league contract and hold out for the possibility of a pleasant surprise in the spring. If nothing else, it will give Hamilton the opportunity to hang out with some old friends.
The reality is Texas has very little depth on their roster, particularly in the outfield. Texas' current depth chart has Ryan Rua starting at first base (why they need Mike Napoli), however, Rua is also listed as first reserve for both corner outfield positions. The Rangers need outfield depth just as badly as they need a first baseman. If one outfielder goes down with injury, Texas is in trouble, especially with the injury riddled Shin-Soo Choo. Jurickson Profar is the next man up for practically every position on the field, he hasn't exactly been a model of health throughout his career either. Josh Hamilton is no guarantee of health or performance, but he's worth a look. Rangers' nation always has a soft spot for Hamilton, hopefully he will be a surprise this spring. If not with the Rangers, maybe for another team.
The Texas Rangers have a lot to figure out in the coming months. They have been held back by their unusually high payroll this offseason. While that is a legitimate hindrance, Texas must be able to afford at least one multi-year contract. They shed some money by letting Derek Holland walk, and they saved money by forgoing the potential contracts of Ian Desmond and Carlos Beltran. A multi-year contract to a 35-year-old Napoli is not a favorable idea, however, the Rangers are reaching the point of desperation. They need one big free agent signing. If they opt for a bat, then sign Mike Napoli. If they opt for an arm, go all in for the talented Tyson Ross. Either way, an improvement must be made.
Jon Daniels has clearly stated his intentions to aim for a championship in 2017. Texas is dealing with some roster turnover and bad luck in free agency. They are still built to contend for a division title, but as of today, they do not have the looks of a World Series contender.
---
---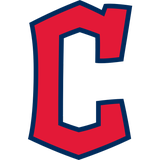 Get more from Cleveland Guardians
Follow your favorites to get information about games, news and more
---