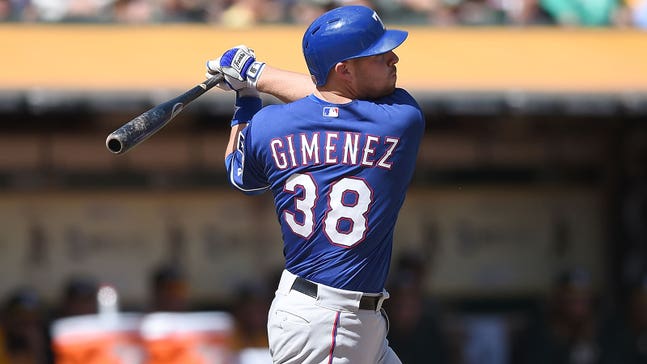 Rangers' Chris Gimenez shares horrifying story of near-decapitation
Published
Feb. 18, 2016 3:41 p.m. ET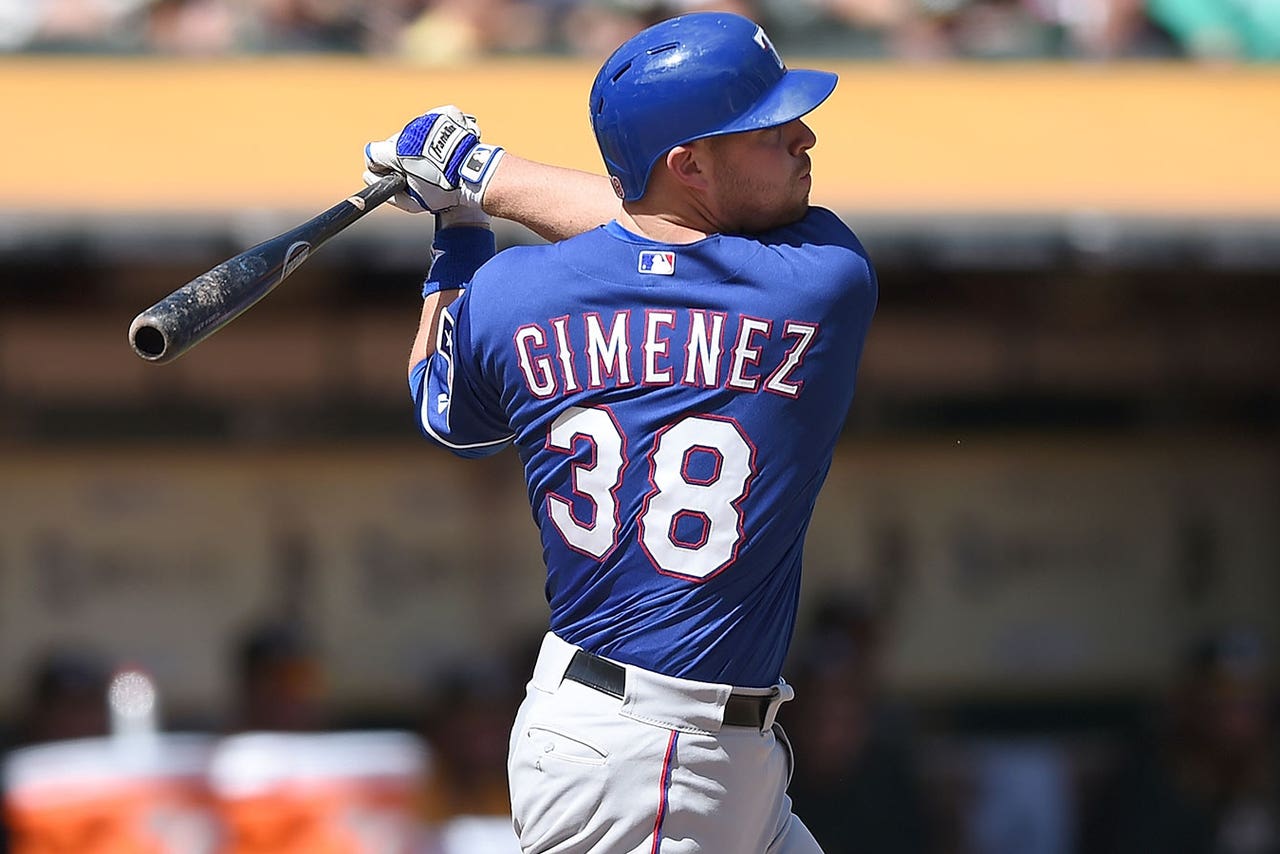 Texas Rangers catcher Chris Gimenez is even more thankful than most to report to spring training.
In fact, he's happy to be anywhere.
Gimenez shared the details of a freak accident --€" one that nearly proved fatal -- with the Reno Gazette-Journal.
A couple of weeks ago, he was stuck in traffic in Reno, Nevada, and was trying to get off the highway when a 36-pound drain grate crashed through the cab of his truck.
"It sounded like a cannon went off," Gimenez told the newspaper. "I looked to see what appears to be a yellow snow plow go by, and all of a sudden glass is flying through the cab of my truck. I just instinctually ducked. It turns out a snow plow clipped a drain grate on the ground. It blew out the grate and the asphalt that went along with it, somehow flung it 150 feet away and it went through the cab of my truck.
"I was starting to think about it, and if my truck isn't lifted, I'm done. If I'm five feet further back, I'm screwed. What if that would have been the way I would have gone out? That wouldn't have been cool."
Not cool at all.
---
---