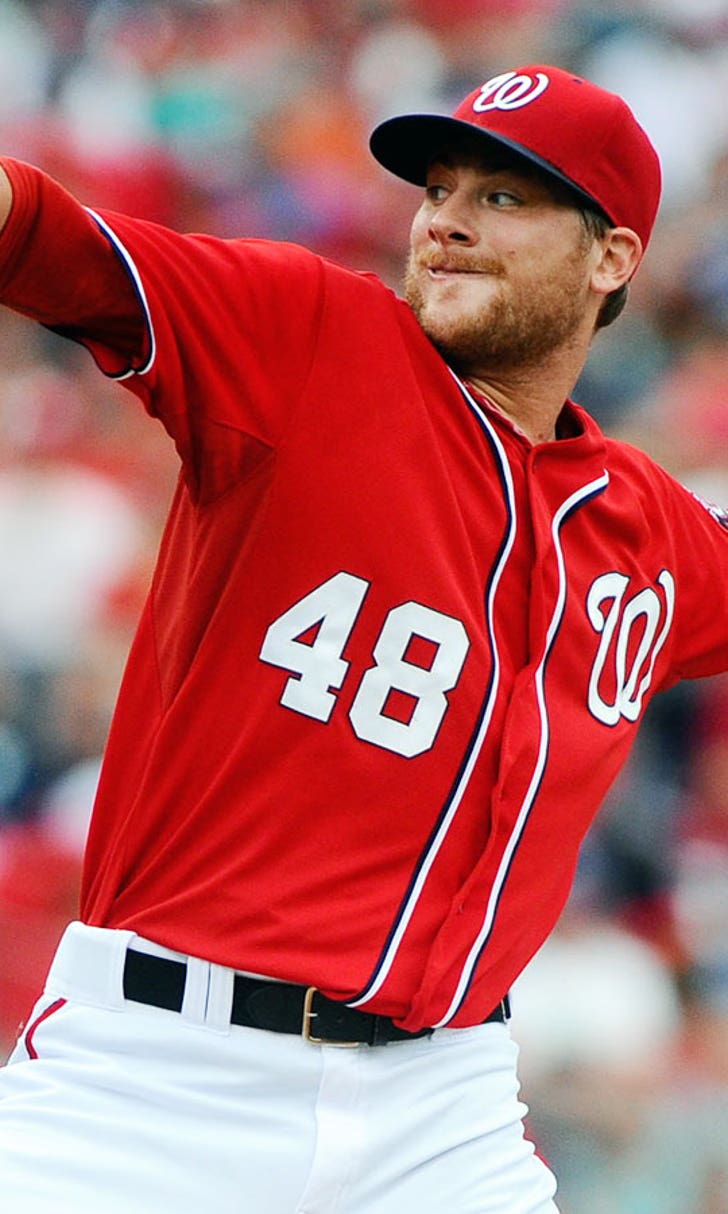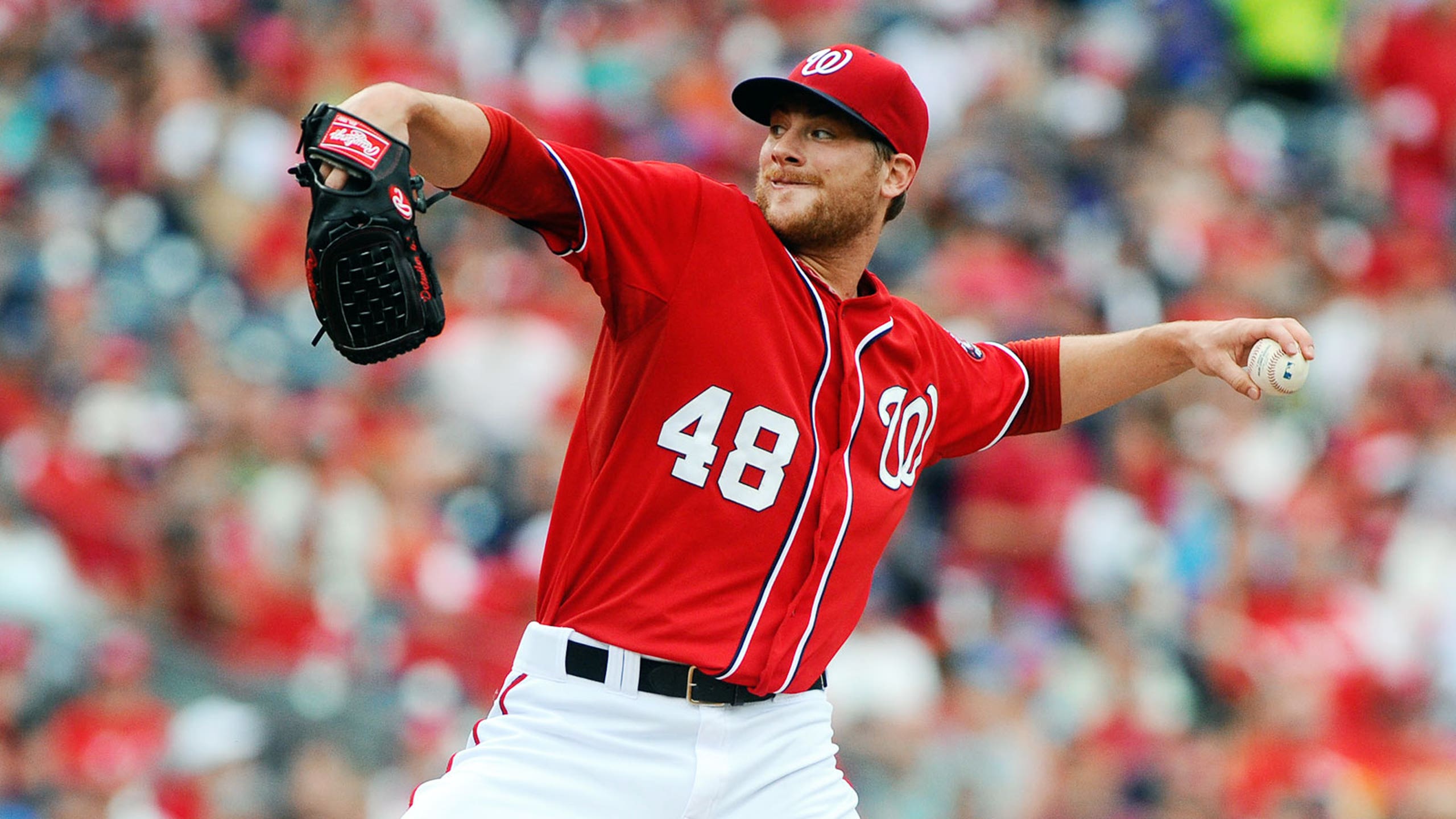 Rangers acquire Detwiler from Nationals for two prospects
BY foxsports • December 12, 2014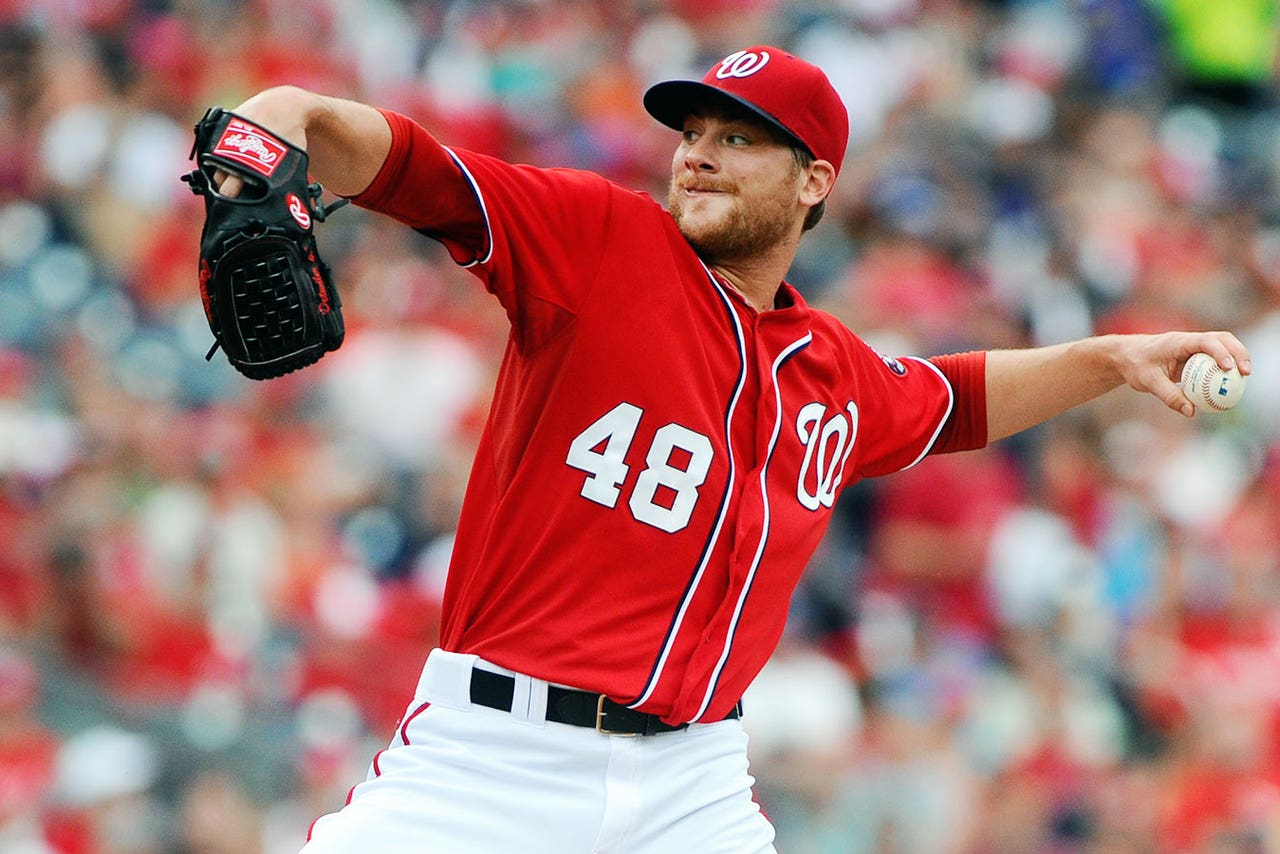 Left-hander Ross Detwiler will get his wish to start again from the Texas Rangers after he spent last season in Washington's bullpen.
Texas completed a deal Friday to acquire Detwiler from the Nationals for two minor-league prospects, infielder Chris Bostick and right-hander Abel De Los Santos.
''I don't really look at it as them giving me up. I look at it as the Rangers really wanting me, and they were willing to give up some of their prospects for me,'' Detwiler said. ''I think it's going to be a better fit for me. ... I didn't really see myself in a relieving role. I think I am a starter. I'm just ecstatic to get another chance to start somewhere.''
Detwiler was in the bullpen all last season, working mostly in long relief and going 2-3 with a 4.00 ERA in 63 innings over 47 appearances. The former first-round draft pick was left off the Nationals' postseason roster for the NL Division Series against the San Francisco Giants.
''When you've got a player that's motivated and maybe has some internal drive, internal motivation to go out there and perform, it's usually a good thing,'' Rangers general manager Jon Daniels said.
Detwiler has started 69 of his 132 major-league games, all for the Nationals after they drafted him sixth overall in 2007. His career record is 20-32 with a 3.82 ERA.
Not involved in the market for upper-tier free agents, Texas went into the offseason looking to add another experienced starter in its rotation with Yu Darvish, Derek Holland and Colby Lewis. The fifth spot will likely be left open for competition in spring training among several young pitchers in the organization, including some who have already made a number of starts in the majors for Texas.
While Daniels likes the internal options for the fifth spot, he said there will always be more conversations about adding starting depth.
''I do feel this does take the edge off a little bit in that we feel like Ross can come in and give us some innings as a starter,'' he said.
Detwiler, who is arbitration eligible and can become a free agent after next season, has been working out this offseason as he did in previous years. He doesn't expect any physical limitations with the increased innings needed to be a starter again.
His best season was 2012 when he went 10-8 with a 3.40 ERA in 33 games (27 starts). He started Game 4 of the NLDS, which Washington needed to win to avoid elimination, and allowed an unearned run over six innings against St. Louis.
The lefty was limited to 13 starts in 2013, when he went on the 15-day disabled list for a right back muscle strain and later ended the season on the 60-day DL because of a lower back strain.
Daniels said there are no concerns about those back issues. The team reviewed medical records before completing the deal that got done during this week's winter meetings in San Diego.
Bostick was at High-A Myrtle Beach last season, where he hit .251 with 11 home runs and 62 RBI in 130 games. De Los Santos pitched for Myrtle Beach and Class-A Hickory, going 5-3 with a 1.92 ERA and eight saves in 41 relief appearances combined for those two teams.
---
---