Major League Baseball
Major League Baseball
Rangers 6, Astros 2
Published
Jun. 16, 2012 5:20 a.m. ET

That extra time the Texas Rangers gave Yu Darvish after his last start made a huge difference.
Darvish was in command again, matching his major-league high with 11 strikeouts over eight innings as the AL West-leading Rangers beat the Houston Astros 6-2 on Friday night.
''This time off, which was very positive for me, I was able to kind of reset my body and be able to pitch the way I want,'' Darvish said through his translator. ''And going forward, I want to continue to have this type of production.''
After Jordan Schafer's infield single to start the sixth, Darvish (8-4) struck out eight of the last 11 batters he faced - including the side in the eighth against the heart of the Astros order.
''The early part of the game, I was very careful throwing strikes and just feeling the rhythm of the game,'' Darvish said. ''The second half, I gave it all and just went after them.''
The Japanese right-hander was given an extended break between starts after walking six and allowing six runs in 5 1-3 innings in a 7-1 loss at Oakland eight days earlier. He was 1-3 with a 6.53 ERA his previous four starts with 18 walks in 20 2-3 innings - all against teams he was facing for the second time in the majors.
Darvish walked only two against Houston. He scattered seven hits and gave up two runs while throwing 76 of his 110 pitches for strikes.
''He was aware of what was going on, how erratic he was,'' manager Ron Washington said. ''He's a very smart kid, he's been successful all his life. ... The time that he had off, that's what he worked on, commanding his fastball.''
Darvish is 6-0 with a 3.15 ERA in six starts at Rangers Ballpark. Take out the first two innings of his debut - when he allowed five runs in what wound up being an 11-5 victory over Seattle - and that home ERA dips to 2.13.
He is the only pitcher in the majors with at least three starts at home to win every one of those games.
Joe Nathan worked the ninth in a non-save situation, allowing a hit with two strikeouts.
David Murphy lined a two-run single in a five-run fifth off Jordan Lyles (1-3), when the Rangers had two popups fall for hits after an error and a hit batter started the rally.
The Rangers have won 12 of the last 16 games in the interleague series against Houston, which soon will be a division rival. The Astros are moving next season from the NL Central to the AL West, when they then face the prospect of seeing Darvish multiple times a season.
''He throws a lot of pitches, throws his breaking ball for a strike early in the count, spotted his pitches, spotted his fastball,'' Astros third baseman Chris Johnson said.
Mitch Moreland hit his 10th homer for Texas, a towering solo shot pulled into the second deck of seats in right field in the eighth.
Murphy's liner to center was the hardest-hit ball by the Rangers in their big inning.
Ian Kinsler reached on a one-out throwing error by Johnson before Elvis Andrus was hit by a pitch. The Rangers then had five consecutive singles, the first a soft liner by Michael Young that tied the game at 1. Adrian Beltre then hit a grounder out of reach of the shortstop to drive in the tiebreaking run.
''You can call that inning my fault,'' Johnson said, referring to his error before all the bloops. ''That's baseball, if guys put the bat on ball, they're going to fall in sometimes.''
Nelson Cruz hit a popup that dropped behind second base in front of a charging Schafer in center field. Murphy lined a single up the middle before Yorvit Torrealba hit a blooper that dropped near the line in shallow right.
''Although a couple of them were dunkers, in the box score, they look like line drives,'' Washington said. ''Dunkers count too.''
Houston was ahead 1-0 in the third after Jose Altuve drew a leadoff walk, stole second base and scored on a single by Jed Lowrie.
Justin Maxwell hit a two-out solo homer, his seventh of the season, on the first pitch he got in the seventh.
Lyles gave up five runs, three earned, and eight hits in 4 1-3 innings. The right-hander struck out one and walked two.
''It was really too bad, because he said he doesn't feel like the game's getting away from him,'' Astros manager Brad Mills said. ''But he was cruising along so well and throwing the ball so well, and even some of those hits really weren't stung, but they were still finding the holes.''
Notes: Darvish, who also struck out 11 May 6 at Cleveland, is the only Ranger to win his first six home starts. Only two pitchers in franchise history have won more consecutive home starts at any point in their career - Fergie Jenkins (eight in 1975) and Rick Honeycutt seven in 1983). ... Texas slugger Josh Hamilton was out after being hospitalized for dehydration caused by an intestinal virus. ... The Rangers plan to purchase the contract of RHP Justin Grimm from Double-A Frisco before Saturday's game to start his major league debut. Rookie righty Lucas Harrell (6-4) goes for the Astros.
---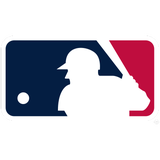 Get more from Major League Baseball
Follow your favorites to get information about games, news and more
---