Major League Baseball
Major League Baseball
Rangers 2, Phillies 0
Published
May. 22, 2011 10:42 p.m. ET

Matt Harrison joined the growing list of pitchers throwing like a Cy Young Award winner against the offensively inept Phillies.
Harrison took a five-hitter into the ninth inning and helped the Texas Rangers avoid a three-game sweep with a 2-0 win over Philadelphia on Sunday.
His stat line was hardly dazzling. Harrison (4-4) struck out three, walked three and threw 117 pitches in his longest outing of the season, finishing two outs shy of his first shutout since 2009.
Harrison was winless in his last five starts - a streak easily broken in Philadelphia.
''Everything was working for me and I was throwing strikes,'' Harrison said.
Harrison fanned Ryan Howard to open the ninth, but was lifted after he walked Ben Francisco.
Neftali Feliz got two outs for his ninth save. Mitch Moreland had an RBI double off Phillies starter Roy Oswalt and Craig Gentry added a suicide squeeze.
''The plane ride will be a lot better,'' Rangers manager Ron Washington said. ''I hope this will be a momentum swing for us.''
Both teams are expected to get a lift on Monday: Chase Utley for the Phillies, and Josh Hamilton and Nelson Cruz for the Rangers.
Two teams with loaded offenses have been hit hard by injury and underachievement. The Rangers entered batting .196 in their last five games and they have gone 11 straight games scoring four of less runs. They have one home run in the last seven games.
Texas touched Oswalt (3-2) for eight hits and broke through for a run in the sixth.
''I knew with Oswalt pitching, it would be a close game, so I wanted to give the team a chance to win,'' Harrison said. ''It's good to finally have a win. It seems like it's been two months. This is a real confidence booster for me.''
Michael Young singled to right and advanced to second on a grounder. Moreland drove the ball the opposite way off the left-field wall for a run-scoring double.
He was left there when shortstop Jimmy Rollins made a nice grab in the hole to throw out Harrison and end the inning.
The Rangers made it 2-0 in the eighth when Gentry's suicide squeeze scored Adrian Beltre, who had doubled.
Oswalt lost for the first time (10-1) at Citizens Bank Park. He was 6-0 in eight starts with the Phillies. He struck out three and walked two.
Oswalt said he couldn't change his approach when the offense is slumping.
''You've just got to hit your spots a little bit better,'' Oswalt said. ''You've got to kind of dance of between raindrops out there. You can't give up too many hits in one inning.''
Texas blew its chances to bust the game open.
The Rangers squandered runners on the corners in the fifth when Ian Kinsler grounded into a force out. They had two runners on in the seventh when Young hit into a double play.
Help is on the way.
Washington said Hamilton and Cruz should be activated off the disabled list in time for Monday's home game against the Chicago White Sox.
Both are expected to play Sunday for Triple-A Round Rock in the final game of their minor league rehab assignments.
Hamilton, last year's American League MVP, is recovering from a broken bone in his upper right arm. Cruz is rehabbing a strained right quadriceps muscle.
The Phillies are in a funk and they'll need more than Utley's return to jolt the offense.
The Phillies have not scored more than three runs in a game since May 13. They scored a combined five runs in the first two games of the series, just enough to win with Roy Halladay and Cliff Lee on the mound.
Oswalt wasn't so lucky.
In the third, Placido Polanco left two runners stranded on a dribbler up the first base line.
The Phillies had eight hits on Saturday, snapping a streak of seven straight games with six or less. The NL East leaders had five on Sunday. It was so bad that Howard tried to bunt for a hit in the ninth.
''We're going to hit, we're going to hit better,'' Phillies manager Charlie Manuel said. ''We're going to bottom out one of these days. Hopefully, it was today.''
NOTES: The Phillies dropped to 5-1 against the Rangers at Citizens Bank Park in interleague play. ... Utley will be activated off the 15-day disabled list before Monday's game against Cincinnati. The Phillies are set to put RHP Joe Blanton on the DL and recall righty Vance Worley before Monday's game. The Phillies optioned INF Pete Orr to Triple-A Lehigh Valley. ... Rangers SS Elvis Andrus has stolen 23 straight bases. ... Kinsler was hit by pitches twice.
---
---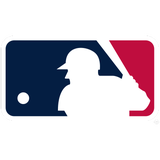 Get more from Major League Baseball
Follow your favorites to get information about games, news and more
---