Major League Baseball
Major League Baseball
Rangers 2, Blue Jays 1
Published
Aug. 18, 2012 10:47 p.m. ET

The Texas Rangers felt confident their bullpen would bail them out.
Nelson Cruz hit a two-run homer, Joe Nathan converted his team-record 22nd straight save opportunity and the Texas Rangers beat the Toronto Blue Jays 2-1 Saturday.
''We showed how good the bullpen is,'' Cruz said. ''I don't remember the last time we won 2-1. It was definitely a good game.''
Nathan broke the Rangers mark he shared with Francisco Cordero, who was successful on 21 chances in a row in 2004. Nathan, who did not speak with reporters, was the sixth pitcher of the game for Texas.
''His confidence level is just insane,'' set up man Mike Adams said of Nathan. ''He's a good fit for our bullpen. He rubs off on all of us in the right way. We just try to follow his lead and do what we can to get him the ball.''
Roy Oswalt started for Texas in place of Ryan Dempster, who missed his regular turn because of personal issues. Oswalt allowed one run and two hits in 4 2-3 innings, striking out five, walking two and balking twice in his first start since July 30.
''The first two innings he was sharp as a tack,'' Rangers manager Ron Washington said. ''You could see in the third and fourth inning that he was starting to labor a little bit because the ball started coming up and he just started missing the strike zone.''
Demoted from the rotation when Dempster was acquired from the Chicago Cubs, Oswalt wasn't pleased at being pulled one out shy of qualifying for the win.
''I've started 330 games in the big leagues, I don't think I need to prove myself,'' Oswalt said.
Robbie Ross worked 1 1-3 innings, Tanner Scheppers got an out and Michael Kirkman (1-2) escaped a bases-loaded jam in the seventh. Adams pitched the eighth and Nathan closed it out for his 24th save in 25 chances.
''The bullpen has been throwing the ball really well,'' Adams said. ''We've been keeping the boys in the game and giving us a chance to win.''
Toronto lost for the 15th time in 20 games despite limiting the AL West-leading Rangers to five hits.
''Tough ballgame,'' Blue Jays manager John Farrell said.
The Blue Jays opened the scoring in the third when Anthony Gose drew a one-out walk, stole second, moved to third on a balk and came home as Adeiny Hechavarria singled through a drawn-in infield.
A high and sunny sky played a role in Texas taking the lead in the fifth. Adrian Beltre led off with a fly ball to right that Gose lost in the sun, with the ball dropping in for a ground rule double.
''I just had a feeling something was about to happen,'' Washington said.
It was. On the very next pitch from Carlos Villanueva (6-3), Cruz hit his 19th home run.
''It was a changeup,'' Cruz said. ''I was looking for something up, something I could drive. I think it was one of the few mistakes (Villanueva) made.''
Villanueva (6-3) allowed two runs and four hits in 6 2-3 innings and lost his third straight decision.
''You can't say enough about the way Carlos continues to pitch,'' Farrell said.
The Blue Jays loaded the bases with a trio of singles in the sixth, but Ross fanned Gose to end a 10-pitch at bat and maintain the one-run lead.
Toronto threatened again in the seventh against Scheppers. Hechavarria led off with a double and Rajai Davis singled and stole second before Colby Rasmus popped out. Edwin Encarnacion was intentionally walked to load the bases, and Kirkman relieved Scheppers. Kirkman escaped the jam by getting David Cooper and Yunel Escobar to fly out.
''I can't say enough about what Kirkman did,'' Washington said. ''Those were huge outs he came in and got there, especially in the situation.''
Kirkman has not allowed a run in any of his past five outings.
Escobar argued with home plate umpire Jeff Nelson after taking his position for the top of the eighth and was ejected for the first time this season. Mike McCoy came on to play third and Hechavarria moved from third to shortstop.
NOTES: Toronto OF Jose Bautista (left wrist) took batting practice before the game and will do so again Sunday before beginning a minor league rehab assignment. Farrell said Bautista could return as soon as Aug. 24, when the Blue Jays begin a three-game series in Baltimore. ... Rangers manager Ron Washington said Dempster will start Monday at home to Baltimore. RHP Scott Feldman, LHP Derek Holland and RHP Yu Darvish will all get an extra day of rest. ... Rangers SS Elvis Andrus was held out of the starting lineup, with veteran Michael Young making just his second start of the season at shortstop. Andrus came on defensively in the ninth. ... Toronto 3B Brett Lawrie (strained right ribcage) left his minor league rehab game after one at-bat because the field was considered an injury risk, a Blue Jays representative said.
---
---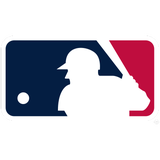 Get more from Major League Baseball
Follow your favorites to get information about games, news and more
---