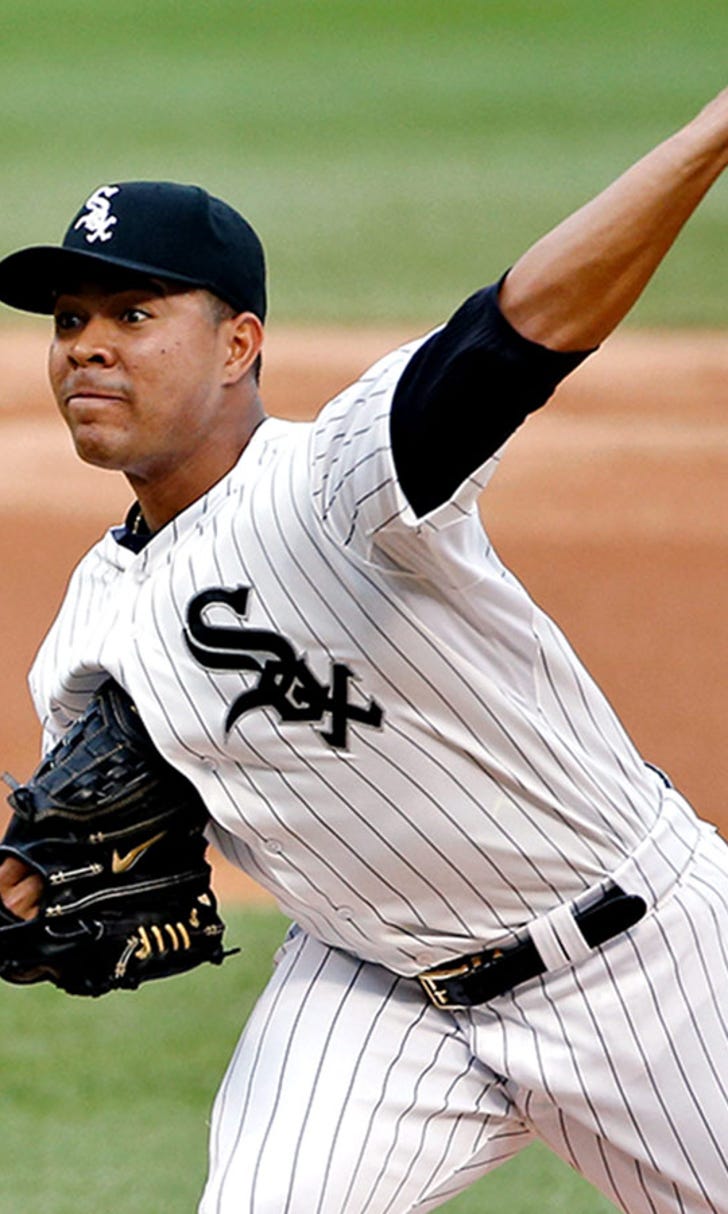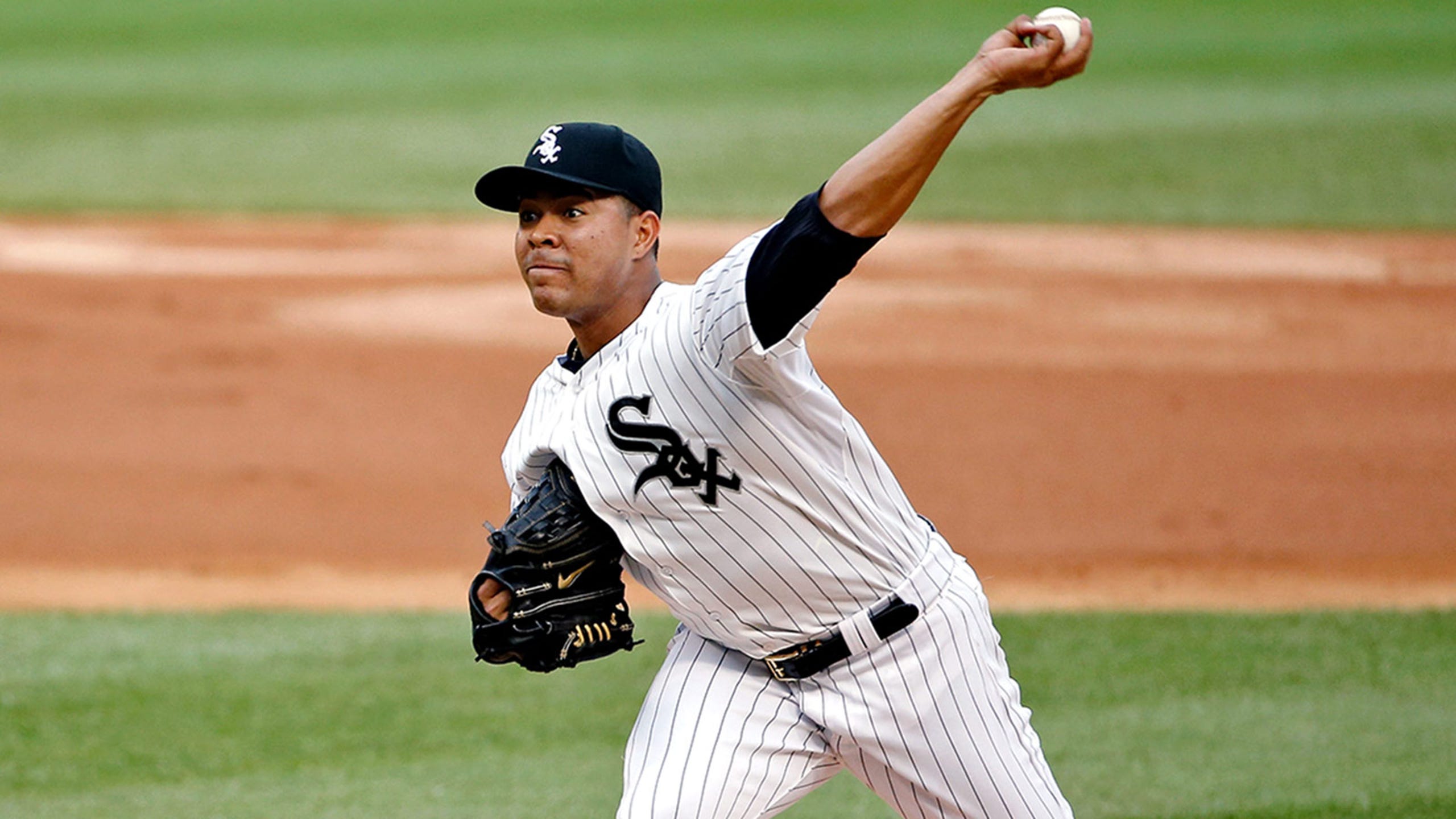 Quintana, White Sox deal Astros 7th straight defeat
BY foxsports • June 11, 2015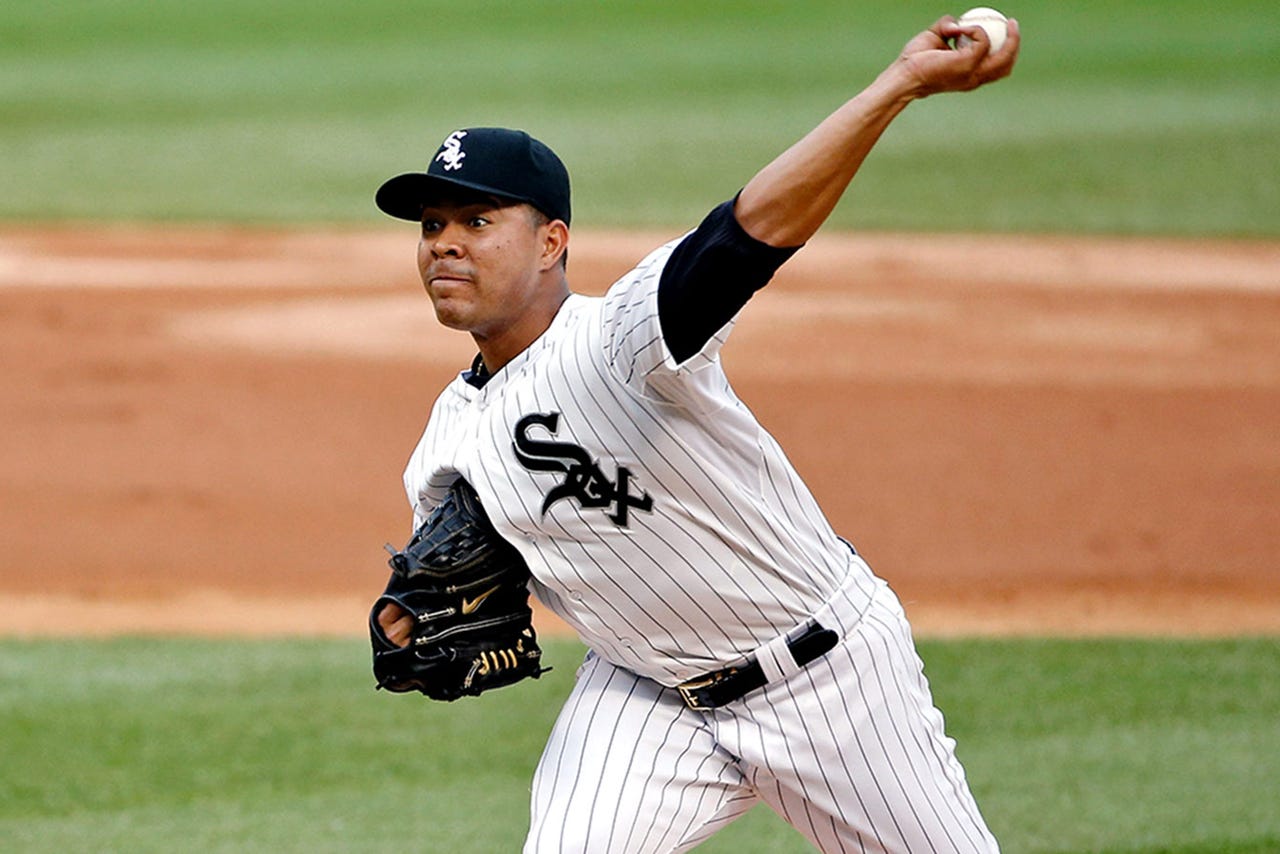 Jose Quintana usually doesn't get a lot of run support but the White Sox gave him enough on Wednesday night.
Geovany Soto hit a tiebreaking home run in the seventh inning, leading Quintana and the Chicago White Sox over Houston 4-1 and handing the Astros their seventh straight loss. Quintana (3-6) earned his first win since May 13, allowing one run and six hits in seven innings, and finally got some help from his teammates.
Entering Wednesday, Quintana was getting 2.67 runs of support per game from the Chicago offense. He got more with home runs from Soto, Jose Abreu and Adam LaRoche in completing the sweep of the Astros.
David Robertson got his 13th save in 16 tries.
Soto's home run came off Tony Sipp (2-3). Abreu added a two-run shot in the eighth off Pat Neshek.
"It feels good. Every time you wait for that," Quintana said. "But first you have to deliver a good outing and after that you wait for the support. Tonight we had a pretty good night."
The Chicago offense usually doesn't when Quintana's pitching, though the left-hander has impressed his manager and teammates with how he's dealt with so little support.
"He just comes in and puts his head down and works hard," Chicago manager Robin Ventura said.
Despite a strong night from Vincent Velasquez and five hits from George Springer, the Astros are still waiting for their work to pay off.
Springer went 5 for 5 for AL West-leading Houston and Velasquez made his major league debut, pitching three-hit ball for five scoreless innings.
Velasquez struck out five, walked four and threw 89 pitches. The 23-year-old righty exited with a 1-0 lead, but LaRoche tied the game in the sixth with his homer off Will Harris.
"I was really looking forward and I was really relaxed and I settled in just fine," Velasquez said.
Velasquez was recalled from Double-A Corpus Christi earlier Wednesday, and his debut was the second for a highly touted Houston prospect in three days, following Carlos Correa's first game Monday. Correa, who had driven in Houston's only three runs of the series before Wednesday, was 1 for 4.
Besides Springer, Houston batters did little. They had only seven hits and scored two runs or fewer for the sixth time in their seven losses.
"I thought we swung the bats better than the scoreboard indicated but it really doesn't account for much," Astros manager A.J. Hinch said.
It didn't because of Quintana, and what his teammates gave him.
"I don't know how to explain why for us it's difficult for us to produce runs when he's pitching," Abreu said through a translator, "but today we did it."
TRAINER'S ROOM
Astros: RHP Scott Feldman (right knee) has started to play catch and is starting to move around a little bit as part of a rehabilitation program after undergoing surgery for a torn medial meniscus.
White Sox: LHP Dan Jennings (neck) and RHPs Nate Jones (right elbow) and Matt Albers (right pinkie) are still on the disabled list.
UP NEXT
Astros: LHP Brett Oberholzer (0-1, 3.75) faces Seattle RHP Felix Hernandez (9-2, 2.51) on Friday in Houston. Oberholzer is 2-0 with a 1.20 ERA lifetime against Seattle.
White Sox: LHP John Danks (3-5, 5.17) faces the Rays on Friday at Tampa Bay. Danks will be coming off a rough start Saturday against the Tigers, when he gave up five runs over 4 2-3 innings.
GOOD START
Hinch realizes the hype around Correa won't die down soon as he heads into his first look at Hernandez. "All the firsts need to get out of the way before he settles in - including facing Cy Young caliber pitchers," Hinch said. Correa has also faced LHPs Chris Sale and Carlos Rodon.
FAMILY OBLIGATIONS
Ventura will miss this weekend's series against Tampa Bay to attend the college graduation of his daughter, Madison. Bench coach Mark Parent will replace Ventura, and minor-league hitting coordinator Vance Law will serve as bench coach.
---
---