Major League Baseball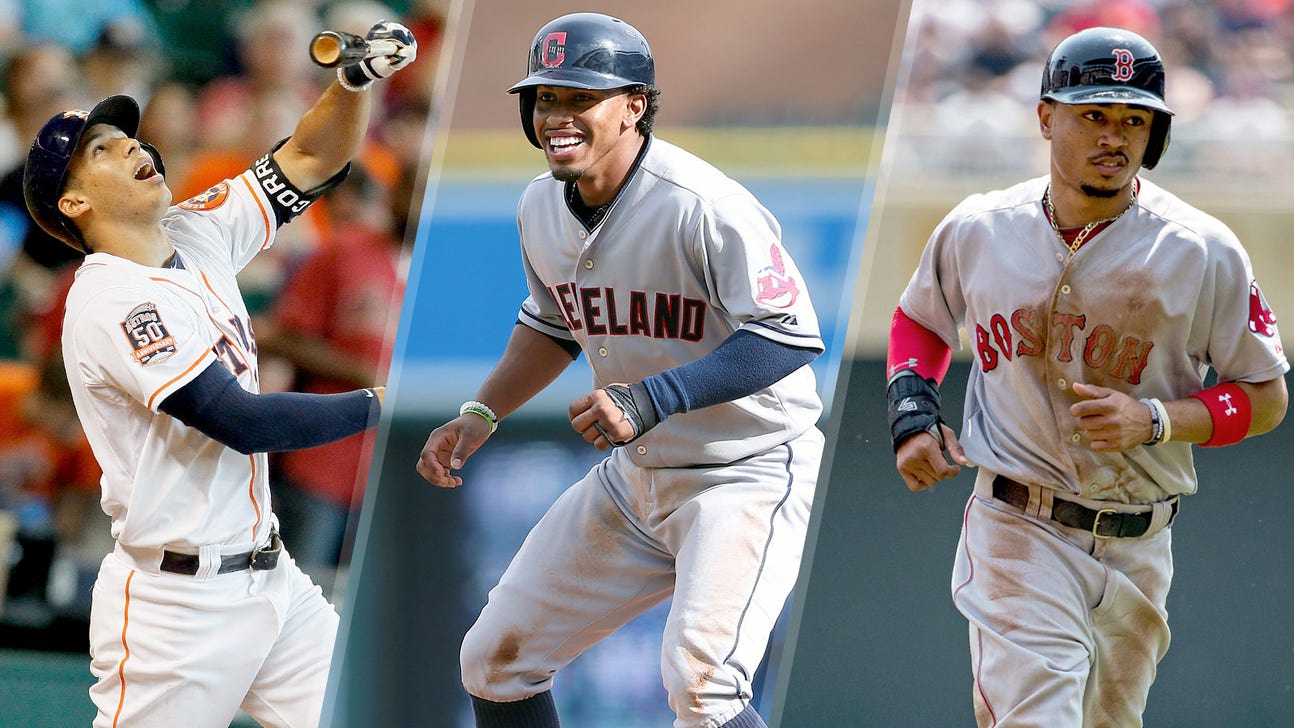 Major League Baseball
Quick promotions of top prospects are exciting -- but also risky
Published
Jun. 15, 2015 4:12 p.m. ET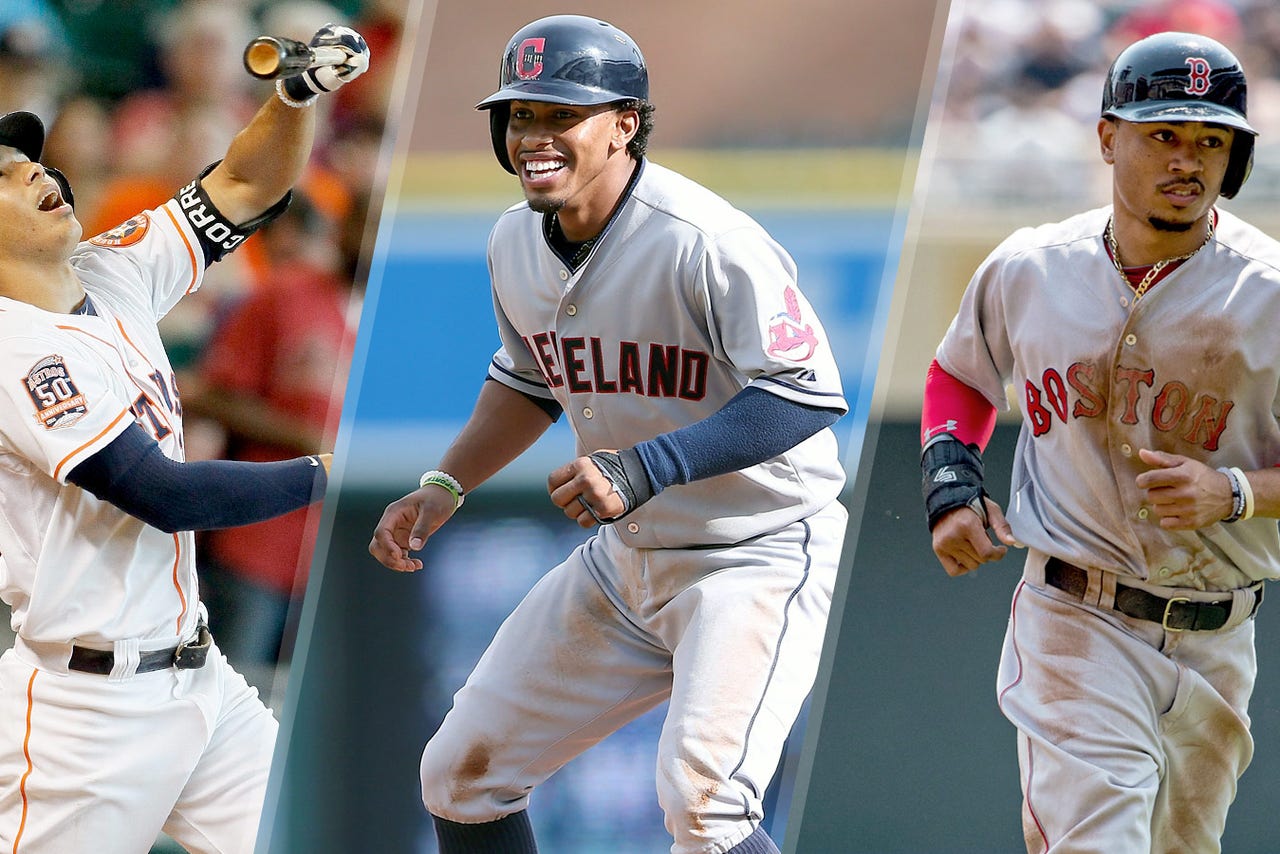 Astros phenom Carlos Correa popped up on a TV inside the Orioles clubhouse, and Adam Jones shouted, loud enough for Manny Machado to hear, "There's the real Machado."
Jones was joking, but think about what we've come to. Machado is not yet 23. Yet, the Next Big Thing comes and goes so quickly in baseball these days that the Orioles' third baseman seems almost like a has-been.
On Saturday morning, an executive noted that Brewers center fielder Carlos Gomez might be a good fit for the Twins, a perfect bridge to top prospect Byron Buxton, who is only 21. Check that! On Saturday afternoon, the Twins promoted Buxton from Double A.
And so the astonishing parade of rookies continues. Indians shortstop Francisco Lindor also got the call this weekend, and Dodgers shortstop Corey Seager figures to be next at some point soon.
It's all rather exciting for a sport in need of youthful energy, and fans are more knowledgeable about prospects than ever before. Only problem is, not all of these kids will succeed, at least not right away.
Consider the uneven development paths of three top Red Sox prospects – shortstop Xander Bogaerts, center fielder Mookie Betts and catcher Blake Swihart.
Bogaerts again looks like a potential star after a rocky 2014 season. Betts, hyped all spring (guilty!) is batting .237 with a .678 OPS. Swihart, who only is in the majors due to injuries to two other Sox catchers, also is struggling offensively.
Some with the Twins were surprised that their normally conservative organization turned to Buxton despite the team's opening in center field after Aaron Hicks went on the disabled list with a strained right forearm.
Even Buxton's manager at Double A, former major leaguer Doug Mientkiewicz, had mixed feelings about the move.
"I don't think he's completely ready," Mientkiewicz said Monday. "Well, part of me says yes, and part of me says no.
"What I tell my players is we want to cross every 't' and dot every 'i'.  We want to make sure when you get to the big leagues you stay. None of this shuffling back and forth.
"Definitely, without a question, he was ready to play defense two years ago. Offensively, it's going to come and go. He's young. It's like anybody else. It's going to take time.
"One thing about the kid -- he can handle it mentally. I hate to say this, but when there is no better alternative, why not? He's definitely better than anyone they have right now. They're looking for a spark. When he gets going, he can provide an excitement they haven't seen in a while."
Can Buxton sustain it? No one knows, not Mientkiewicz, not general manager Terry Ryan, not manager Paul Molitor. That's the thing with prospects. You hold your breath. And you find out.
"I don't mean any disrespect to the kid at all," Mientkiewicz said. "There are moments he will do well and moment he won't. Terry understands that. Molly understands that. Molly has called me at least four or five times on him. I love the kid to death. He's the best we got. Might as well throw him up there."
Buxton went 0-for-4 in his debut against the Rangers on Sunday but scored from first on Eddie Rosario's ninth-inning double to lift the Twins to a 4-3 victory.
RANGERS' GALLO: WHAT'S NEXT?
Like Buxton, Rangers third baseman Joey Gallo got his chance due to injuries – injuries to Adrian Beltre, to Ryan Rua, even to Ed Lucas at Triple A.
But what happens when Beltre returns from his sprained left thumb, possibly in three weeks?
Gallo, in his first 46 plate appearances, batted .300 with four homers, a 1.016 OPS, 16 strikeouts and six walks. A move to left field is possible – Gallo played all three outfield positions in Instructional League after last season, and the Rangers' minor-league coaches reported that he looked natural in six games in left at Double A.
But remember – Josh Hamilton is recovering from a strained left hamstring and could return in about two weeks. Once the Rangers are fully healthy, Beltre will play third, Mitch Moreland first, Prince Fielder DH, Hamilton left and Shin-Soo Choo right. All but Beltre bat left-handed; so do Gallo and the team's latest call-up, second baseman Rougned Odor.
Gallo, then, lacks an obvious spot, but the Rangers will worry about the problem when it actually becomes a problem; Hamilton, in particular, has a rather spotty medical history.
LAST WEAKNESS GONE
Mike Trout's arm was considered his weakest tool, but the defending AL MVP is throwing much better in center field this season.
The improvement, Trout said, stems from his long-toss sessions with Kole Calhoun before the first game of every series. Trout said he didn't throw nearly this much last season -- he would just practice throwing to the bases every couple of series.
Angels bench coach Dino Ebel also has worked with Trout on charging balls and trying to stop runners from going first to third.
Trout is tied for 11th among all center fielders with three defensive runs saved. Five other center fielders are at four defensive runs saved. The Rays' Kevin Kiermaier ranks first with 14.
TIGHTENING UP IN BALTIMORE
The difference in the Orioles' defense is noticeable of late. Shortstop J.J. Hardy, second baseman Ryan Flaherty and catcher Matt Wieters are back from injuries, and Nolan Reimold is a plus defender in left; manager Buck Showalter loves Reimold's speed, saying he would even take him in a 60-yard race against the Rays' Kiermaier.
Wieters, meanwhile, is invaluable in ways statistics cannot measure, adding to his appeal as a potential free agent. He not only helped right-hander Bud Norris regain his slider while the two were rehabbing at Triple A but also suggested that Norris shift to the third-base side of the rubber, an adjustment that helped the pitcher with his four-seam fastball to left-handed hitters.
Norris said he first encountered Wieters as an opponent in the old Hawaii Winter League in 2007 and sensed even then that the catcher had "a special mind of the game."
"I think he'll manage somewhere down the road," Norris said. "I'm calling it now."
The Orioles' defense, meanwhile, will get better still once second baseman Jonathan Schoop returns from a torn PCL in his right knee; he could begin a rehab assignment in a week or so. Showalter maintains that Schoop turns the double play better than any second baseman in the AL.
The O's are tied for third in the AL in defensive runs saved.
FOR DAVIS, REGRET LINGERS
Players do not always express sincere remorse for their missteps, but Orioles first baseman Chris Davis still hasn't gotten over his 25-game suspension for Adderall that forced him to miss the playoffs last season.
Davis said he always looks back and wonders, "What was I thinking?" He wanted to improve his play, wanted to help his teammates, but it turned out that he did nothing of the sort. Fans will approach him from time to time, telling him how much they enjoyed the postseason – and forgetting that Davis did not participate.
"It still stings a little bit. It should. It was a self-inflicted wound," Davis said.
Davis has a therapeutic-use exemption this season for Vyvanse, a different form of stimulant for attention-deficit disorder.
ALL IN A NAME
Chasen Shreve, a rookie left-handed reliever with the Yankees, is fully aware that his first name is rather unusual.
In fact, Shreve recently asked his parents why they gave him the name when they came from their home in Las Vegas to visit him while the Yankees were in Seattle.
It wasn't the first time he had posed the question. But this time Shreve asked, why not name me Chase? Or Jason?
His mother replied, "I hate the name Chase." That was the extent of the explanation, other than this: Every first name on Shreve's mother's side of the family starts with a "C."
NATS' NEXT SHORTSTOP – ESPINOSA?
The player to be named sooner, shortstop Trea Turner, finally joined the Nationals on Sunday, six months after he was part of a three-team trade. The Padres couldn't officially part with Turner until a year after they drafted him, a rule that since has been changed.
Turner, who was batting .322 with an .856 OPS in the Double A Texas League, still looms as the Nationals' shortstop of the future. But the once-forgotten Danny Espinosa is an intriguing bridge, at the very least.
Espinosa has been perhaps the second-most valuable Nats position player after Bryce Harper, filling in at five positions and producing an .800 OPS. He is a natural shortstop and better defender than Ian Desmond, who will be a free agent at the end of the season.
CONGER FOR YOU, PEREZ FOR ME
There is an interesting back story to how an exchange of catchers between the Astros and Angels came together last Nov. 5.
Astros GM Jeff Luhnow had long coveted Hank Conger due to his pitch-framing ability. Angels GM Jerry Dipoto, meanwhile, had liked Carlos Perez going back to when he was an executive with the Diamondbacks and Perez was a minor leaguer with the Blue Jays.
The trade essentially was Conger for pitching prospect Nick Tropeano, but Dipoto told Luhnow he also needed a backup catcher, and that's how the Angels landed Perez.
Dipoto said six teams called him the next day asking if he would flip Perez and that as the offseason progressed, the catcher turned out to be the team's most asked-about player in trades.
Perez is now splitting time behind the plate with Chris Iannetta. Tropeano, meanwhile, is on the disabled list with rotator-cuff tendinitis at Triple A.
Feliz, earning $4.125 million, could be a late-inning solution for the Rangers. Other teams, however, are interested in him, according to major-league sources; a trade is not out of the question.
* Could the Brewers' Aramis Ramirez make sense for the Twins, who remain last in the American League in OPS from the DH position? Possibly, if he gets hot – Ramirez is batting only .218 with a .655 OPS.
Another available DH type, the Phillies' Ryan Howard, is in a serious slump, batting only .150 with a .444 OPS, 18 strikeouts and two walks in his last 62 plate appearances.
* And finally, Orioles center fielder Adam Jones said that his mother, Andrea Bradley, requires him to answer all of his fan mail; he brings it all home at the end of the season and gets to work.
Jones' mother tells him she makes him sign everything to keep him humble. Answering a season's worth of fan mail sounds terribly time-consuming, but Jones said, "What else do I have to do during the off-season?"
---
---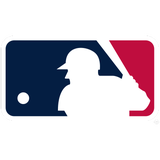 Get more from Major League Baseball
Follow your favorites to get information about games, news and more
---