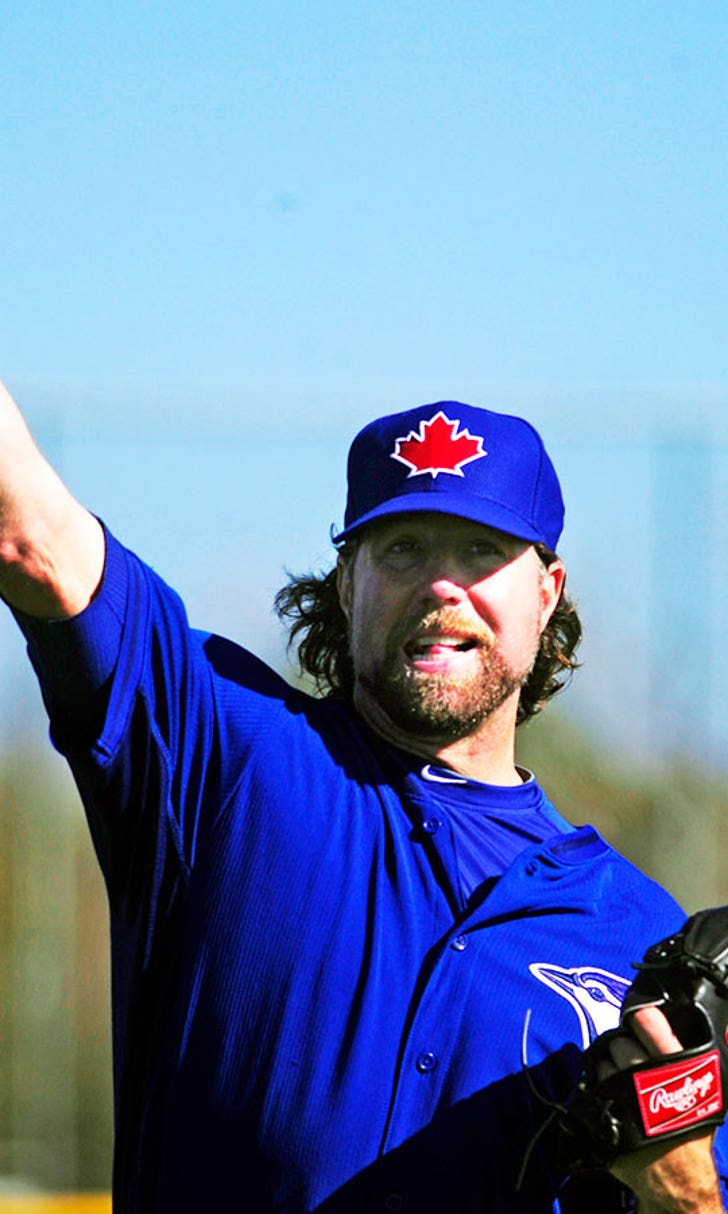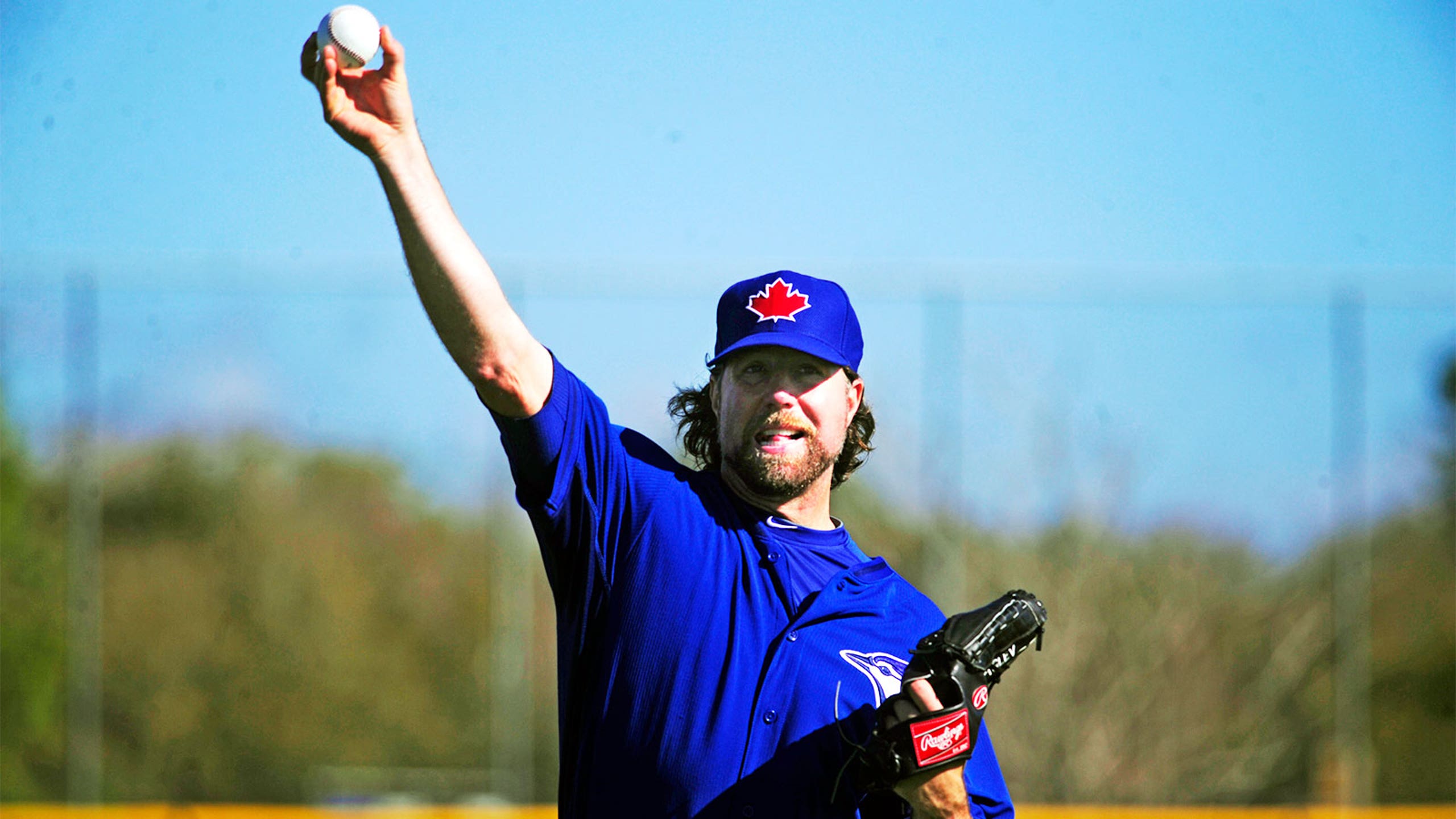 Questions about Jays' rotation won't be answered right away
BY Ken Rosenthal • February 22, 2014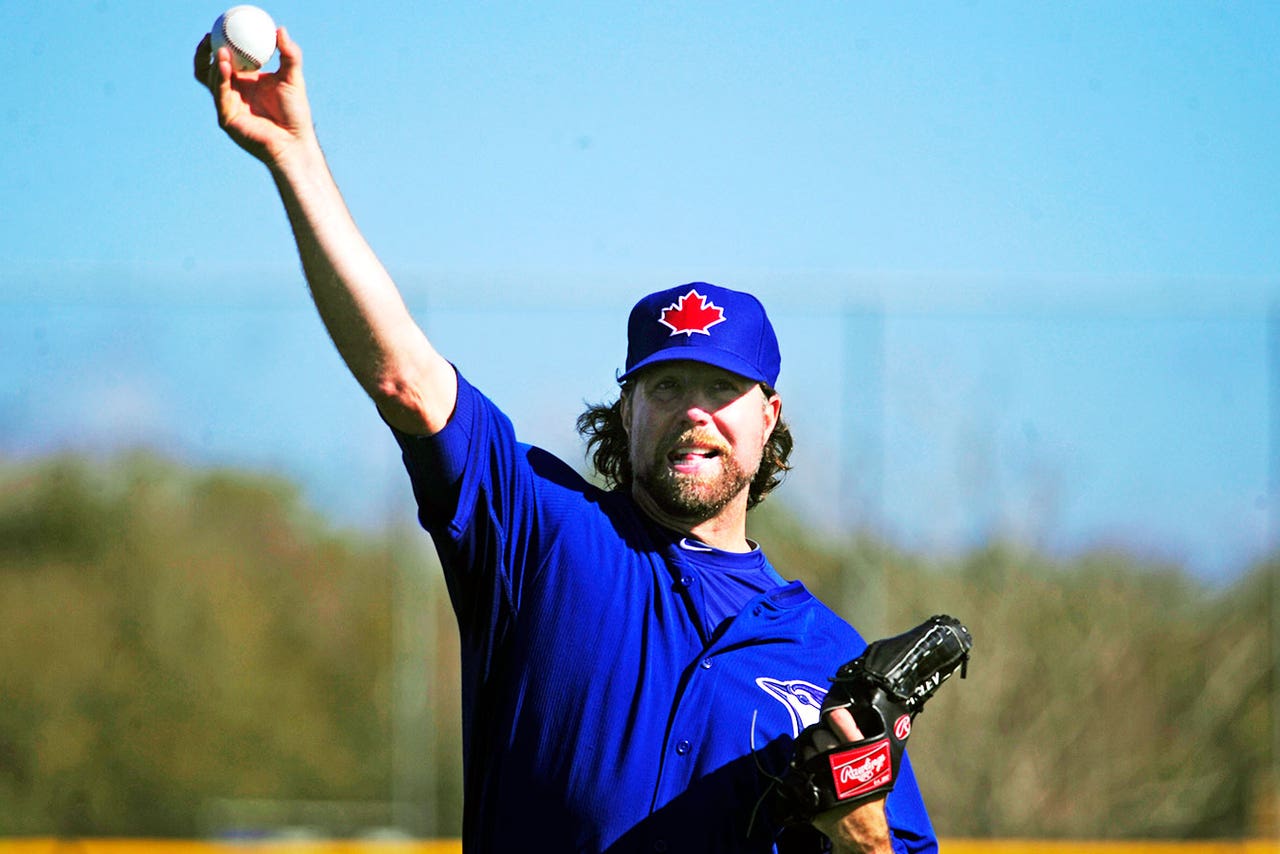 The question, as always, comes down to evaluation.
Maybe the Blue Jays were smart to avoid Ubaldo Jimenez and, to this point, Ervin Santana. Maybe youngsters such as Drew Hutchison, Kyle Drabek and Marcus Stroman will emerge, and the Jays' questionable rotation will turn into a strength.
Heck, the Jays still could sign Santana if his price falls far enough — say, to the Nelson Cruz, one-year, $8 million level. But this week, general manager Alex Anthopoulos told ESPN.com he was "comfortable" with the team's internal options.
Really?
Anthopoulos did not sound comfortable last September, when he called the Jays' rotation "the most glaring hole on this team and the most glaring area we need to address."
He did not act comfortable when, according to major-league sources, he explored trades for David Price, Derek Holland and Brett Anderson this offseason (Anderson did not pass the Jays' physical, and the Athletics later traded him to the Rockies.)
As recently as late January, Anthopoulos referenced four starters who were still free agents — Santana, Jimenez, Bronson Arroyo and A.J. Burnett — and said that they could "all be a significant improvement" for the Jays.
Well, Santana is the only one still on the market, and he could go to the Mariners, the injury-depleted Rangers or some other club. At that point, the Jays seemingly would have little choice but to rely on returning starters R.A. Dickey, Mark Buehrle, Brandon Morrow, J.A. Happ and one of the youngsters.
In fairness, the Jays' outlook is brighter than it was early in the offseason, when they were not sure Morrow would recover as well as he has from an entrapped radial nerve in his right forearm. Drabek and Hutchison have continued to progress from their respective Tommy John surgeries in 2012. Both Hutchison and Stroman, the game's No. 55 prospect according to Baseball America, excelled in the Arizona Fall League.
Still, this is a team that won only 74 games last season, a team that finished next-to-last in the American League with a 4.81 rotation ERA, a team that figured to make a bigger acquisition than free-agent catcher Dioner Navarro this winter.
Consider the Jays' AL East competition:
The Yankees spent nearly a half-billion dollars on improvements. The defending World Series champion Red Sox made strategic upgrades. The Rays went all-in by their modest standards, and the Orioles just signed Jimenez and Cruz for $58 million combined, a relative bargain.
Which doesn't mean the Orioles are right on Jimenez and the Jays are wrong; Jimenez's warts include his delivery, walk rate and declining velocity. The two clubs, though, are taking markedly different approaches from similar positions. Both are operating within a narrow window in which to contend.
The Orioles could lose first baseman Chris Davis and catcher Matt Wieters after two more seasons. Jays right fielder Jose Bautista and first baseman Edwin Encarnacion are under club control for three more years, but both are in their early 30s and soon could decline.
Yet the Jays have been as passive this offseason as they were aggressive in the last one, when they parted with a number of highly regarded prospects to acquire Dickey from the Mets and Buerhle and right-hander Josh Johnson from the Marlins, along with shortstop Jose Reyes and others.
Such moves were necessary in the Jays' view, given the depleted state of their rotation. It would have been difficult for them to trade premium young talent again — unless, of course, they could have acquired Price, a move that was unlikely within their own division.
Free agency, though, figured to be a different story.
The Jays had — and still have — tremendous leverage in the open market, sitting on not one but two protected first-round picks. The highest selection they would lose for signing a compensation free agent is No. 49 overall.
Burnett and Arroyo, two non-comp free agents, wanted no part of the AL East. The Jays clearly did not want to get locked into Jimenez, fearing he could turn into this year's Edwin Jackson.
Which leaves Santana, whose fly-ball tendencies and right elbow partial UCL tear concern many clubs, even though he has not been on the disabled list since July 2009. Anthopoulos might simply be waiting for Santana's price to drop to a level he deems acceptable. Heck, even if Santana goes somewhere else, the Jays are not necessarily doomed.
Little was expected from the Indians' rotation last season, but Scott Kazmir had a strong comeback, Corey Kluber and Danny Salazar made unexpected contributions and Jimenez got hot in the second half. Seemingly out of nowhere, the Indians reached the postseason.
If you want to be optimistic about the Jays, you can point to Dickey's 3.56 ERA after the All-Star Game, the expectation that Morrow will make more than 10 starts and the possibility one or more of the younger pitchers could turn into the Jays' version of Kluber or Salazar.
Alas, that's not the way Anthopoulos was talking last September. That's not the rationale he used in seeking upgrades this offseason. That's only his position now that he has exhausted virtually all of the trade possibilities and still finds the free-agent choices unappealing.
The question, as always, comes down to evaluation. Anthopoulos' decisions easily could be proven correct. But right now, as he ponders his rotation, it's difficult to imagine that he is truly comfortable.
---
---