Major League Baseball
Major League Baseball
Questions abound for defending champs
Published
Jan. 17, 2012 12:00 a.m. ET

You want intrigue? Summer-long drama that'll take you right to October's doorstep? The Cardinals are here to oblige. The defending world champs have so many unanswered questions they're already the industry's most irresistible (and unpredictable) commodity in 2012.
Obviously, the Marlins and Angels have spent more this winter; both have drastically remade their profiles. The Reds, meanwhile, have moved rapidly to take advantage of what they consider a wide-open Central Division. The Rangers have finally plucked Yu Darvish (and may or may not take a run at Prince Fielder, too) And the Yankees proved they still have the capability of thunderous eleventh-hour transactions.
But none of these teams can match the Cardinals' miracle finish from 2011. The Redbirds demonstrated nothing is impossible — rival executives cite their run from a 10 1/2-game deficit as proof that success isn't about money, it's about three good weeks in October. And that drives the $200 million Yankees crazy.
Then again, this isn't the same Cardinals roster that took down the Rangers. Since Game 7, they've lost the major leagues' best hitter (Albert Pujols), the best manager (Tony La Russa) and the best pitching coach (Dave Duncan). Everything looks and feels different in St. Louis, which makes it hard to say the Cardinals are the favorites to win a second consecutive pennant.
In fact, several questions have to be answered in the affirmative for them to even hold off the Reds. Here are the top five.
Can Carlos Beltran stay healthy?
Nothing would undermine the Cardinals more than to lose Beltran to another knee injury. The very premise of repeating as champs is built upon Beltran's durability, which is no small leap of faith.
Beltran will be asked to complement Jon Jay in centerfield, although he prefers right as a way to stay off the disabled list. It's a concern that'll accompany the veteran outfielder for the remainder of his career.
It's true Beltran was healthy in 2011; remarkably so, playing in 142 games for the Mets and Giants. But there's a history of knee trouble and corrective surgery on the docket, which is why his future seemed to be in the American League.
But that was before the Cardinals lost Pujols, and their need for another run-producer became critical. Beltran figures to bat second, ahead of Matt Holliday and Lance Berkman. It's a formidable alignment, even if it's a rung below the intimidation-factor Pujols provided.
But that's assuming Beltran, who'll be 35 in April, can handle another summer of wear and tear. Remember, he's just two seasons removed from his last surgery, an arthroscopic procedure to clean out loose bodies in his right knee. One American League exec that briefly considered signing Beltran this winter said: "We loved his bat, but his knee, that's what scared us off. We just didn't trust it."
Can the Cardinals replace Pujols?
The question has already been answered, at least to the extent that Beltran contributes. Everyone is familiar with his fine resume, particularly as a switch-hitter with home run power from both sides. But replacing Pujols is more than just driving in runs.
It's about becoming the lineup's anchor, as well as a guardian of the franchise. It's still hard to believe Pujols is gone; the fans will be reminded of the failed contract negotiation every time Beltran steps to the plate.
Beltran is a quiet, self-contained athlete, who exudes grace more so than fiery intensity. That's what the Cardinals will be looking for — that asset pitchers are afraid of in one-run ball games. Will it be Beltran, or Holliday or Berkman? Or none of the above?
Will Adam Wainwright be the same pitcher after surgery?
The team's optimists consider it a moot point, since the Cardinals won the World Series without Wainwright in 2011. Using that logic, anything he gives them in 2012 will be a bonus.
That, of course, isn't entirely true, as the rotation will need to replace Edwin Jackson's 12 wins. Wainwright, who was a 20-game winner in 2010, figures to be that guy, as long as he's fully recovered from Tommy John surgery.
The good news is that Wainwright is barely in his prime; he'll be entering his age-29 season and has already proved he has the skills to dominate. And, more and more, pitchers are emerging from Tommy John surgery throwing harder than ever, which is an uplifting thought for the Cardinals, considering Wainwright won 39 games in two seasons before blowing out the ligaments in his right elbow.
How much will Dave Duncan be missed?
Losing a pitching coach of Duncan's stature would be a setback to any team. But the circumstances that led to Duncan's leave of absence were particularly traumatic; his wife, Jeanine, is suffering from brain cancer.
The Cardinals don't expect Duncan to return to his job, and will eventually have to find a permanent replacement. For now, they've promoted Derek Lilliquist to fill the void. Good luck: Duncan's legacy was that of a miracle-worker. He was able to recalibrate previously mediocre pitchers and turn them into stars, most notably Chris Carpenter.
Before coming to St. Louis, Carpenter was in the middle of a non-descript career with the Blue Jays, posting a 49-50 record with an ERA that was never lower than 4.09. But under Duncan's tutelage, Carpenter had a 95-42 record, including a Cy Young award in 2005.
Can a rookie manager replace a legend?
Well, of course not, no one believes Mike Matheny can possibly clone La Russa. Then again, no one expects him to. It would be wrong, in fact, for Matheny to even try to act like his predecessor. What he'll need to do is find a different voice, a different identity and establish a new presence in the clubhouse.
Whether Matheny intends to relate to the Cardinals as a former player, or as a new-age sabremetrician, or as a stickler for rules and discipline like, say, Buck Showalter or Joe Girardi — that'll be his decision. But make no mistake, the players will be watching Matheny, who has no prior managerial experience at any level, wondering if he's got the genes for this job.
---
---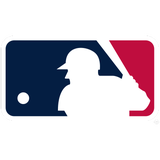 Get more from Major League Baseball
Follow your favorites to get information about games, news and more
---