Major League Baseball
Major League Baseball
Pujols, Hunter almost fought in 2012?
Published
Aug. 24, 2013 1:00 a.m. ET

A story from Scott Miller, senior baseball columnist for CBSSports.com, includes the phrase "restrained from punching out $240 million man Albert Pujols," so you'll want to give it a look.
Here's the tale of the tape:
Albert Pujols — 33 years old, 6-foot-3, 230 pounds, righty.
Torii Hunter — 38 years old, 6-2, 225, righty.
Miller reported that the 2012 Angels clubhouse had grown tense because the club was losing too much. So last August the players thought they could solve the problem with the proverbial team meeting.
Usually fans never hear about a team meeting if it didn't work. Typically, when clubs rebound from a low point, the players credit a secret meeting that happened weeks earlier. But this is the rare unsuccessful closed-door session that becomes public.
The turmoil all started on Aug. 17 of last season when the Angels suffered a 12-3 loss to the Tampa Bay Rays. Starter Jered Weaver was rocked for nine earned runs in three innings, but he apparently upset some of his teammates when he flailed his arms up in disgust after an infielder failed to make a diving catch of a groundball.
The next night starter C.J. Wilson yielded seven earned runs before the fifth inning in a 10-8 defeat to the Rays. And he seemingly also rattled some Angels players when he supposedly chirped from the dugout, doling out hitting advice to his teammates.
The report says that's when Hunter told Wilson — in the dugout — to shut his trap.
After the game, veteran reliever LaTroy Hawkins called for the players-only meeting. Pujols, who wanted coaches in there, too, wound up talking a lot, criticizing Weaver for Friday night's outburst and criticizing Hunter for Saturday's dugout confrontation with Wilson. Pujols wasn't aware that Wilson and Hunter had talked it out and resolved their situation.
Anyway, here's some the key essentials from the meeting, as reported by CBSSports.com's Miller:
"Albert, you'd better get your facts straight," Hunter said from across the room.
Hunter called Pujols a bad teammate and accused the three-time NL MVP of pouting too much when he didn't get a hit . . . even when the Angels won.
"Shut up, Torii," Pujols said.
Hunter charged Pujols and was restrained by Hawkins and Vernon Wells. There's no telling what Hunter would have done to Pujols had Hawkins and Wells not intervened. Back in his Minnesota Twins days, Hunter punched teammate Justin Morneau during a similar argument.
The Angels meeting apparently proceeded, but tensely, and Hunter had to be held back a second time from reaching Pujols, who supposedly had no intentions of a fight.
Well, the Angels finished 89-73 last season, but that was only good enough for third place in the AL West. Hunter left town in the offseason, signing a two-year deal with the Detroit Tigers, who look like a lock for the 2013 playoffs.
Meanwhile, even with the addition of Josh Hamilton — who hasn't played up to par (.231 average, 19 homers, 60 RBI) — the Angels were 15 games under .500 and in fourth place in the division entering Saturday. Pujols is out for the year with an injury (plantar fasciitis).
The troubles in Anaheim mean changes are coming in the front office or in the manager's office, as reported by FOXSports.com's Jon Paul Morosi on Friday. Don't expect general manager Jerry Dipoto and/or skipper Mike Scioscia to be back for 2014.
As for Pujols, he still has another eight years remaining on his monster deal he signed with LA in December 2011.
---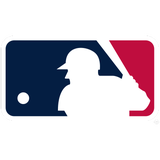 Get more from Major League Baseball
Follow your favorites to get information about games, news and more
---