Major League Baseball
Major League Baseball
Pujols anticipating his Angels debut vs. Royals
Published
Apr. 6, 2012 12:10 a.m. ET

Albert Pujols sat back contentedly in his chair in front of his new locker between Erick Aybar and Mark Trumbo on Thursday, eating a big plate of melon slices while his new teammates joked about the Masters and the Red Sox game on television.
Pujols doesn't appear to be having much trouble fitting in with the Los Angeles Angels, who already feel they know the superstar slugger pretty well after seven weeks of spring training.
Now it's time for Pujols to formally introduce himself to his new fans.
The three-time NL MVP will debut at Angel Stadium on Friday night when Los Angeles hosts the Kansas City Royals on opening day of the most anticipated season in franchise history.
Pujols' broad shoulders easily seem capable of supporting those enormous expectations from a $240 million contract from the Angels, a fashionable pick to win it all this fall with their loaded rotation and a revitalized lineup.
''I think the main thing is, don't get too caught up in that,'' Pujols said. ''Because I've been on ballclubs that are the favorite going into the season, and we don't accomplish what we wanted to get to the postseason, and I've been on the ballclub that they pick last. That's what the beauty of this game is. We don't have a magic ball.
''That's what's fun. You're going to go out there and play for 162 games, and everybody is equal. We're going to do our best to go out there and battle.''
Ace Jered Weaver is expected to be on the mound when the Angels begin the 52nd season in franchise history with Pujols batting third in a lineup bolstered by new catcher Chris Iannetta and Trumbo, who will learn third base on the job after leading the Angels in homers and RBIs as a rookie first baseman last season.
Orange County's fans, who scooped up more than 5,000 additional season tickets after Pujols and C.J. Wilson signed in a free-agent frenzy last December, also will welcome back Kendrys Morales, the Angels' likely designated hitter. He hasn't played in a regular-season game since breaking his ankle while jumping on Angel Stadium's home plate to celebrate a game-ending grand slam in late May 2010.
''We have a good team,'' said a deadpan Mike Scioscia, baseball's longest-tenured manager heading into his 13th season. ''We have a much deeper team than we've had in a long time, and hopefully it's going to become productive on the field.''
Although the Royals realize they're supporting players on Pujols' big day, they've got ample reason to believe they can spoil it: Kansas City won seven of 10 against the Angels last season, taking the season series for just the second time in the last 15 years.
Bruce Chen gets the dubious honor of starting for the Royals in Pujols' sold-out debut.
''We know it's going to be crazy,'' Royals outfielder Jeff Francoeur said. ''Besides the World Series, I'd say this is probably the biggest opening day in the history of the Angels because of Pujols. We saw it in spring training, just coming into Tempe. The Angel fans and everything, they should be excited. They went out and signed him and C.J. They've got a great team, getting Kendrys back.
''We obviously know how good they are, but the next couple of days between ESPN and Fox, it's a chance for us to show the country a little bit about how we play ball, too.''
With opening day rosters finally set, Kansas City officially has the youngest team in the majors, with an average age of 27 years, 155 days, according to STATS LLC. The Royals emerged from spring believing their wealth of young talent will begin to coalesce around Eric Hosmer and Mike Moustakas, their corner infielders and cornerstones.
''Everybody truly does pull for each other on this team,'' Francoeur said. ''You don't always get that. Last year, we stayed together through a couple of really tough times. You never see people down on themselves or not picking each other up.''
The Royals don't mind that all eyes will be on Pujols, who never had a regular-season at-bat at Angel Stadium in his 11-year career with the St. Louis Cardinals. His transition to the Angels doesn't appear to be much of a transition so far: He batted .382 with seven homers and 20 RBIs in 23 spring training games for Los Angeles, capped by a 441-foot homer at Dodger Stadium on his final swing of spring.
Just like nearly every other statistic on the back of his baseball card, Pujols' opening-day numbers are eye-popping: a .415 average with four homers and 13 RBIs. The Angels are keeping it cool before unveiling their big offseason purchases. Wilson is expected to debut Monday on the road in Minnesota.
''We've had high-profile guys come over here before,'' Scioscia said. ''Naturally, as your team gets stronger, the prospects of reaching your goal become much clearer, but there's a lot of work ahead of us. It's about the grind.''
---
---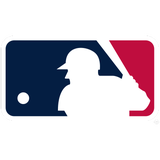 Get more from Major League Baseball
Follow your favorites to get information about games, news and more
---