Major League Baseball
Major League Baseball
Pudge's HR sends Astros over Brewers
Published
Apr. 27, 2009 3:40 a.m. ET

Ivan Rodriguez is doing his best to help his manager relax.

Rodriguez hit a tiebreaking homer in the fourth inning, and the Houston Astros snapped the Milwaukee Brewers' four-game winning streak with a 3-2 victory Sunday.

Rodriguez helped the Astros end a three-game skid with a full-count drive over the left-field wall off Manny Parra (0-4). It was Rodriguez's second homer of the season.

It's performances like this that will get Astros manager Cecil Cooper out of his bad mood, caused by a 4-6 home stand and a frustrating 9-8 loss to the Brewers in 11 innings on Saturday night.

"I was on edge all day today from yesterday," Cooper said. "That's the way it is sometimes when you go through tough periods. You have a short fuse, you are ready to explode. I told my coaches today, you can relax but I'm on edge and I'll stay that way until we get this fixed."

Cooper and Rodriguez both were ejected from Saturday's game following a home plate argument. They stayed the whole game Sunday and Cooper liked his catcher on offense and defense.

"He's been throwing the ball pretty well, he's hitting well, starting to settle in," Cooper said. "There's a lot he hasn't seen over here before he's got to call the game and get used to the guys he's catching and the hitters. He's got a big job and he's settling in."

Rodriguez, a 14-time American League All-Star, says he's taking it all in stride. He threw out two runners on Sunday.

"That's my game to be honest," Rodriguez said. "As long as my defense stays there, calling good games, blocking balls and trying to throw guys out that's my job. I focus more with defense. Everything right now is doing great. Catching I'm doing great and the next thing is hitting, stay healthy and play hard."

Russ Ortiz (2-0) pitched five innings for the Astros and improved his record at Minute Maid Park to 6-0. He allowed four hits, two earned runs with four walks and three strikeouts.

"I hate the fact I'm only going five innings," Ortiz said. "We needed me to go longer today to give the bullpen some rest. It was a long night last night and this home stand, they've gotten a lot of work so I was upset with myself that I only went five. But we got a win and that's the most important thing."

Jose Valverde pitched the ninth for his second save in four opportunities. He struck out Ryan Braun looking and got Prince Fielder to ground out for the final two outs.

Trailing 1-0, the Astros rallied for two runs off Parra in the third inning after there were two outs. Lance Berkman lined a drive off second baseman Rickie Weeks' glove for an error, scoring Ortiz, and Carlos Lee followed with a run-scoring single. Jason Kendall had an RBI single to tie it in the fourth for the Brewers.

Parra had to praise Rodriguez's homer.

"I threw three really good pitches to him during that at-bat, right where I wanted them to," Parra said. "But he waited me out and I made one mistake over the middle and he got it and hit it out."

Milwaukee, trying for its first sweep of the season, got an early 1-0 lead. Fielder walked to start the second inning and Mike Cameron drove him home with a double into the left-field corner.

"Overall, I thought we had a really good road trip," Milawukee manager Ken Macha said. "After losing two of three at Philadelphia, where this team has historically struggled, it was good to get over .500. The team played really well at home last year, but we had a tough one (homestand) to start the season this year. It will be nice to go home."

It could have been worse for Ortiz. He allowed Cameron to reach third with a wild pickoff throw into center field and after Brad Nelson flew out and Bill Hall popped out, Ortiz hit Jason Kendall with a pitch. He then struck out Parra for the third out.

Both teams activated key pitchers from the injury list.

The Brewers reinstated but did not use closer Trevor Hoffman. Hoffman signed as a free agent in January but started the season on the disabled list with a strained right oblique.

Houston activated Doug Brocail prior to Sunday's game following his recovery from a rotator cuff strain. Brocail pitched the seventh inning and allowed one hit, two walks and struck out two.

"We had a couple of chances today," Macha said. "We had two on and nobody out in the seventh and the middle of the order up. Those guys have been the three hottest hitters, but they are not going to get it done every day."


Notes


Braun is hitting .565 (13-for-23) over the last six games, including his 4-for-6 performance Saturday night. He was 0-for-4 on Sunday. ... The Astros activated RHP Jeff Fulchino to Triple-A Round Rock to make room for Brocail on the roster. ... RHP Brandon Backe will begin a rehab assignment Monday at Round Rock. He is recovering from a strained left rib muscle. Backe started the season on the DL and has been eligible to return since April 11.
---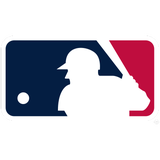 Get more from Major League Baseball
Follow your favorites to get information about games, news and more
---