Proceeds from Mayweather-Pacquiao weigh-in go to charity
April 16, 2015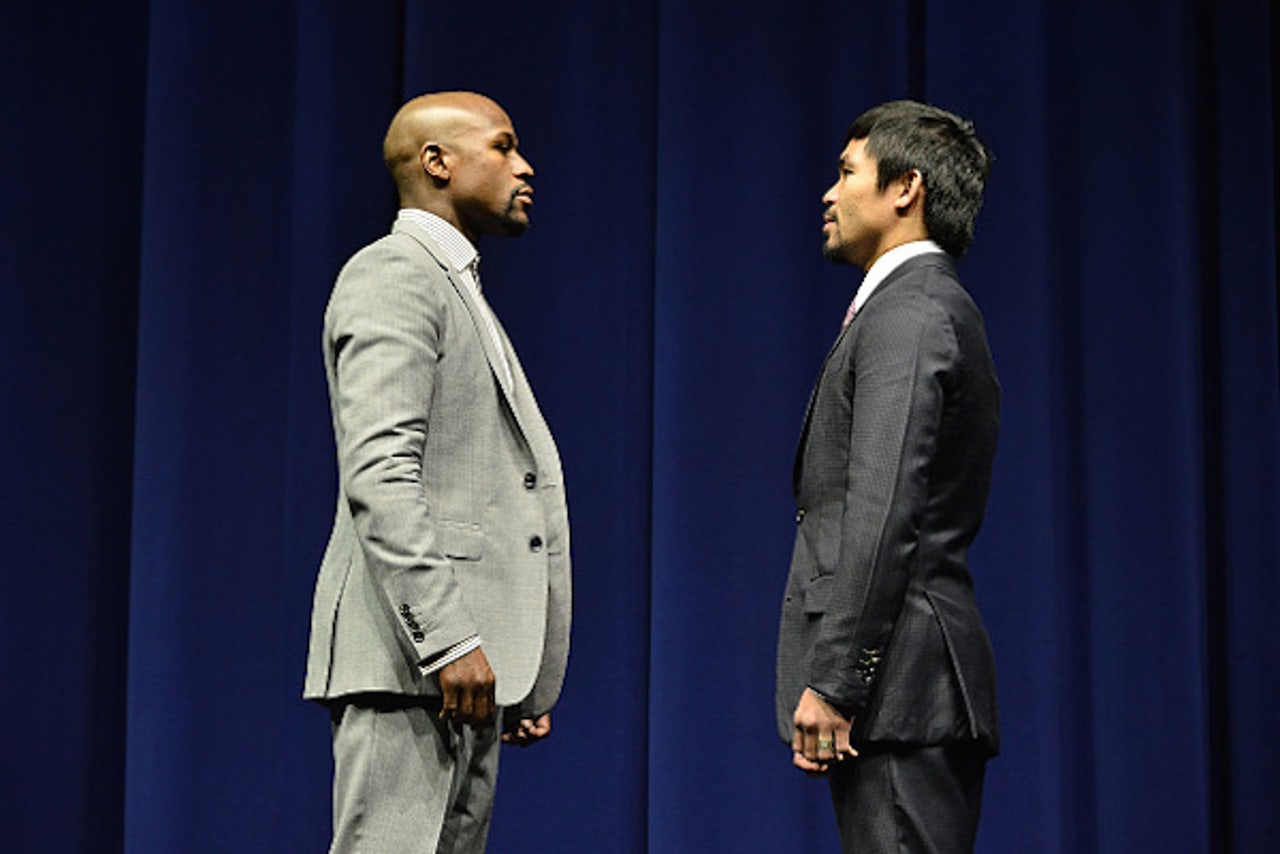 By Ryan Wong
For the first time in modern boxing history, there will be a fee to see a weigh-in. Not surprisingly, the fight that's causing the break from tradition is the impending bout between Manny Pacquiao and Floyd Mayweather.
The good news is that each $10 ticket to the weigh-in will be donated to charity. As for the breaking of precedence, the fee is being used as a means of crowd control. The hype of Pacquiao-Mayweather is very real.
"What we wanted to do was avoid the craziness you've seen at the Mayweather and Pacquiao weigh-ins where you have people sleeping out in front of the arena the night before and basically camping out," Jacobs said. "We want to avoid that. We want some orderly fashion to it so people needed to have a ticket like they need to a concert or a fight, so there's no reason for a big crowd to get there the night before.

"They will all be reserved seats. You have your ticket. There's no craziness waiting in line trying to get into the arena."
Pacquiao's portions of the ticket sales will go towards the Cleveland Clinic Lou Ruvo Center for Brain Health. Mayweather will give his charity portion to the Susan G. Komen for the Cure foundation.
On the one hand, paying $10 to see some boxers stand on a scale and pose for pictures seems outrageous. On the other hand, it's all for charity and it's probably the closest that any normal person is going to get to the fight, so this is still a good idea.
More from Next Impulse Sports:
---
---