Major League Baseball
Major League Baseball
Price looks sharp as Rays sweep Marlins
Published
Jun. 29, 2009 12:04 a.m. ET

David Price is showing flashes of what made him so dominant in Tampa Bay's World Series run last season.

Price allowed one run over 6 1-3 innings and the Tampa Bay Rays beat the Florida Marlins 5-2 to complete a three-game sweep on Sunday.

"I'm close," Price said. "I'm getting there. I've just got to keep working. It's going to fall in place at some point, and when it does I want to ride the wave as long as possible."


downlevel descriptionThis video requires the Adobe Flash Player. Download a free version of the player.


Price (2-2) gave up two hits, five walks and had four strikeouts. The first overall pick in the 2007 amateur draft was coming off a pair of losses in which the left-hander was touched for 15 runs and 17 hits in 11 1-3 innings.

"Starting pitching drives the engine. He did a great job today," Rays manager Joe Maddon said.

B.J. Upton homered for the Rays, who have won five in a row. Tropicana Field is the only park in the majors where at least one homer has been hit in every game (39) played this season.

The Marlins got a run-scoring single from Hanley Ramirez. Andrew Miller (2-4) gave up five runs and eight hits in 6 1-3 innings.

"We had him (Price) on the ropes and it seemed the deeper he got into the game, the more settled he got and his stuff got better," Florida manager Fredi Gonzalez said. "He's a good one."

Jason Bartlett hit an RBI double and Gabe Kapler had a run-scoring grounder to put Tampa Bay up 2-0 in the second. Bartlett has driven in 22 runs over his last 21 games, while Kapler has 12 RBIs during interleague play.

Florida got within 2-1 in the third when Ramirez completed a 12-pitch, two-out at-bat with an RBI single. He has 24 RBIs in 18 interleague games.

Upton put the Rays back up by two, at 3-1, on a first-pitch leadoff homer in the bottom of the third. It was his first home run off a lefty since last Sept. 26 against Detroit's Bobby Seay.

"You don't get any breaks in that lineup," Miller said.

Evan Longoria and Ben Zobrist had RBI singles in the seventh to make it 5-1.

"We're just playing better baseball," Maddon said.

J.P. Howell, the third Tampa Bay reliever, struggled with his control, but got the final two outs for his fifth save.

Howell replaced Chad Bradford with two on and one out in the ninth. After hitting Cody Ross and walking pinch hitter Wes Helms to force in a run that cut the Rays' advantage to 5-2, the left-hander then struck out Ronny Paulino and Ross Gload.

"That final game is really hard," Howell said. "It's tough to sweep any team. It feels really good."

Howell also had two wins in the three-game series. He has not allowed a run over his last 16 2-3 innings.


Notes
Tampa Bay is scheduled to face Toronto ace Roy Halladay (10-1) Monday night. The right-hander (groin) is set to be reinstated from the 15-day disabled list to make the start. "I'm looking forward to that like a root canal," a smiling Maddon said. ... Marlins RHP Leo Nunez, slowed by a strained right ankle, reported no problems one day after throwing an inning on Saturday night. ... SS Kenny Diekroeger, taken 78th overall by Tampa Bay in this year's amateur draft, took grounders before the game. The 18-year old hasn't decided if he will sign with the Rays or attend Stanford University. ... Kapler went 11-for-22 in interleague play. ... Tampa Bay went 13-5 in interleague, while the Marlins won 10 of 18.
---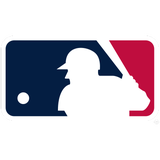 Get more from Major League Baseball
Follow your favorites to get information about games, news and more
---