Major League Baseball
Major League Baseball
Posey's injury stirs debate on baseball collisions
Published
May. 27, 2011 11:18 p.m. ET

Ray Fosse watched the crushing blow to Giants star Buster Posey and wondered why after all these years there are still few rules to protect catchers at the plate.
If there's anybody who knows about collisions, it's Fosse.
He was at the center of one of the most iconic hits in baseball history, when Pete Rose barreled over him to score the winning run in the 1970 All-Star game. Fosse's right shoulder was permanently rearranged, and while he briefly rebounded from the injury, it started a downward slide to a career that was ultimately cut short.
''After Rose hit me in '70, I had two guys that blind-sided me, guys who hit me standing up,'' said Fosse, who stopped short of asking baseball to rewrite the rule book. ''There's never anybody ejected for that.''
The clean but cringe-inducing crash between Posey and Florida's Scott Cousins this week has still reignited the decades-old debate over plays at the plate.
Posey, the 2010 NL Rookie of the Year and one of the game's brightest young stars, fractured a bone in his lower left leg and tore three ligaments in his ankle. His season is likely over.
In the past few years, the NFL has cracked down on violent hits and increased fines with an eye on player safety. The league also announced this week a policy of ''club accountability'' for teams whose players repeatedly are fined for flagrant hits.
Some in baseball are asking for similar action in the wake of Posey's injury. Others argue home plate collisions are as much a part of baseball tradition as peanuts and Cracker Jacks and the seventh-inning stretch.
Giants manager Bruce Bochy, a former catcher who had multiple head injuries in his playing days, called on Major League Baseball to explore ideas to protect players.
''I think we do need to consider changing the rules here a little bit because the catcher is so vulnerable and there's so many who have gotten hurt,'' Bochy said. ''And not just a little bit, had their careers ended or shortened.''
Even with advances in technology and improved gear, collisions at the plate still cause lasting injuries.
Angels catcher Bobby Wilson had a severe concussion and injured his left leg in a collision with Yankees slugger Mark Teixeira last year. It was Wilson's first big league start behind the plate.
''The next thing I remembered was sitting in a wheelchair,'' said Wilson, who missed 21 games while on the disabled list.
His manager, Mike Scioscia, caught more games than any player in Dodgers history and endured numerous collisions, including a couple of memorable ones with Jack Clark and Chili Davis. He believes there's an unwritten code of ethics among players, depending on how much of the plate the catcher gives and the situation in the game.
''It's just like breaking up a double play and what the guidelines are,'' Scioscia said. ''Running into a catcher, the catcher's going to stay there and try to block the plate, which you have the right to if you're fielding the ball. And the runner obviously has a right to dislodge it.''
Those lines can often be murky.
Cousins, for instance, scored the winning run in a crucial game against the defending World Series champions Wednesday night. He might have had room to slide and avoid hitting Posey, but that's a split-second decision and almost impossible to discern in the moment.
The only collision Arizona manager and former World Series star Kirk Gibson had in his career came against Pat Borders on July 9, 1995. Gibson remembers the two almost collided at the plate the day before except Borders moved up and allowed him to slide in safely at the last second.
''He told me the next day he didn't sleep because he chickened out,'' Gibson said. ''A day later we had the same play, he stood in there and I pounded him.''
The brunt of the blow doesn't always fall on the catcher either.
After all, the runner is the one not wearing protective gear. And sliding instead of colliding offers no guarantees - Texas slugger Josh Hamilton, last season's AL MVP, broke his right arm April 12 on a headfirst slide into home at Detroit.
''What do you want them to do? Make guys wear tennis shoes? It's a Major League Baseball game,'' Red Sox manager Terry Francona said. ''What do you want them to do? Sometimes guys break up double plays, sometimes you gotta try to score. Nobody wants to see anybody get hurt, but you got to play the game.''
Player safety is one area where Major League Baseball and the players' association usually overwhelmingly agree. The new concussion disabled list and padding on the walls are two of the most recent actions both helped implement.
But there's no concrete answer on what can be done to prevent major injuries at the plate. A message left with a league spokesman seeking comment was not immediately returned.
Many high schools and some college divisions have outlined rules for calls on the bases, including home. The most common are giving the umpire the discretion to decide if the runner could avoid a collision with a clear path or if the runner had any intent to reach the base - similar to those for breaking up a double-play in the big leagues.
Those subjective calls could be more difficult in the majors.
Players are faster, stronger and dozens of slow-motion camera angles dissecting each play might only increase debate. In the NBA, the charge-block call is one of the toughest for referees and the most controversial among fans, but the play happens at least a half-dozen times a game with athletes such as LeBron James and Dwyane Wade who are even faster.
Most big leaguers chuckle at the idea of such a rule in baseball.
Red Sox catcher Jason Varitek is considered among the best at blocking the plate. He agrees collisions should remain in the baseball rules, even it that puts him in harm's way.
''Catching, you're usually not on the winning end of those. Period,'' Varitek said. ''Some things are part of the game. But even the people who are playing hard and are in those collisions don't want to see anybody get hurt. Some things are part of the game. There's not a whole lot you can do.''
---
AP Sports Writers Larry Lage in Detroit, Pat Graham in Denver and Beth Harris in Anaheim, Calif., contributed to this story.
---
---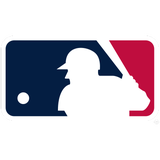 Get more from Major League Baseball
Follow your favorites to get information about games, news and more
---