Major League Baseball
Major League Baseball
Pitcher on cusp of 300th win, 50th birthday
Published
May. 2, 2014 6:33 p.m. ET

SANTA FE, N.M. (AP) Rod Tafoya is on the cusp of two milestones: his 300th win and 50th birthday.
Tafoya, a banker in Albuquerque, has compiled a 299-60 record over the last 20 years in the men's senior and adult baseball leagues. He still throws 86 mph, same as he did back in the 1980s and early 1990s when he played in the minors with the likes of Mike Piazza and Tim Salmon.
He goes for win No. 300 on Sunday when his Albuquerque Yankees face the Colt .45s, three days before he turns 50.
''This is unprecedented,'' said Steven Sigler, founder and president of the Men's Senior Baseball League, which has 3,200 teams and 45,000 members from coast to coast. Sigler said nobody else in amateur baseball is even close to 200 wins.
''This is as important as a major league player's 300th win, only Rod doesn't get paid for it,'' Sigler said. ''This is for pride, for his teammates, for MSBL, all of these things that have given him a second chance at baseball.''
Although Tafoya has never had any arm surgeries, it was an injury that ended his professional career. He uncorked a nasty slider and heard his elbow pop while pitching in the Mexican minor leagues a quarter-century ago. The tendon had ripped from the bone.
Rather than going under the knife, Tafoya took six months off and then headed east to join the Erie Sailors of the New York-Penn League, but his arm and batters were both killing him and after just a few starts, his manager, Mal Fichman, told him, ''I'm sorry, but you're done.''
That was in 1990.
Tafoya figured he'd had a good run: his brother, Jack, who had tied his right arm behind his back at age 2 to turn him into a lefty, had accomplished his goal and Tafoya had posted 94 wins in the minors and college - he started at New Mexico Highlands and finished at Kansas Newman.
He moved to Eugene, Oregon, and went into banking.
One day, he was playing catch with a youngster who had come into his bank and Tafoya quickly realized two things: his love of the game hadn't waned and his arm felt great.
Once again, the mound beckoned.
By 37, he was 100-12.
''After 100 wins, I thought, `Well, I'm going to try to get another 100,'' Tafoya said.
By 2009, he was 200-27.
''At that point I'm 43 and then I thought, `Is it humanly possible to get another 100?''' Tafoya wondered.
He went on Facebook to chronicle his chase to 300 and quickly attracted both supporters and naysayers, both of whom inspired his 4 a.m. workouts.
Some told Tafoya he prompted them to dust off their golf clubs or start running again. Others told him to get a life.
''This is MY goal, to keep playing and live out my passion,'' said Tafoya, who has a baseball from every one of his wins in a room at his house along with a box of baseballs from every start he's ever lost.
Tafoya gets four weeks of vacation a year plus 10 bank holidays and he uses those to travel to tournaments. In addition to his regular team that he pitches for, he picks up spot starts on 11 other teams, playing 10 months out of the year and continuing to pitch bullpen sessions during his ''offseason'' in November and December.
''I haven't stopped in the last eight years,'' said Tafoya, who figures that at his age, taking several months off would require building up arm strength for three months at the start of every new season and increase the risk of injury. ''It's just like a well-oiled machine; it's ready to go whenever.''
In February, he pitched in Puerto Rico. In March, he took two trips to Las Vegas. In April, he pitched in Mexico and then his season started. He'll make about 15 starts for the Yankees.
Later this summer, he'll pitch for the Alpine Cowboys of the independent Pecos League, where he's the lone exception to the Nobody-over-25 rule.
Tafoya said he's going to try to ease up a bit after getting his 300th win, maybe not throw high and tight as much if a batter's crowding the plate, not take losses as hard.
He has no plans to quit icing that arm or start hitting that snooze button, though.
''I'm going for 400,'' he said.
---
Follow AP Sports Writer Arnie Melendrez Stapleton on Twitter: http://twitter.com/arniestapleton
---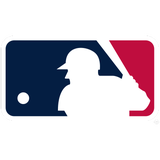 Get more from Major League Baseball
Follow your favorites to get information about games, news and more
---