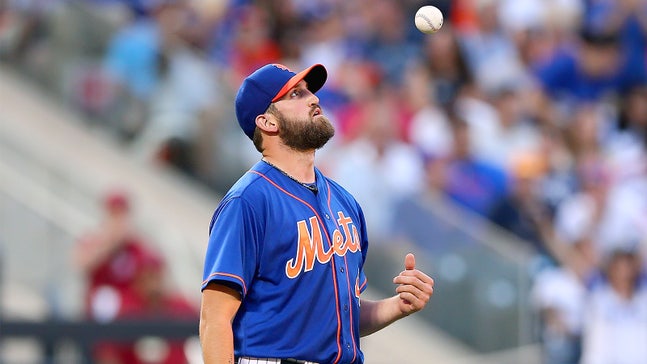 Pirates' Jon Niese has date of regretful start tattooed on arm -- but why?
Published
Feb. 18, 2016 10:30 p.m. ET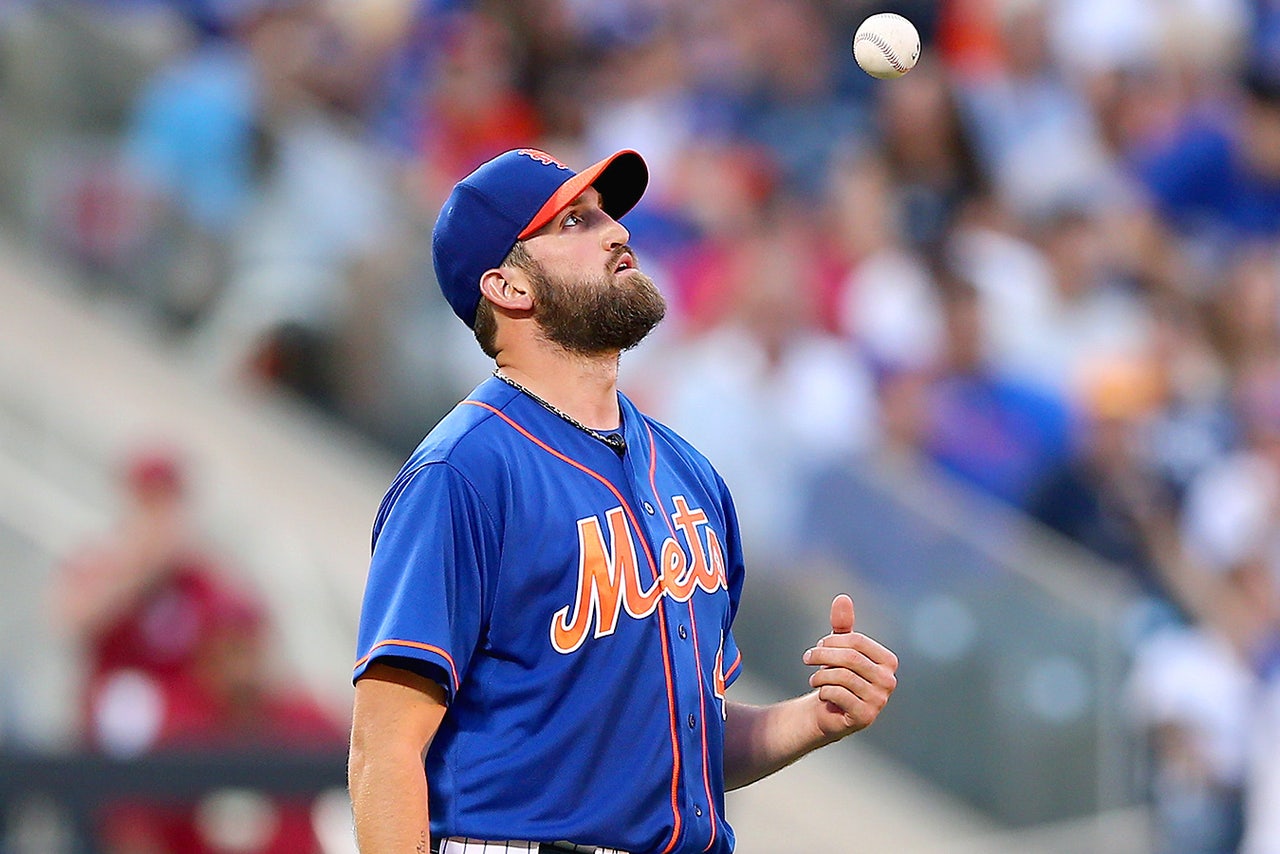 Pittsburgh Pirates lefty Jon Niese will always remember the date of the game he wish he never played.
On July 24 last season, Niese had one of his worst starts of the season, surrendering six runs on eight hits over three innings against the Los Angeles Dodgers as a member of the New York Mets.
"I should never have played that game," Niese said, via the Pittsburgh Post-Gazette.
Following that game, Niese posted a 4.99 ERA with a .282 opponent average in his 10 remaining starts of the regular season, a significant uptick from the 3.36 ERA and .266 opponent average he had held in the 18 starts approaching that fateful day.
The date of that awful start, "7.24.15," is now inked on his right forearm.
The inscription falls below the name of his baby boy, Tatum Jeffery.
"It [stunk] that I wasn't there at the hospital," Niese said of the birth of Tatum, which occurred in the second inning of Niese's July 24 start against the Dodgers.
Niese learned that his wife had gone into labor in the second inning. Having already given up three runs up to that point, Niese returned to the mound for the third inning with a head full of thoughts that had nothing to do with baseball.
He was knocked around that inning for three more runs on a leadoff solo shot from Justin Turner and a two-run homer from Yasiel Puig.
Coincidentally, the Dodgers' scheduled pitcher for that night, Zack Greinke, was in a similar situation, only he skipped his start to be with his wife, Emily, for the birth of son Bode.
While his scoreless streak of 45 2/3 innings was snapped the following start, Greinke finished the season masterfully, posting a 2.17 ERA with a .526 opponent OPS in the 13 outings following his skipped start, complementing the sensational 1.30 ERA and .493 opponent OPS he had in the 19 starts leading up to it.
"I think that's the thing guys don't really realize with sabermetrics," Niese said. "If I wouldn't have pitched that one game, I probably would have stayed the course, stayed in a rhythm, but that just kind of knocked me off."
After eight years with the Mets, Niese was traded to the Pirates this offseason for second baseman Neil Walker.
While he a decent career in New York, posting a 61-61 record with a 3.91 ERA, he has made cryptic comments since being traded that appear to be jabs at his former team.
On Wednesday, his comments were more straightforward – this time about the Mets' unorthodox six-man rotation.
"I'm actually kind of relieved I'm not going to be a part of that," the 29-year-old lefty said. "I was never a fan of the six-man rotation. You just never really got into a groove or a nice routine. … They think the longer you go without throwing, the more rest you'll get and the better you'll feel. For me, that really wasn't the case."
Now, Niese has a chance to start over in a new season, with a new team, in a traditional five-man rotation.
Nonetheless, he'll be reminded of his unpleasant final stretch as a Met every time he looks down at his right arm.
---
---