Major League Baseball
Major League Baseball
Pirates fan clubbed, Tasered by cops
Published
Apr. 11, 2011 1:00 a.m. ET

Pittsburgh police Chief Nate Harper is reviewing an incident in which police Tasered and clubbed a drunken fan at PNC Park during a Pirates game, the Pittsburgh Post-Gazette reported Monday.
"The Bureau of Police recognizes that police officers, in the performance of their duties, will encounter situations where it is necessary to use force in order to effect arrest or otherwise protect the public welfare or as a means of protecting themselves," Chief Harper wrote in a statement.
"Officers shall only use a level of force that the officers might reasonably believe is necessary. Each use of force is documented and reviewed by each officer's supervisor and members in their chain of command."
Saturday night's bust-up was caught on video by another fan and posted on YouTube. In the footage, Scott James Ashley, 41, is seen being led out of the stands by police. A fellow fan tried to high-five him as he walked past but the attempt was prevented by a stadium employee.
Ashley responded by striking the stadium employee with his elbow, it is alleged.
At that point Pittsburgh Detective Francis Rende told Ashley he was being placed under arrest, according to the police complaint, and asked him to put his hands behind his back.
When Ashley refused, Rende and another officer forcibly subdued by using a Taser and clubbing him with their nightsticks, the Post-Gazette said.
After repeated clubbing, the two officers tackled Ashley and handcuffed him as a large crowd gathered, chanting "USA" because Ashley was wearing a red, white and blue USA jacket.
Rende wrote in the complaint that he and his colleague feared for their safety during the incident.
Harper, in his statement, said the city prohibits police from using excessive force, adding that the department "recognizes the importance of video evidence when reviewing any interactions between the police and the public."
The Pirates said in a statement that Ashley was intoxicated and using excessive foul language in the stands, which prompted a stadium employee to call police.
"After receiving complaints from fans in that section and observing his behavior, the individual was asked by PNC Park staff to leave," the statement said.
"He refused and threatened the PNC Park staff employee with more foul and abusive language. At that point, pursuant to PNC Park procedure, the Pittsburgh police on duty at the ballpark were asked to assist, and it became a police matter."
Ashley, of Friendship, Pa., remains in Allegheny County jail on $5,000 bond after being charged with resisting arrest, disorderly conduct, harassment and public drunkenness, according to the Post-Gazette. He was reportedly treated at Allegheny General Hospital after the scuffle.
 
---
---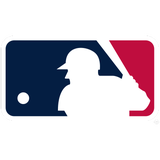 Get more from Major League Baseball
Follow your favorites to get information about games, news and more
---