Dellin Betances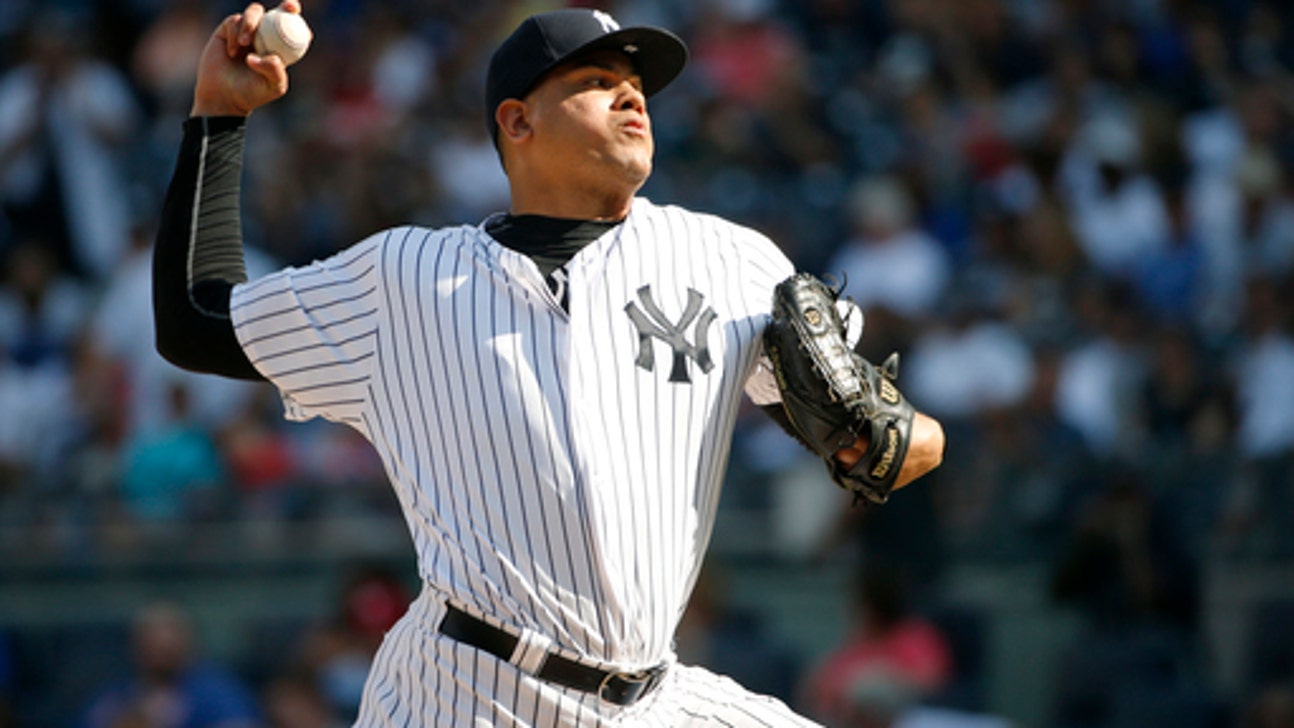 Dellin Betances
Pineda, Gregorius reach deals; Betances and Yanks $2M apart
Updated
Mar. 4, 2020 7:18 p.m. ET

NEW YORK (AP) Right-hander Michael Pineda and shortstop Didi Gregorius were among six Yankees who agreed to one-year contracts Friday, leaving reliever Dellin Betances as the only remaining player remaining eligible for salary arbitration.
Betances asked for a raise to $5 million and was offered $3 million by the Yankees. Betances made the minimum $507,500 last year after the team renewed his contract. He is eligible for free agency after the 2019 season.
Pineda agreed at $7.4 million and Gregorius at $5.1 million. New York also reached deals with right-hander Adam Warren ($2.29 million), left-hander Tommy Layne ($1,075,000), outfielder Aaron Hicks ($1.35 million) and backup catcher Austin Romine ($805,000). The deals are all non-guaranteed.
Betances had 12 saves in 17 chances last year, serving mostly as a setup man for Aroldis Chapman and Andrew Miller before they were both traded ahead of the Aug. 1 deadline.
With a fastball averaging 98-99 mph, Betances is expected to once again partner with Chapman, who helped the Chicago Cubs win the World Series and then returned to the Yankees for an $86 million, five-year deal.
Pineda was 6-12 with a 4.82 ERA in 32 starts last year. With a fastball averaging 96 mph, he led the Yankees with 207 strikeouts and topped the AL with an average of 10.6 per nine innings, but his ERA was 68th among 74 qualifying pitchers in the major leagues.
''It's mind-boggling,'' Yankees manager Joe Girardi said before Pineda's final start of the season. ''It just doesn't make sense.''
Pineda made $4.3 million last year and can become a free agent after this season.
Gregorius hit .276 and set career highs with 20 homers and 70 RBIs in his second season as Derek Jeter's successor. With an extra year of arbitration eligibility as a ''Super 2'' last winter, he made $2,425,000.
After going 7-7 with a 3.29 ERA and one save in 17 starts and 26 relief appearances for the Yankees in 2015, Warren was traded to the Cubs in the deal that brought second baseman Starlin Castro to New York.
Warren went 3-2 with a 5.91 ERA in one start and 28 relief appearances for Chicago, then returned to New York as part of the trade that sent Chapman to the Cubs. He was 4-2 with a 3.26 ERA in 29 relief appearances for the Yankees last year.
Eligible for free agency after the 2018 season, Warren made $1.7 million last season.
Layne, a 32-year-old left-hander, was signed by the Yankees in early August after he was released by Boston, and he went 2-0 with a 3.38 ERA in 29 relief appearances with New York. Left-handed batters hit .144 against him in 2015 and .214 last year.
Layne is eligible for arbitration for the first time after having a $700,000 salary with New York last year.
Hicks was a disappointment in his first season with the Yankees, who acquired the switch-hitter from Minnesota after the 2015 season. After batting .256 with 11 homers and 33 RBIs in his final season with the Twins, Hicks hit .217 with eight homers and 31 RBIs for the Yankees - including .161 against left-handers.
Hicks made $574,000 last year and was eligible for arbitration for the first time.
Romine became the Yankees' backup catcher last year after John Ryan Murphy was traded to Minnesota, and he hit .242 with four homers and 26 RBIs in 165 at-bats. Following the trade of Brian McCann to Houston, Romine is likely to be the backup to Gary Sanchez, who supplanted McCann during the final two months of last season.
Romine had a $556,000 salary in the major leagues last year and was eligible for arbitration for the first time.
---
---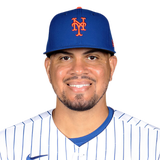 Get more from Dellin Betances
Follow your favorites to get information about games, news and more
---