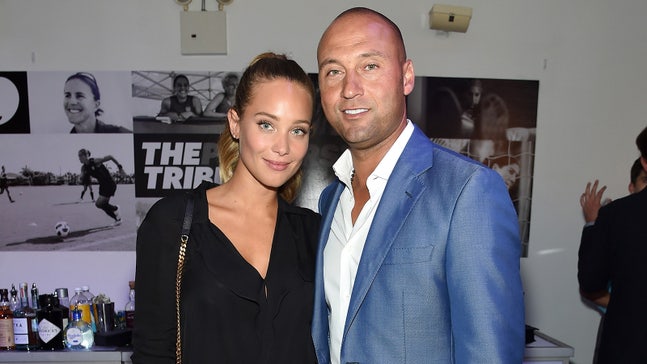 PHOTO: Derek Jeter watching TV dressed in costume is an all-time classic
Published
Nov. 1, 2015 7:38 p.m. ET

There's always that one person in your life who you're always waiting on. You're all ready to get going and out of nowhere you hear, "hold on just a minute more."
For supermodel Hannah Davis, that person is Derek Jeter.
On Halloween night, Davis and Jeter were all dressed up and ready to go, but the longtime New York Yankees shortstop had to watch the end of the Michigan football game -- leading to an all-time classic picture.
Giving credit where credit's due: Jeter's costume is pretty remarkable. Just like his baseball career, he gave it 100%. There were no half-measures there.
This is the couple's first Halloween together as a (reportedly) engaged couple.
Sidenote: Ten years ago, if somebody told you Jeter was a couples-matching costume guy, would you believe it?
---
---