Major League Baseball
Major League Baseball
Phillies GM: Offense has to be better
Published
Jul. 21, 2010 1:39 a.m. ET

Phillies general manager Ruben Amaro Jr. expects his team to be buyers at the trade deadline. He also thinks it won't matter if Philadelphia's struggling offense doesn't come around.
The two-time defending National League champions stumbled out of the All-Star break, losing four of five to fall six games back of East-leading Atlanta. The Phillies, who went 93-69 last season, were just four games over .500 heading into Tuesday night's game at surging St. Louis.
''If we continue to play the way we're playing, I don't know if there's a trade to make that would make us a playoff contender,'' Amaro said before the matchup with the Cardinals. ''We have to play better or we're not going to go anywhere.
''I could get Cy Young and Mariano Rivera and it wouldn't matter.''
Amaro blames the team's underwhelming record on an inconsistent offense that's put too much pressure on the starting rotation. The Phillies scored three or fewer runs in 44 of their first 92 games, going 11-33.
''It's been disappointing to me, frankly, and I think disappointing to the guys who are playing,'' Amaro said. ''It's certainly something that has to change.
''We're just putting too much heat on our pitching staff to have to be perfect and that's just not how it works.''
Manager Charlie Manuel thinks his team might have lost some hunger after experiencing so much success.
''I think that comes up a lot in sports and in baseball in particular,'' Manuel said. ''I think it's human nature, too. Some guys don't realize how they're playing and you can tell them, and I don't think they really realize it.''
Several players have underachieved.
Raul Ibanez was batting .252 with seven homers and 41 RBIs, Jimmy Rollins was at .232 with four homers and 19 RBIs and Jayson Werth hadn't homered in 82 at-bats since June 23 at Cleveland. Shane Victorino was batting .253, 39 points below his average last season, and was moved to sixth in the order for the last two games.
Rollins was 2 for 20 with one RBI to start the second half. He's been on the 15-day disabled list twice with a right calf strain, and was batting only .186 since coming off the DL for the second time on June 21.
The 38-year-old Ibanez had 93 RBIs last year after topping 100 RBIs the previous three seasons with Seattle.
''People want to focus on Raul because he's Raul,'' Amaro said. ''But the fact of the matter is Jimmy hasn't been swinging the bat that well, Shane's got some home runs but his numbers are down, Werth has not swung the bat well lately.''
Amaro said players shouldn't expect a strong second half just because it's happened before.
Manuel said he could use a starting pitcher and a reliever or two for the stretch run. But even if no deals are made, he said, ''I'm definitely not going to tell you I can't win.''
''I view us as buyers and I view us as a team that's still going to be a contending team, but it depends on the guys that are in this clubhouse,'' Amaro said. ''Listen, our team can get hot as anybody.
''But they're not going to be able to just turn the light switch on and have it happen, they're going to have to work to get there.''
Amaro said outfield prospect Domonic Brown, who batted cleanup in the All-Star Futures Game, is not ready to be a regular in the major leagues. The 22-year-old Brown is at Triple-A Lehigh Valley.
''Right now, he's exactly where he should be,'' Amaro said. ''Right now we need the three outfielders that are playing for us on a daily basis to play better.''
Right-hander Kyle Kendrick was demoted a day after he surrendered three homers in the fifth inning of an 8-4 loss to St. Louis, when he couldn't preserve leads of 3-0 and 4-2. Andrew Carpenter was recalled from Triple-A Lehigh Valley and Amaro said the right-hander, a second-round pick in 2006, would be used in long relief.
Manuel said Kendrick needed most to work on pitching from the stretch, noting his delivery slowed down and gave hitters a better look.
''He's young and he's determined, and he'll be back,'' Manuel said.
J.A. Happ, who is at Lehigh Valley, is the top in-house candidate to fill Kendrick's spot in the rotation. Amaro also could pull off a trade, and said ''I think we know exactly what we're going to do.''
---
---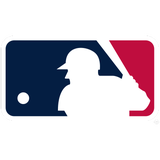 Get more from Major League Baseball
Follow your favorites to get information about games, news and more
---