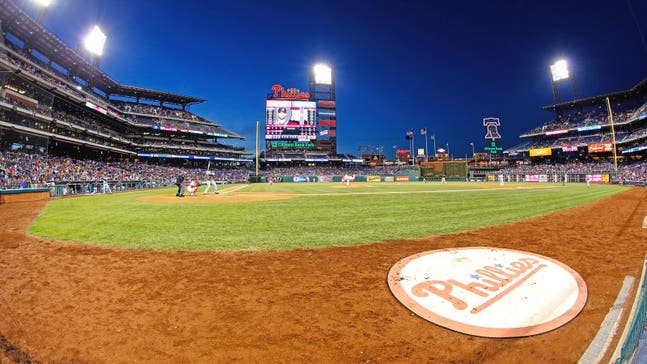 Phillies agree to deal with 16-year-old Dominican slugger Ortiz
Published
Jul. 10, 2015 4:20 a.m. ET

The Philadelphia Phillies announced Thursday that they have officially signed 16-year-old Dominican outfielder Jhailyn Ortiz.
According to MLB.com, Ortiz is the No. 6 international prospect in this year's free-agent class.
While he is currently listed as a right fielder, Ortiz, who stands at a burly 6-foot-3, 240 pounds, is projected to play first base in the majors.
"We have been scouting Jhailyn since he was 14 years old," assistant general manager Benny Looper said in a statement, per MLB.com. "Since that time, our scouts have gotten to know the family and have a strong conviction of not only his ability to play baseball, but his strong character and desire to be a major-league player. We are excited to add the power potential Jhailyn possesses to the Phillies organization."
Details of Ortiz's contract have yet to be disclosed, but MLB.com reports that the deal is worth $4.2 million.
---
---