Major League Baseball
Major League Baseball
Phillies 9, Astros 4
Published
Apr. 3, 2011 3:50 a.m. ET

In his first game back with the Phillies in front of fans who adore him, Cliff Lee even heard cheers after striking out.
Lee can do no wrong in Philadelphia.
The lefty struck out 11 in seven impressive innings, five players had multiple hits and the Phillies beat the Houston Astros 9-4 Saturday night.
''I can hear the noise, hear the volume,'' Lee said. ''It felt good to know fans are excited to see me back. You try not to focus on it too much and get hitters out, but I gave myself a minute to notice it.''
A day after rallying against closer Brandon Lyon for a comeback win in the ninth, the Phillies roughed up starter Wandy Rodriguez.
The victory might be costly for the Phillies because center fielder Shane Victorino left with soreness in his left calf. There was no immediate word on the extent of his injury, but Victorino has twice been on the disabled list with calf strains.
The Phillies already are missing second baseman Chase Utley, closer Brad Lidge and outfielder Domonic Brown.
Lee (1-0) allowed three runs and four hits. Raul Ibanez was 2 for 3 with two walks, two RBIs and three runs to pace a 14-hit attack.
''We strung good at-bats together,'' Ibanez said. ''When we do that, we're going to be a tough offense.''
Rodriguez (0-1) allowed seven runs and nine hits in four-plus innings. Carlos Lee had three hits and four RBIs, falling a double short of the cycle.
''Basically Carlos Lee was their offense. He had an unbelievable game,'' Cliff Lee said.
The four-time NL East champion Phillies stunned the baseball world when they swept in and signed Lee to a $120 million, five-year contract in December. Lee turned down more money from the New York Yankees and Texas Rangers to return to Philadelphia.
His addition made the Phillies instant favorites to win their second World Series title in four years and gave them a starting rotation that's already been compared to some of the all-time best.
Lee, Roy Halladay, Roy Oswalt and Cole Hamels are all aces, and Joe Blanton might be the best No. 5 starter in the majors.
Fans quickly fell in love with Lee upon his arrival in a trade with Cleveland in July 2009. He became almost a cult hero after a sensational postseason, going 4-0 and earning Philadelphia's only two wins against the Yankees in the World Series.
But Lee was dealt to Seattle on the same day the Phillies acquired Halladay from Toronto in December 2009 because management feared he would leave in free agency. Fans bemoaned the trade on talk radio every day until he came back.
They showed their love every chance they got Saturday night.
''These fans have a knack for getting louder than everyone else. I don't know what it is. I don't know if it's alcohol-induced or what,'' Lee joked. ''They definitely have a knack for getting loud and supporting their team.''
Lee received a rousing standing ovation during pregame introductions. Fans stayed on their feet and continued applauding for his entire walk from the bullpen to the dugout.
Lee got another ovation when he came to the plate in the second. He even got cheers on his way back to the dugout after striking out and running to first because the ball eluded catcher J.R. Towles.
''I didn't hear that. I was aggravated I struck out,'' he said.
Coming off their dramatic finish in Friday's opener, the Phillies got started quickly in this one.
Placido Polanco and Jimmy Rollins hit consecutive one-out singles in the first. Ryan Howard followed with an RBI single for a 1-0 lead. After Ben Francisco struck out, Ibanez hit a double off the wall in left-center to make it 2-0.
Lee struck out three of the first five batters he faced and didn't allow a hit until Angel Sanchez led off the fourth with a single. Carlos Lee then drove a triple to right-center to cut the Phillies' lead to 2-1.
Lee escaped further trouble by striking out Bill Hall and retiring Chris Johnson on a bouncer to the mound.
After Lee sacrificed runners to second and third in the bottom half, Victorino looped a two-run single to right to make it 4-1.
The Phillies chased Rodriguez in the fifth after Francisco hit an RBI double and Ibanez followed with a run-scoring single. Enerio Del Rosario entered and allowed an RBI single to Wilson Valdez that made it 7-1.
''I really thought I had good location,'' Rodriguez said.
Carlos Lee hit a towering drive to left to get the Astros to 7-3 in the sixth.
NOTES: A crowd of 45,455 was the 138th straight sellout at Citizens Bank Park, including postseason games. ... Lee has 10 career double-digit strikeout games. He came in 0-2 with a 9.35 ERA against Houston. ... Bud Norris will start Sunday for the Astros instead of J.A. Happ, who was pushed back to Tuesday after straining his oblique in his last exhibition outing. ... Oswalt faces his former team Sunday. The Phillies sent Happ and two minor leaguers to Houston for Oswalt last July. ... Halladay received his NL Cy Young Award before the game. ... Carlos Lee is 8 for 21 with three homers and seven RBIs off Cliff Lee.
---
---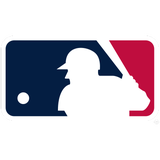 Get more from Major League Baseball
Follow your favorites to get information about games, news and more
---