Major League Baseball
Major League Baseball
Phillies 7, Astros 3
Published
Apr. 3, 2011 11:10 p.m. ET

Roy Oswalt watched Philadelphia's first two aces pitch well and just wanted to continue the momentum.
Oswalt threw six strong innings against his former team and Ryan Howard homered and drove in four runs to help the Philadelphia Phillies complete a season-opening, three-game sweep with a 7-3 win over the Houston Astros on Sunday.
Oswalt (1-0), who spent 10 years with the Astros before a midseason trade to Philadelphia last year, allowed two runs on five hits while striking out six and walking one in his first start against his former club.
''I didn't know what to expect. It was a little bit different after being there so long. You know their strengths and weaknesses,'' he said.
The walk was the first by the Phillies' heralded starters this season - Roy Halladay and Cliff Lee didn't issue a free pass in their starts.
Halladay, Lee and Oswalt combined to pitch 19 innings while allowing six runs and 14 hits. They struck out 24 against one walk.
''It pushes you,'' Oswalt said of following the other aces. ''You know those guys are going to give you a quality start every time and you don't want to be the guy that gives it up. It's going to push us all the way through the year.''
Howard gave Oswalt some early run support, launching a three-run shot in the first into the bullpen in right-center. He also had an RBI double in the third and, counting his single in the fifth, is 7 for 13 with six RBIs and three runs scored through three games.
''It's big when you can get out early on a team with this pitching staff,'' Howard said.
All in all, this was the kind of weekend Phillies manager Charlie Manuel envisioned.
''Yeah, I envisioned our starting pitching every time they go out there they have a chance to throw a shutout or hold you down,'' Manuel said. ''And I think our starting pitching through the course of the season is going to be very consistent. If it is, if we can score runs like we can or should, we're in for a real good season.''
Ben Francisco also homered for Philadelphia, which opened a home series with three wins for the first time since 1970. Francisco, who won the right field job vacated by departed free agent Jayson Werth in the spring, went 3 for 5 and is 6 for 13 with four RBIs and three runs.
He also got a standing ovation in the fourth after backpedaling and crashing into the wall to snare Bill Hall's drive, knocking out the ''SD'' for San Diego in the out-of-town scoreboard in the process.
''Winning is the name of the game and we won all three so you can't ask for more,'' Francisco said. ''I had a good start, we had a great start and hopefully it can jump-start our season.''
Jimmy Rollins went 2 for 3 for Philadelphia, which had 13 hits off five Houston pitchers. Rollins is 6 for 12 with four runs this season.
Bud Norris (0-1), filling in for J.A. Happ, was roughed up in his first start, allowing five runs and six hits in four innings while managing seven strikeouts. Happ, the former Phillie who was part of the Oswalt trade last July 29, was skipped due to lingering effects from a strained right oblique sustained last Tuesday. He is scheduled to start Tuesday at Cincinnati.
''He's strong as a bull and threw the ball well,'' Houston manager Brad Mills said of Norris, ''but the problem was he felt so strong he tried to overpower guys.''
Hunter Pence homered and went 3 for 4 for the Astros.
Despite the sweep, Mills was proud of his team's effort.
''I thought we played well,'' he said. ''We just got behind the 8-ball in a couple of games. I was very pleased with the way the guys battled.''
Howard's third-inning double scored Placido Polanco and gave Philadelphia a 5-0 lead. Pence opened the fourth with a homer to right to pull the Astros within 5-1, and they tacked on a run in the sixth on Brett Wallace's grounder that scored Carlos Lee.
The Phillies got that run back in the bottom half when pinch-hitter Shane Victorino singled home Francisco. Victorino didn't start due to soreness in his left calf that resulted from Saturday's collision with Francisco in the outfield. Michael Martinez, who replaced Victorino in the lineup in center, followed with his first major league hit, an RBI single down the third-base line that made it 7-2.
Victorino, expected to play Tuesday against the Mets, stayed in the game and made a long run on an inning-ending catch on a drive by Michael Bourn in the seventh.
NOTES: Oswalt ranks second on Houston's career wins list with 143. ... Houston dropped to 30-19 against Philadelphia since 2004, still the only NL club with a winning record against the Phillies during that span. ... Howard's four RBIs gave him 754 for his career, moving him past Willie Jones into 11th place in Phillies history. ... Martinez, a Rule 5 selection by Philadelphia in December, went 1 for 4 with two strikeouts in his major league debut.
---
---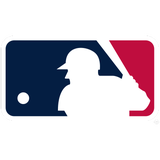 Get more from Major League Baseball
Follow your favorites to get information about games, news and more
---