Major League Baseball
Major League Baseball
Phillies 4, Nationals 0
Published
Apr. 15, 2011 4:10 a.m. ET

Ian Desmond knew exactly where he wanted to place much of the blame for the Washington Nationals' problems at the plate: himself.
Desmond went 0 for 4 with three strikeouts Thursday night - making him 0 for 25 at home in 2011 - and the Nationals lost to Cliff Lee and the Philadelphia Phillies 4-0.
''We've just got to get something going offensively. It doesn't help that the leadoff guy hasn't been on base at home yet,'' Desmond said. ''It's a fact.''
Well, not quite. He did walk once at Nationals Park this season. But point taken.
''I've got to get on base if the team wants to score runs,'' Desmond continued. ''And if we want to see our pitching staff pitch well, we've got to give them a lead. It's as simple as that.''
Oddly enough, he's been much better on the road so far this year, going 9 for 25 - for a .360 batting average - with his only homer and all five of his RBIs.
Desmond isn't Washington's only trouble spot on offense. Jayson Werth, for example, is hitting .217 with only two RBIs in his first season of a $126 million contract. He went 0 for 4 with two strikeouts against Lee, who produced a 12-strikeout, three-hit shutout Thursday. That came a day after Roy Halladay went nine innings to win, too, giving the Phillies consecutive complete games for the first time since 1999.
''I want to throw nine innings every time I take the mound. That's that,'' said Lee (2-1), who walked one batter and went to three-ball counts on only two others. ''I hope Roy does it every day before me, too, but that's what I'm going to try to do. Just because he threw a complete game it isn't like, 'Oh, I've got to do that, too.'''
Pretty nice when it works out that way, though, especially in this age of protected arms, scrutinized pitch counts and relief specialists.
''I want to be a guy who throws complete games every time,'' Lee said. ''That's not really realistic, but going into each game, that's what I'm trying to do.''
Didn't come close his previous time on a mound, at Atlanta last Friday, when Lee allowed six runs and 10 hits in 3 1-3 innings - his shortest start since Sept. 4, 2009.
But he was back at his best against Washington, fooling hitters with darting fastballs across the black of the plate, sweeping changeups in the dirt, and plenty of other right-where-he-wanted-them pitches.
Lee faced 30 batters, three over the minimum, while recording his 21st complete game and sixth shutout. He fell one strikeout shy of his career high.
It's rare that a guy can be perfect through five innings and not come close to being the evening's best pitcher - yet that's exactly what happened to Jordan Zimmermann (1-2).
Less than 20 months removed from reconstructive elbow surgery, Washington's right-hander matched zeros with Lee early. He retired Philadelphia's first 15 batters, but the 16th, Carlos Ruiz, drove an 0-1 curveball barely over the wall in left for a homer.
''Only mistake I made all night,'' Zimmermann said.
Two outs later, the Phillies delivered a second hit, a double by Shane Victorino, and he scored when fill-in third baseman Jerry Hairston Jr. wildly threw away the ball for an error.
Zimmermann ended up going seven-plus innings, allowing five hits and only one earned run; Philadelphia's other three runs were unearned.
''I was attacking more tonight and coming after them with the fastball and I felt good,'' Zimmermann said. ''I could put it on each side of the plate. And got in on some guys. pretty much, everything was working.''
Philadelphia's Jimmy Rollins was 0 for 3 against Zimmermann - and came away impressed.
''He throws everything well. And he doesn't make mistakes up in the zone,'' Rollins said. ''He has a real good arm and he knows what he's doing on the mound. I like guys like that - the young guns. Although he's still making a name for himself, he really has a bright future.''
Zimmermann's outing means the Nationals remain one of two teams in the majors, along with the Colorado Rockies, whose starters have lasted at least five innings in each start this season.
Not even the Phillies' vaunted rotation can boast that.
''All offseason they were talking about, 'Oh, our pitching staff is the question; our offense is great.' Now it's time for us to turn it on,'' Desmond said. ''The pitching staff is doing their job. We've got to go out and do the rest.''
NOTES: Nationals C Jesus Flores' single off Lee in the ninth was his first hit in the majors since May 9, 2009. His career was slowed by a shoulder injury. ... The Nationals made two errors for the second game in a row. ... Washington LF Michael Morse returned to the starting lineup after missing two games with the flu.
---
---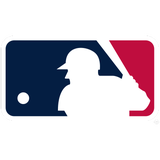 Get more from Major League Baseball
Follow your favorites to get information about games, news and more
---