Major League Baseball
Major League Baseball
Perfect game showcases Buehrle's talent
Published
Jul. 24, 2009 2:06 a.m. ET

And we thought Mark Buehrle's season highlight would be the All-Star Game, where he greeted the White Sox Fan in Chief and received a warm ovation from the St. Louis crowd.

Then came Thursday afternoon on the south side of Chicago, when Buehrle's perfection reminded us that he belongs in any discussion of this decade's best pitchers.


downlevel descriptionThis video requires the Adobe Flash Player. Download a free version of the player.


Some two years and three months after no-hitting the Texas Rangers, Buehrle threw the first perfect game for a White Sox pitcher since 1922 in a 5-0 victory over Tampa Bay.

So maybe it's time to revisit how fans across the country view Buehrle, a left-hander who was born in the Midwest (St. Charles, Mo.), lives in the Midwest (yep, still St. Charles), has spent his entire big-league career in the Midwest, and has never seemed to get the credit he deserves.

He's been so good that his name should be included on grade-school spelling tests from Oak Lawn to Oak Forest.

Buehrle takes no-hit caliber stuff to the mound on a regular basis — just not like Randy Johnson, who, incidentally, was the last pitcher to complete the rare no-hitter/perfect game combination.

Buehrle's brilliance is in an ability to repeatedly put the ball where hitters can't do much with it. He throws a ton of strikes. He rarely walks people. He works so quickly that, when I turned away from the TV to note the second strike on Michel Hernandez during Thursday's ninth inning, I heard Hawk Harrelson's HE GONE before I could look back.


---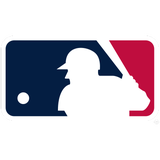 Get more from Major League Baseball
Follow your favorites to get information about games, news and more
---