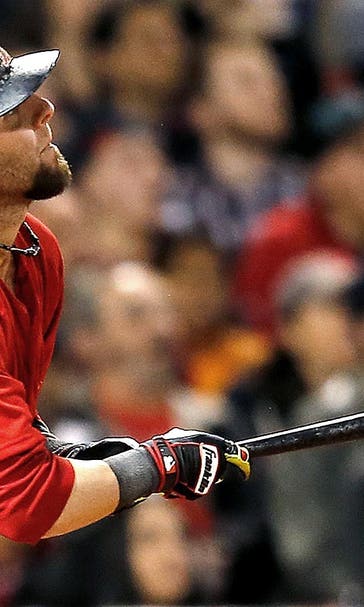 Pedroia's 100th career homer is grand slam that lifts Red Sox over A's
May 2, 2014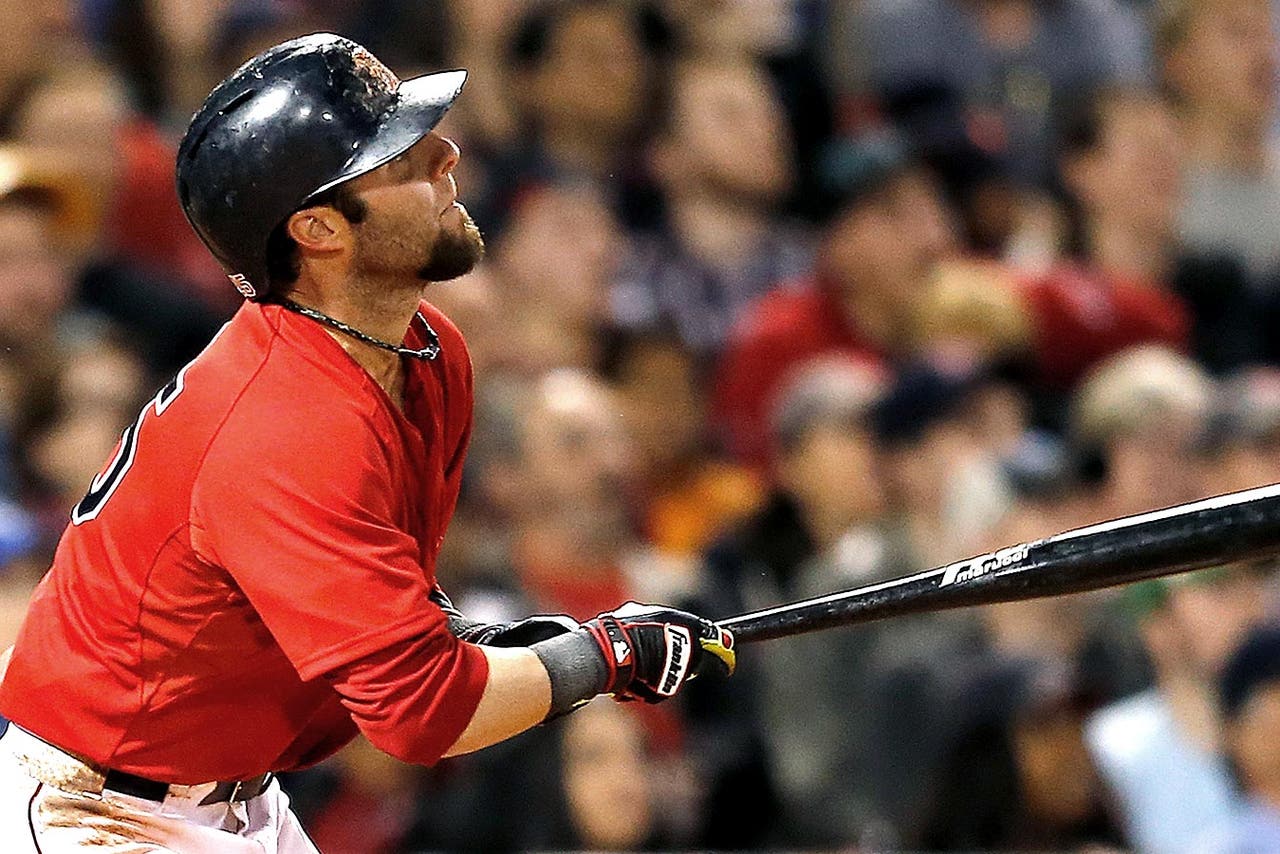 Dustin Pedroia spent the first month of the season just one home run shy of 100 in his career.
Pedroia reached the milestone with a little panache, hitting a grand slam in the sixth inning and propelling the Boston Red Sox to a 7-1 win over the Oakland Athletics on Friday night.
"I was pretty excited to hit a home run. It's been awhile," said Pedroia, who had gone 160 at-bats without one.
The skid ended when the Red Sox truly needed it, clinging to a 2-1 lead on a night when both clubs were failing to drive in runs.
Pedroia drove an 0-2 pitch out to left field in the sixth inning for his second career grand slam and first homer since Sept. 17.
"Honestly, I was just trying to drive one run in," Pedroia said. "As a team, we've been scuffling a little bit with guys on."
The grand slam put Boston up 6-1 and the cushion was plenty for Clay Buchholz (2-2), who shut down the team with the top record in the American League.
Buchholz pitched 6.1 innings, allowing one run on three hits and striking out five. He walked three and got himself out of several jams as the A's left five on base and were 0-for-7 with runners in scoring position against Buchholz.
"We hit some balls hard. We hit a lot of balls hard, actually -- right at people and then didn't get some hits when we did have some guys on base," Oakland manager Bob Melvin said.
John Jaso scored Oakland's only run, coming in on a wild pitch after leading off the third with a triple.
Boston was having its own struggles with runners on before Pedroia came through in the sixth off reliever Ryan Cook. Xander Bogaerts and A.J. Pierzynski started the sixth with back-to-back singles off Dan Otero, who began the inning. Otero struck out Will Middlebrooks, then walked Bradley to load the bases with one out.
Cook relieved Otero and got Pedroia down 0-2, before he cleared the bases with a shot that just cleared the Green Monster. Melvin challenged whether the ball cleared the yellow line before a fan touched it and lost the appeal.
The milestone homer put him in elite Red Sox company as only the second player in franchise history with 100 home runs and 100 stolen bases. Pedroia, who stole his 121st career base in the first inning, joins Carl Yastrzemski (452 home runs, 168 steals).
"They told me that after the game. That's crazy," Pedroia said. "I guess I'm getting old. But just having your name anywhere said with his is an accomplishment."
Boston hadn't scored since getting a pair of runs in the second inning off starter Dan Straily (1-2). Grady Sizemore led off with a double and scored on Pierzynski's single with one out. Jackie Bradley Jr. added a two-out double to drive in Pierzynski and Boston led 2-0.
Straily pitched 4.1 innings, allowing two runs on four hits. He struck out three and walked three.
"I felt like every single time, every batter I was behind 2-0. That's just not the way to pitch," Straily said. "It's just a frustrating day."
Bradley ended a potential rally for the A's in the eighth with a leaping catch at the center field wall, then hitting Pedroia with a strong relay throw. Pedroia threw to Mike Napoli as Josh Donaldson scrambled to get back after rounding second before seeing Bradley make the catch.
NOTES: The series continues Saturday afternoon with Boston LHP Jon Lester (2-4) scheduled to face Oakland lefty Tommy Milone (0-2). .. Oakland played its first game in May after tying the franchise record for wins in April at 18-9. ... Buchholz allowed 12 runs on 20 hits over 6 2-3 innings in his first two starts at Fenway Park this season. ... Boston rookie SS Xander Bogaerts has reached safely in 14 straight games. ... Boston C A.J. Pierzynski was played his 1,700th career game behind the plate. ... Pedroia could catch Yastrzemski's steal total of 168, but Yaz's 452 homers are probably out of reach for Boston's pesky second baseman.
---
---